Flanders mourns Eddy Wally
Flanders is a sadder place this morning after the death was announced of the Flemish Schlager singer Eddy Wally. The singer, popularly known as "The Voice of Europe", passed away at the age of 83.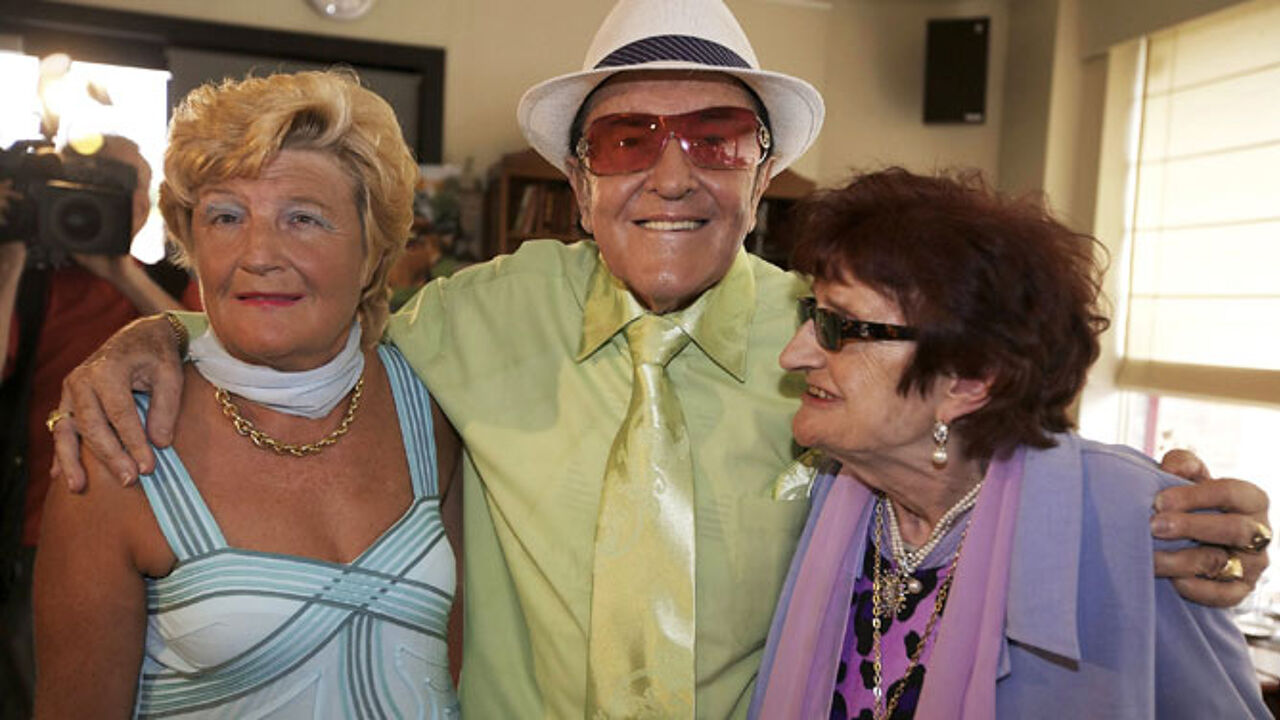 Eddy's greatest hit is arguably "Chérie". It was followed by Flemish Schlagers including "Als marktkramer ben ik geboren" (I was born a market trader) and "Ik spring uit een vliegmachien" (I'm jumping out of an aeroplane).
Eddy Wally (pictured here with his wife and daughter) was famed for his Flemish Schlagers, a Flemish version of music that in the United States of America is known as "entertainer music" or "German hit mix". The style emerged after the Second World War, partly as a backlash against American Rock and Roll and uses simple patterns of music. Typical Schlager tracks are sentimental ballads or catchy melodies.
Eddy Wally was a native of Zelzate in East Flanders, but he succeeded in taking his unique version of Flemish hit mix to the four corners of the globe. He was a popular guest of the Flemish diaspora in the United States and Canada, but also toured the Chinese People's Republic - singing "Chérie" in Chinese - and played concerts in the Soviet Union. He adopted the nickname "The Voice of Europe" in deference to his rival, Frank Sinatra.
From humble beginnings in Zelzate and in a career spanning over fifty years Eddy Wally won the hearts of practically all people in Flanders. In between concerts he worked as a market trader selling handbags. A chance meeting with the Dutch producer Johnny Hoes in the Sixties led to the recording of his greatest hit "Chérie" earning the singer his first golden record. Sixteen more were to follow.
In 1967 Eddy Wally opens his own festival hall in Ertvelde that he modestly christens "Paris-Las Vegas". Here he performs in costumes inspired by the greats, Liberace and Elvis Presley. Eddy Wally was noted for his eccentricity, not a characteristic particularly common in Flanders. He was mocked by some, but this never deterred him.
In 1989 Eddy Wally enjoyed fame on the small screen among a new generation of Flemings starring as Captain Wally in a take-off of the American sci-fi series Star Trek.
In later years and despite a series of health scares the King of Flemish Schlager goes from strength to strength, celebrating his 75th birthday at the Antwerp Sportpaleis. An Eddy Wally Museum is even opened. In 2012 he retires from public life after a notable performance on stage at the Night of the Schlagers in Kortrijk. Eddy Wally's funeral will take place next Saturday.