Sunday is the highlight of the carnival celebrations in Flanders with the annual parade in the fair city of Aalst. Since the event was declared UNESCO world heritage more and more foreign tourists are heading to the Flemish carnival capital.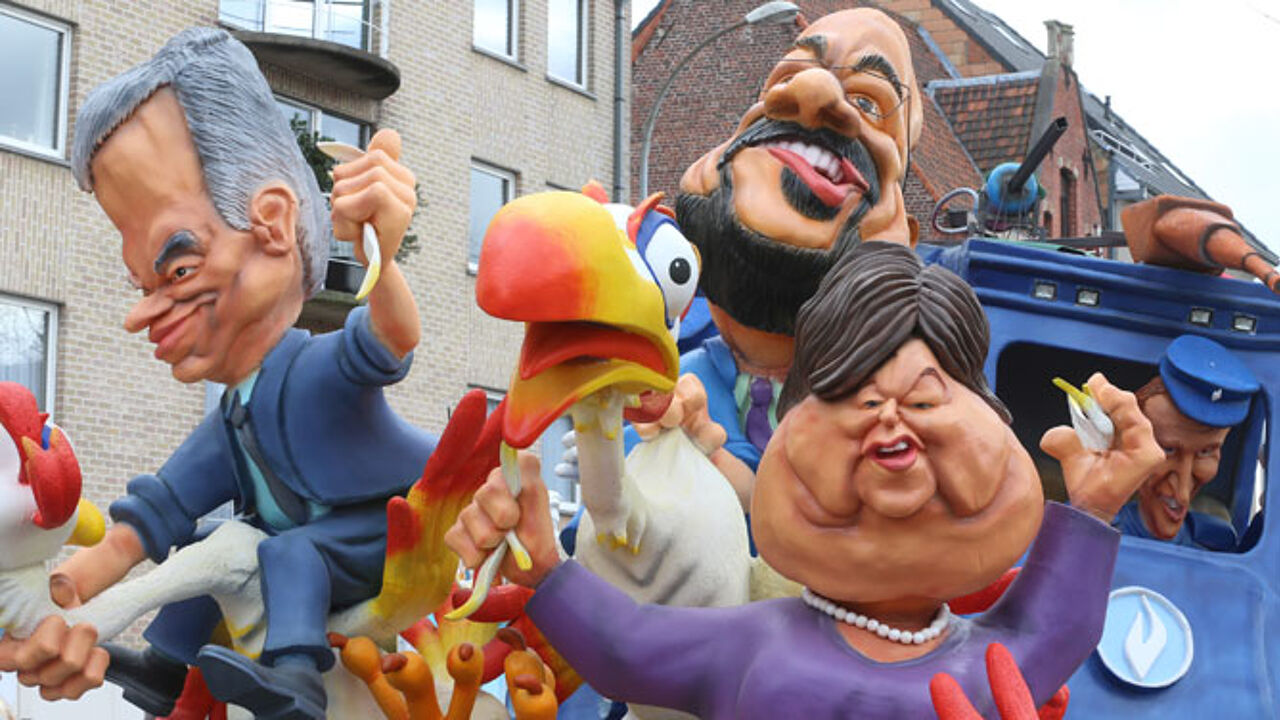 Today was the 88th occasion that the parade was staged in Aalst. The event is not only a matter of life and death for the people of Aalst, but in recent years the celebrations have received international recognition and it has been declared UNESCO world heritage.
The Aalst Gilles lead the parade and are followed by the city giants and the Ros Balatum, a horse that parodies its distant relative from Dendermonde, the Ros Beiaard. The pageant with its many floats covers six kilometres: the highlight is the passage of the carriage with this year's Prince Carnival: Prince Dennis.
In all 81 groups with over 2,500 participants take part in the pageant. A further 205 groups with 1,400 members are also affiliated taking the total number of people participating to over 4,000. This does not include the many revellers who line the route.
Carnival is all about poking fun with our betters and Prime Minister Charles Michel and Health Minister Maggie De Block are only two of the politicians being mocked. The German Chancellor Angela Merkel and the refugee crisis are the butt of many jokes too.
More and more foreign tourists are discovering Aalst Carnival nowadays. Sandy Osselaer of the Aalst tourist office: "We've noticed more and more foreign tourists heading for Aalst Carnival. They really take to it and enjoy the costumes, the groups and the humour."