Damage to Pacheco Tunnel caused by lorry
The Pacheco Tunnel in Brussels was closed to traffic on Tuesday after it emerged that pieces of concrete had falling from its ceiling onto a car on Saturday evening. Initially it was feared that the incident could have been caused by issues similar to those that have closed the Stefania Tunnel in Uptown Brussels. However, an inspection of the tunnel has revealed that its ceiling had been damaged by a lorry.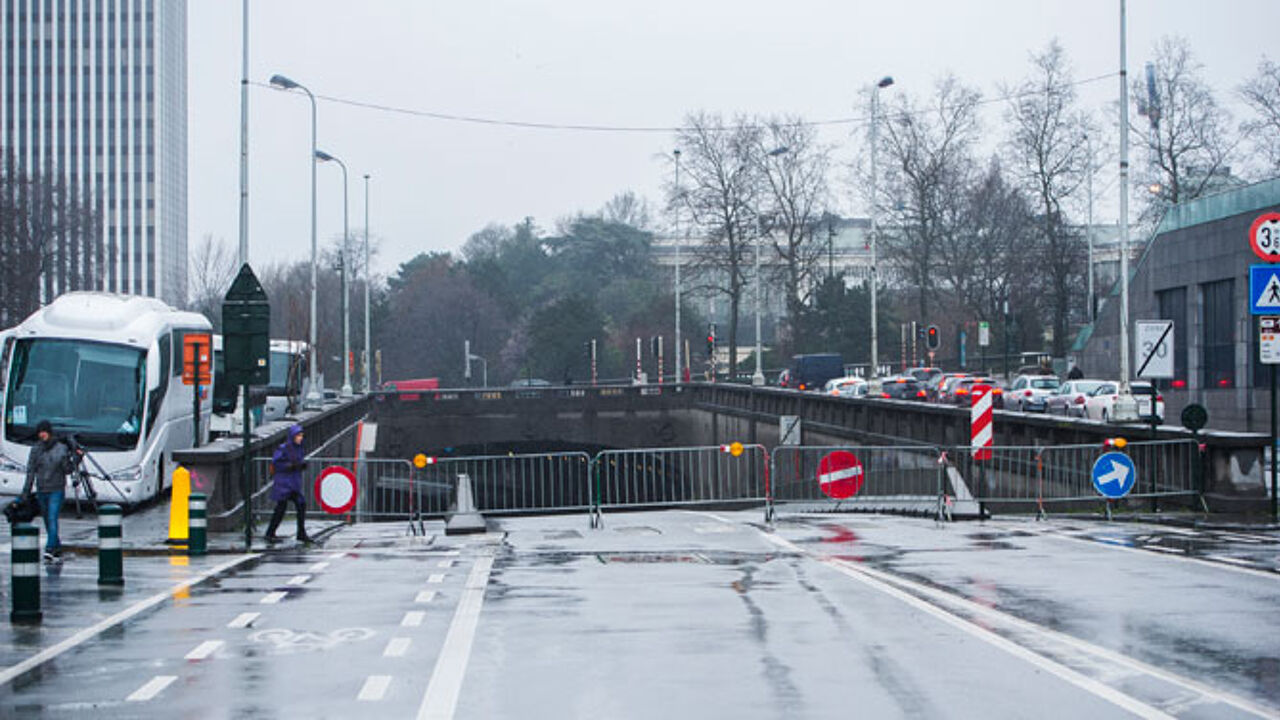 A spokesman for the Brussels regional transport agency Brussels Mobility told the Brussel regional news site Brusselnieuws.be that "The ceiling of the Pacheo Tunnel was damaged by a lorry that was too high.
We are currently removing any unstable debris from the ceiling that came about as a result of the impact. Once this has been done a wooden false ceiling will be put in place to prevent any further pieces from falling down onto the road.
Extra road signs will be put in place indicating the maximum hight for vehicles using the tunnel.
The damage to the tunnel came to light after a motorist told the Francophone public broadcaster RTBF that his car had been hit by pieces of concrete that had fallen from the ceiling of the tunnel. The Brussel-North Police Service confirms that the man had reported the incident to them on Saturday evening.
The poor state of the roads tunnels in Brussels has been the source of much public debate in recent weeks.
Brussels Mobility expects the Pacheco Tunnel to open either later on Tuesdays or on Wednesday at the latest.
Like the Stefania Tunnel, the Pacheco Tunnel was first opened to traffic in 1957, a year before Brussels hosted the World Fair.
The Pacheo Tunnel runs from the Pachecolaan in Centrals Brussels to the Sint-Lazaruslaan in Sint-Joost-ten-Node.