Wind and rain put a damper on carnival
The poor weather is serving to put a damper on carnival celebrations across our region. Carnival processions in a number of towns and villages have been cancelled. However, in Flanders' carnival capital Aalst (East Flanders) the procession will go ahead as normal.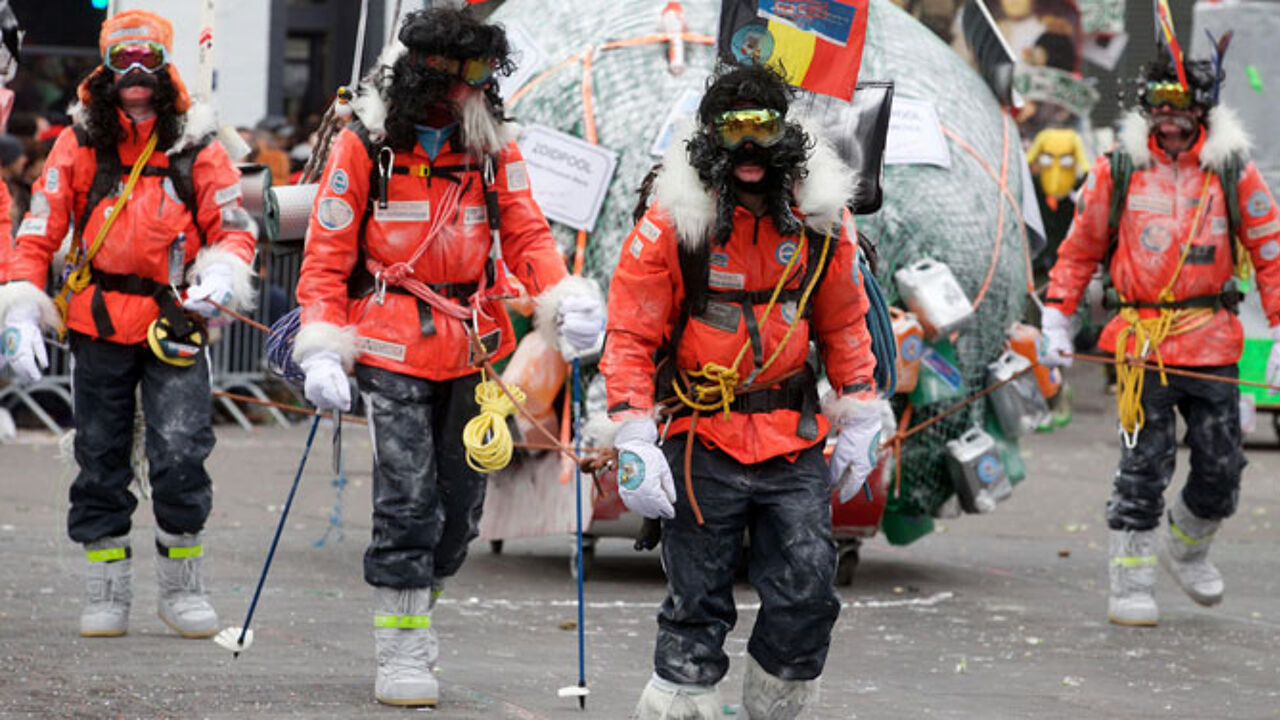 The carnival procession in the Flemish Brabant has been cancelled as has the traditional doll burning that was planned for Tuesday evening. The local authority in Diest doesn't want to take any risks with winds speeds of 85 km/h expected on Tuesday afternoon and Tuesday evening.
In Lanaken (Limburg) the Fire Service says that it isn't save to allow the procession to go ahead.
In Aalst (East Flanders) both "Voil Jeanettenstoet" (a procession of men in drag) and the doll burning will go ahead as normal.
Second carnival night in Aalst passes without incident
The second night of carnival celebrations in the East Flemish city of Aalst passed without incident.
The local police and the city authorities report that 118 need treatment and 9 minors were caught in possession of alcohol.