Mirror maze shattered to smithereens
The mirror maze on the fair at Boom is no more after a delivery van crashed into the attraction. Fortunately nobody was in the maze at the time. Otherwise many people could have been injured.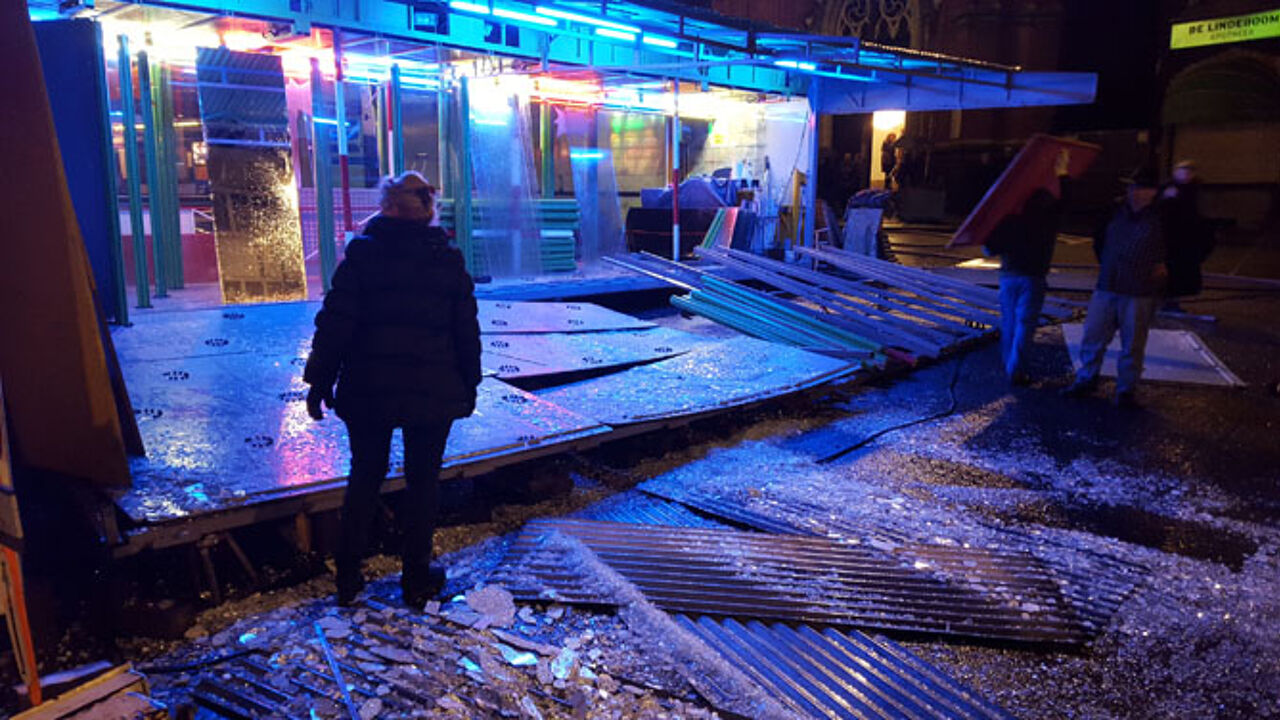 The accident happened after a driver had parked his van in the vicinity of the mirror maze. The driver insists that he left the hand break on, but at one point the vehicle set in motion and crashed into the maze. All the glass shattered and the mirrors were smashed to smithereens.
Fire-fighters were quick to attend the scene and did their best to clean up the mess.