Steel management and unions demonstrate against Chinese dumping
Thousands of steelworkers and the management of steel producers from across Europe are demonstrating against the import of cheap Chinese steel. The European steel producers' association EUROFER says that it expects around 5,000 people to take part in the demonstration.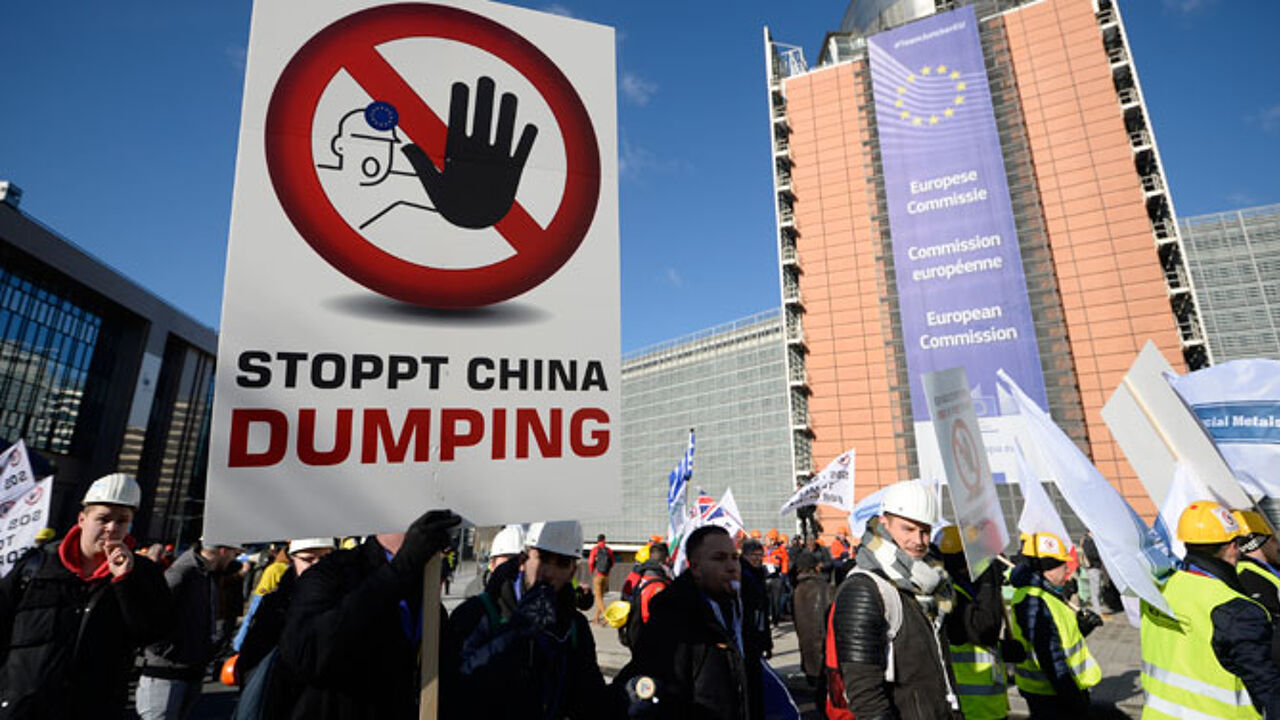 According to the CEO of the flat steel department of the steelmaker ArcelorMittal Europe and Head of EUROFER, Geert Van Poelvoorde it wasn't too difficult to persuade management and unions from almost 20 countries to come to the demonstration in Brussels.
"We are in favour of free trade, but also fair trade".
EUROFER hopes to convince the European Commission not to recognise China as a market economy. The demonstration coincides with a conference that is being held by the European Commission at which the impact of a change to China's status will be discussed.
"If Europe recognises China as a market economy, any anti-dumping measures will be finished as will the European steel industry", Mr Van Poelvoorde said.
The European steel industry employs around 300,000 people directly and provides work for three times that number indirectly. Other industries too fear for the consequences of the recognition of China as a market economy.
A report by the US Economic Policy Institute says that 4.9 million jobs could be lost in Europe if the European Commission gave China market economy status. Currently China is the World's biggest steel producer.
A big expansion of steel-making facilities and a drop in domestic demand means that the Chinese steel industriy has an over-capacity of around 340 million tonnes. Chinese steel exports to the EU have doubled to 70 million tonnes over the past two years.
China is reducing production capacity and has shut a number of steel plants. However, this has led to left over steel being sold at dumping prices on the Europe steel market.