Issues in yet another Brussels road tunnel
Traffic in the Montgomery Tunnel on one of Brussels busiest roads has been restricted to just one lane due to suspected issues with the tunnel's ceiling. This just the latest of a series of incidents involving the road tunnels in capital. Engineers from the Brussels transport agency Brussel Mobiliteit will carry out checks inside the tunnel over the next few days. Based on their findings a decision will be made as to how long the lane restrictions will remain in force.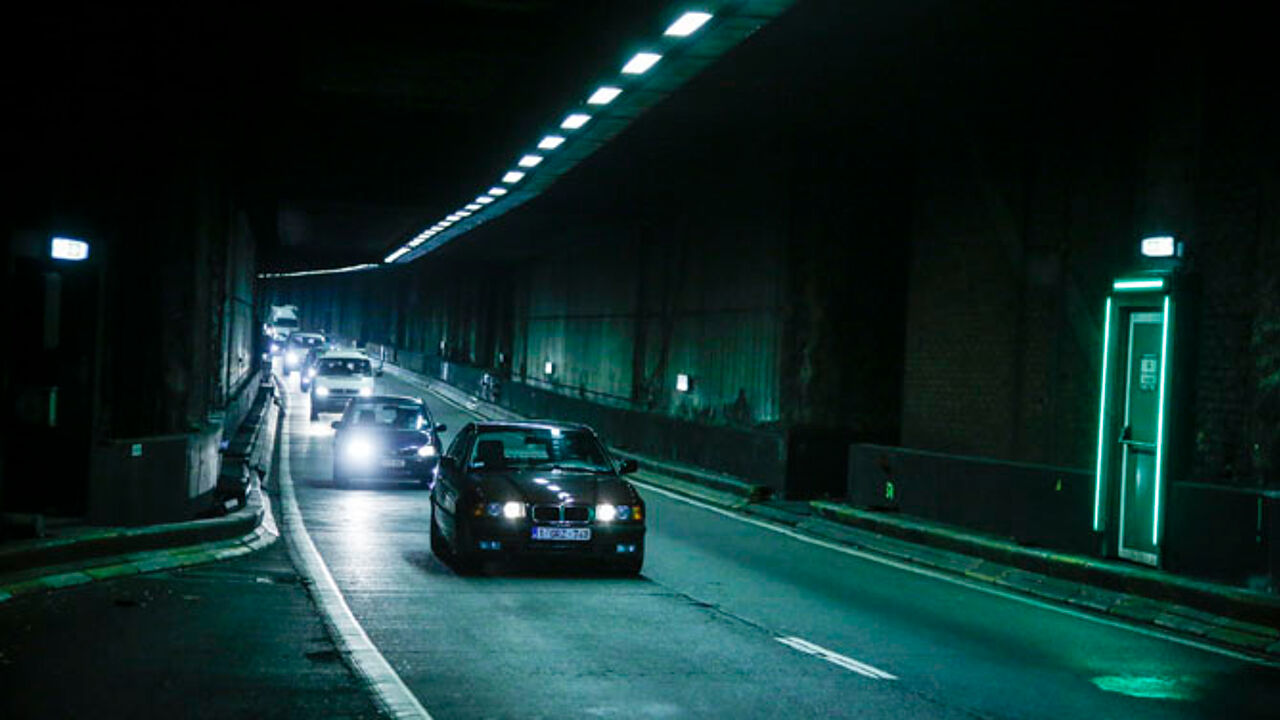 The Montgomery Tunnel is one of five tunnels in Brussels that are currently being subjected to extra checks due to their poor condition.
A thorough structural examination was due to take place above ground. However during the preparations for this dust particles were found on the road surface which could indicate that the ceiling tiles in the tunnel have moved.
Although Brussel Mobiliteit is not yet certain that this is the case, the transport agency has placed a supporting pillar under the area where it suspects the tiles have moved, meaning that traffic can use just one lane.
In a press statement released on Friday morning Brussel Mobiliteit says "Brussel Mobiliteit will of course do all it can to reopen the lanes as quickly as possible. However, this is dependent on the results of the examination and eventual measures to ensure the stability of the tunnel that might be recommended by the engineers."