European summit: Merkel pops out for Belgian chips
The German Chancellor Angela Merkel was spotted at a Brussels chip shop to get some fresh Belgian fries during the European summit yesterday evening. Europe's most powerful lady was apparently hungry and did not want to wait for the dinner as the talks continued.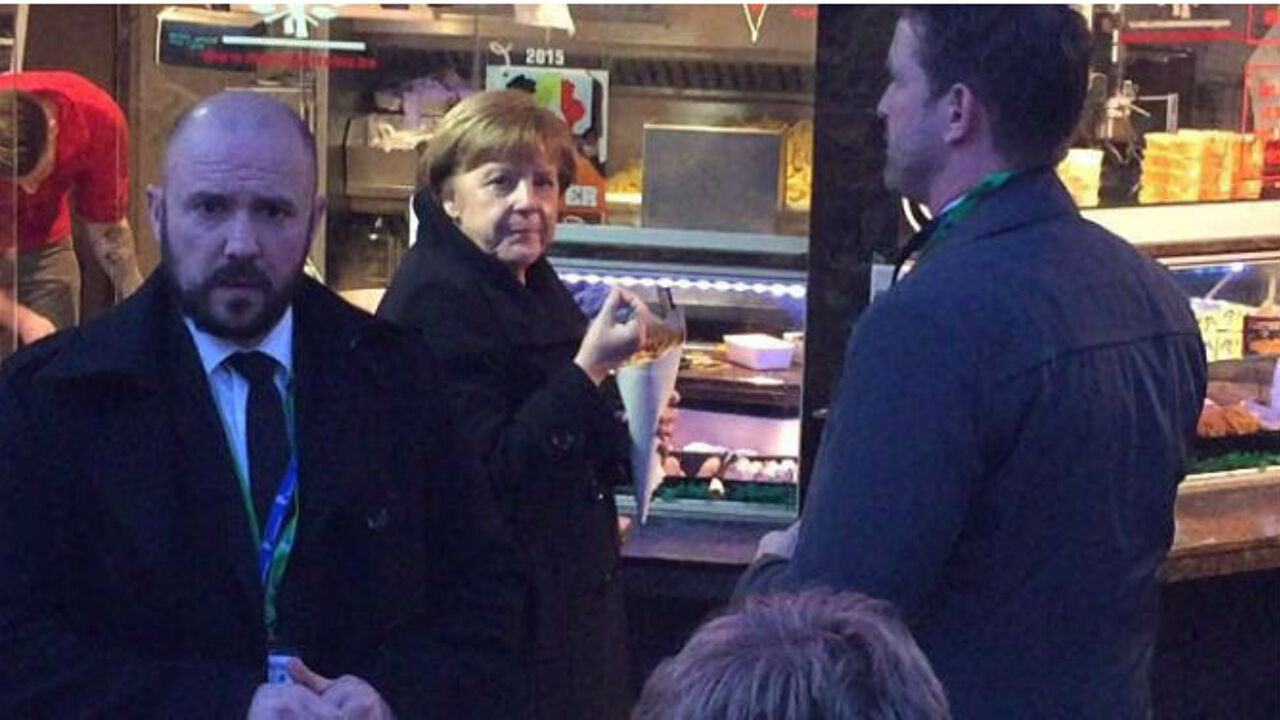 The talks have meanwhile been finished, but yesterday it seemed as they would never end. Bilateral talks between European leaders should have been followed by a lunch, but the discussions kept dragging on and the lunch was postponed until it eventually became a dinner. This was planned for 8pm.
Angela Markel had become hungry and did not want to wait that long. She ventured out in Brussels - under heavy protection - to get some Belgian chips at the Jourdan square. Merkel ordered an andalouse topping with the fries.