Car goes off a bridge in Antwerp
Berchem, near Antwerp, was the scene of a bizarre road accident last night. A woman lost control of her vehicle in an accident, went off a bridge and crashed almost 10 metres deeper, just beside a motorway.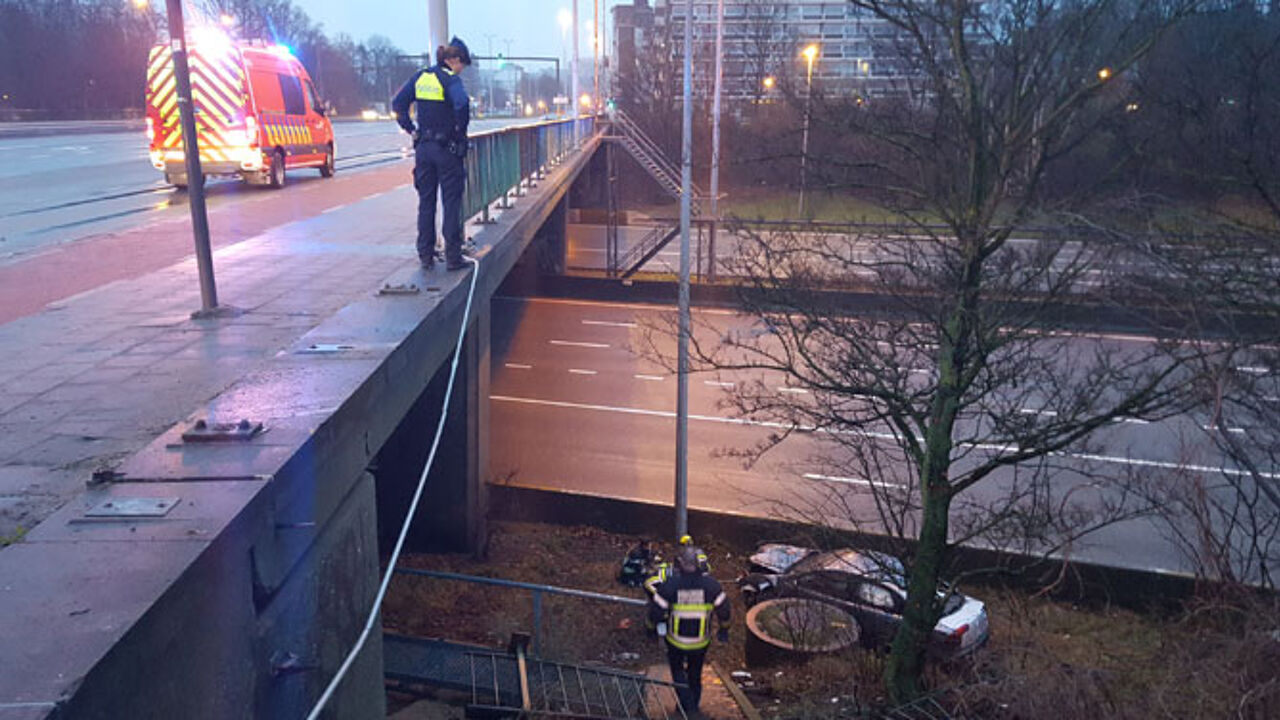 The 31-year-old victim was transported to hospital. There were no passengers. The accident happened on the Grotesteenweg, near the Elisabethlaan.