Down Sec makes yet another victim
The website of the nuclear watchdog FANC has been hacked and cannot be reached on Sunday morning. It is yet again the Belgian branch of the hackers' collective Down Sec that has claimed the attack. They earlier targeted the websites of PM Charles Michel, the Defence Department and the Senate.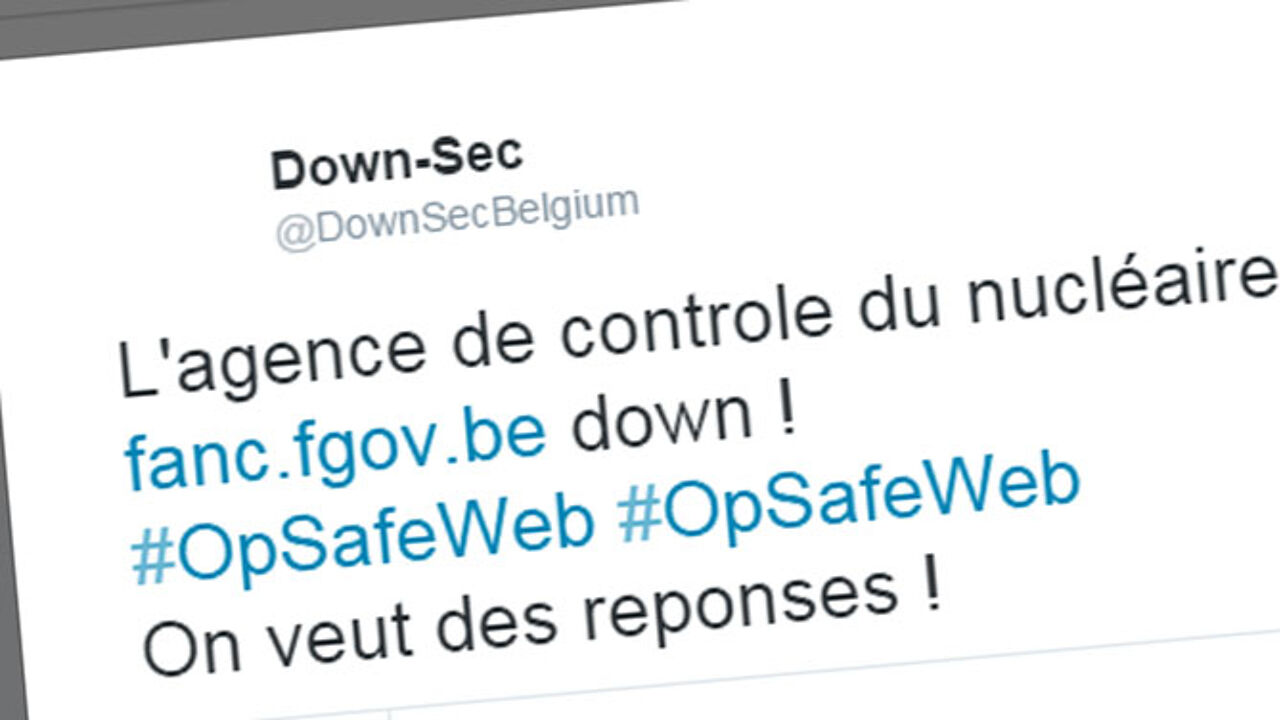 Down Sec said after the earlier attacks that it wanted the government to respond to a case of suicide, in which a young girl killed herself because she was being bullied on social media. "We want answers!" a statement by Down Sec (photo) said.
FANC spokesman Sébastien Berg says the cyber attack took place last night. "Around 4.30am we noticed there was something wrong. We took our website offline to protect our networks until the situation gets back to normal.
Down Sec had threatened with new attacks as they are still waiting for an official response to the case of Madison Wintgens, a teenager from Herstal (Liège) who committed suicide. The activists also targeted the Francophone Education Minister Joëlle Milquet, claiming she did not enough in her reaction to the girl's death. Milquet has rejected this claim.