Thumbs up and thumbs down for asylum seekers in Ghent
Members of the far-right organisation Voorpost and the anti-Islam movement Pegida took to the streets in Ghent this morning to protest against the arrival of a new "village" to accommodate asylum seekers in the Ghent docks. However, they were confronted with counter protests of left-wing organisations.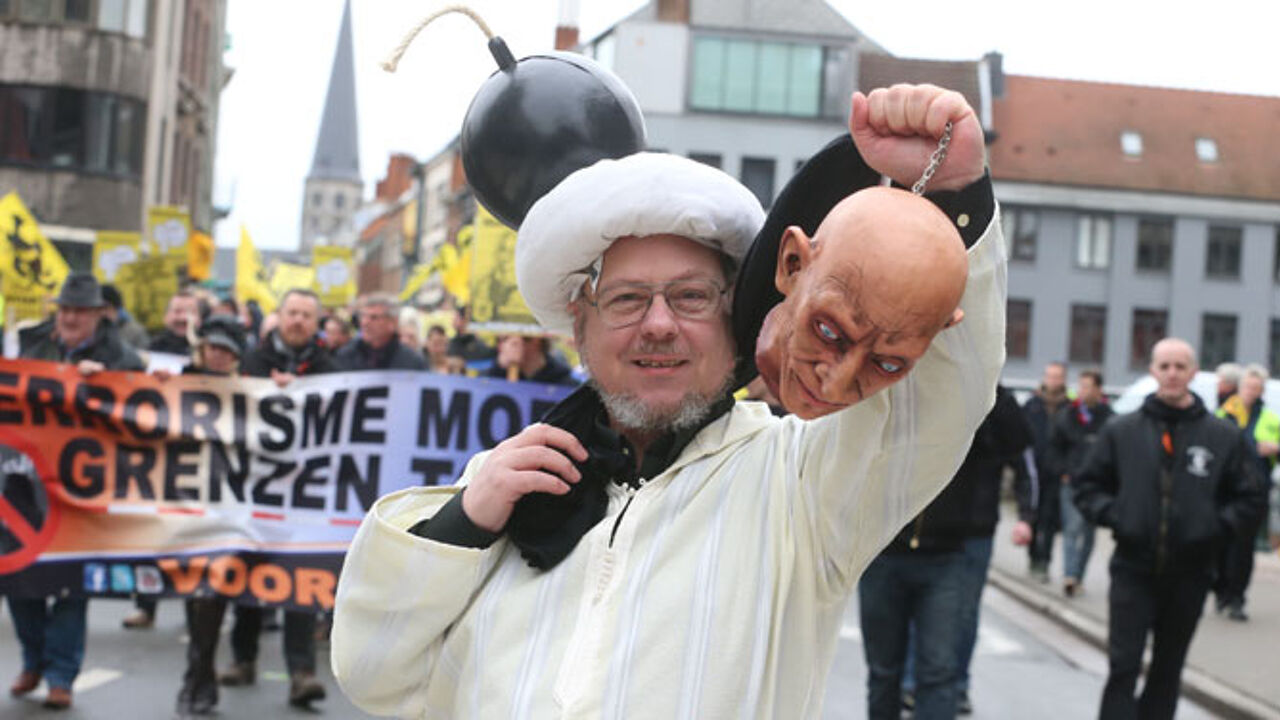 The reason for the far-right protests is the arrival of a pontoon in the Ghent port, in the north of the city at the Rigakaai dock. It's in fact a former prison boat that has been turned into a temporary reception centre for asylum seekers. The whole construction is a small village, which offers different services to the 250 refugees who will be staying there.
An estimated 300 members of Voorpost, Pegida and the far-right political party Vlaamse Belang assembled at the Belfry in the historic heart of the city (photo above).
Their protest is a general one against the accommodation of thousands of asylum seekers. Nick Van Michem of Voorpost: "A pontoon will be installed in the Ghent port. Those people come from places where the Islam rules, and bring their beliefs here. They are not happy with the accommodation, while in fact they should be happy they receive shelter." Van Michem finds that hard-working Flemings should not have to pay for the accommodation of refugees, who have to stay out.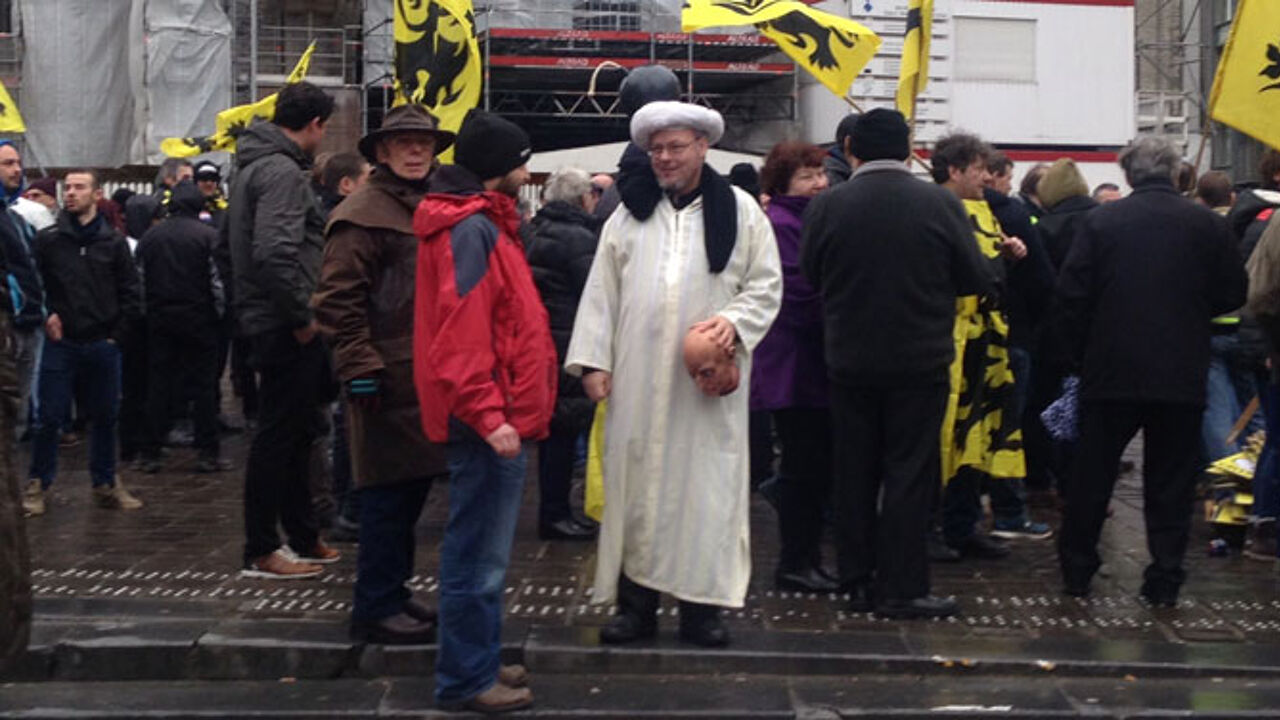 Counter protests: "Show solidarity with refugees"
At the same time, left-wing organisations assembled at the Counts' Castle (Gravensteen) to stage a counter-demonstration (photos below). Despite the dull, rainy weather, some 1,000 protesters turned up to support the rights of refugees and to welcome the extra accommodation places.
Sofie D'Hulster: "We (of 'Welcome in Ghent') are an umbrella organisation representing associations and citizens, and many volunteers. We want to give the signal that there is solidarity between the people to help refugees. There are indeed possibilities to receive people in a respectful and humane manner."
A lot of police turned up to keep an eye on things, but no major problems have been reported. The two demonstrations followed a different course and participants did not clash.