"Angela Merkel found the chips amazing"
It's a hustle and bustle at 'Maison Antoine' in central Brussels these days. The chip shop received a visit from Angela Merkel in person last Friday, which triggered longer queues than normal last weekend. Antonio, who works at the place, told his story to various newspapers: "Suddenly, they told me the Chancellor would be coming."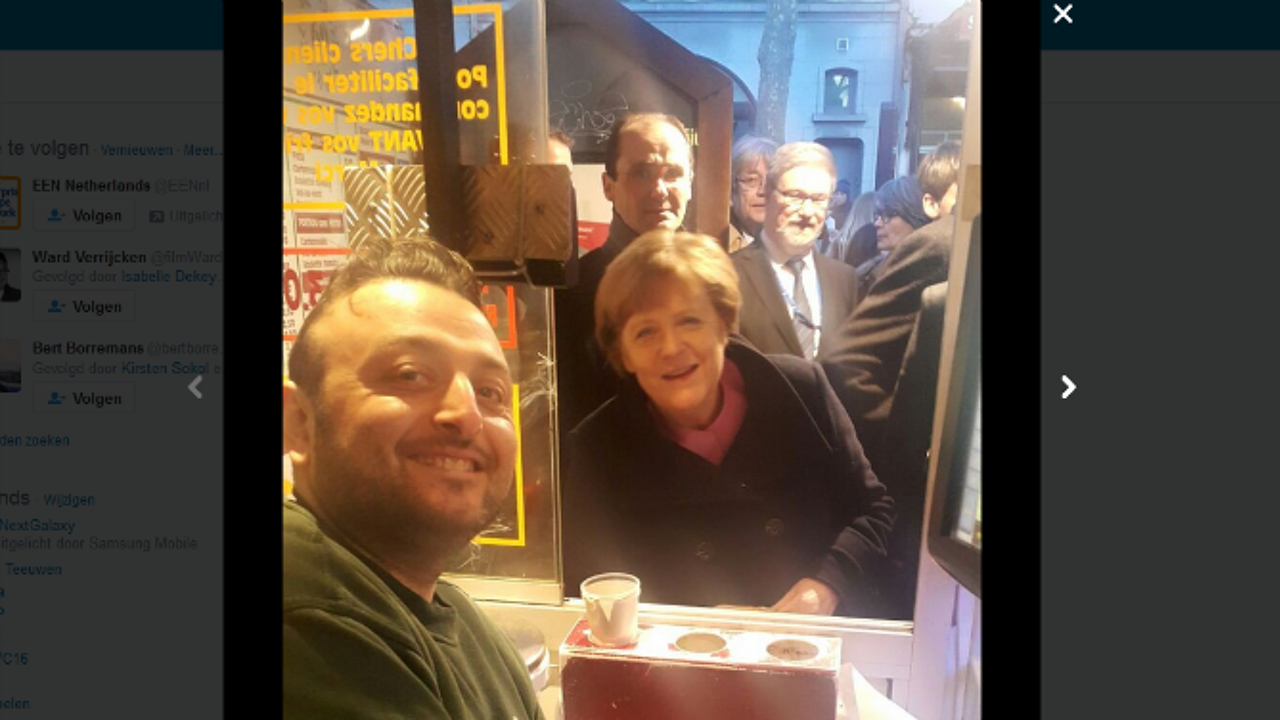 'Maison Antoine', the chip shop at the Jourdan square in the Brussels European district, is hot. There were long queues on Saturday and Sunday, after the unexpected visit of the German Chancellor Angela Merkel that made the international headlines. 
More details have popped up about Merkel's visit. Speaking in the newspapers, employee Antonio said: "I was informed around 6pm that the Chancellor would be coming (...) She ordered 45 packs of chips for her whole staff, and wanted 40 toppings. Mostly mayonnaise, but she wanted andalouse." Merkel reportedly found the chips "amazing" and promised she would be back.
Merkel ordered the chips herself and insisted on paying herself. She did the normal queue, and won the Antonio's sympathy. "I asked her if I could take a selfie with her, and she immediately agreed. She even said to take different ones, to have at least a good one."
It's not the first time the shop receives renowned customers. In the past, the former French president Nicolas Sarkozy and singer Johnny Hallyday also ordered their chips there.