Britain's Princess Anne in short Ieper visit
Britain's Princess Anne, the daughter of Queen Elizabeth II, has paid a quick visit to the West-Flemish city of Ieper. She assisted the laying up of standards of The Life Guards and The Blues and Royals in Saint George's Memorial Church in Ieper.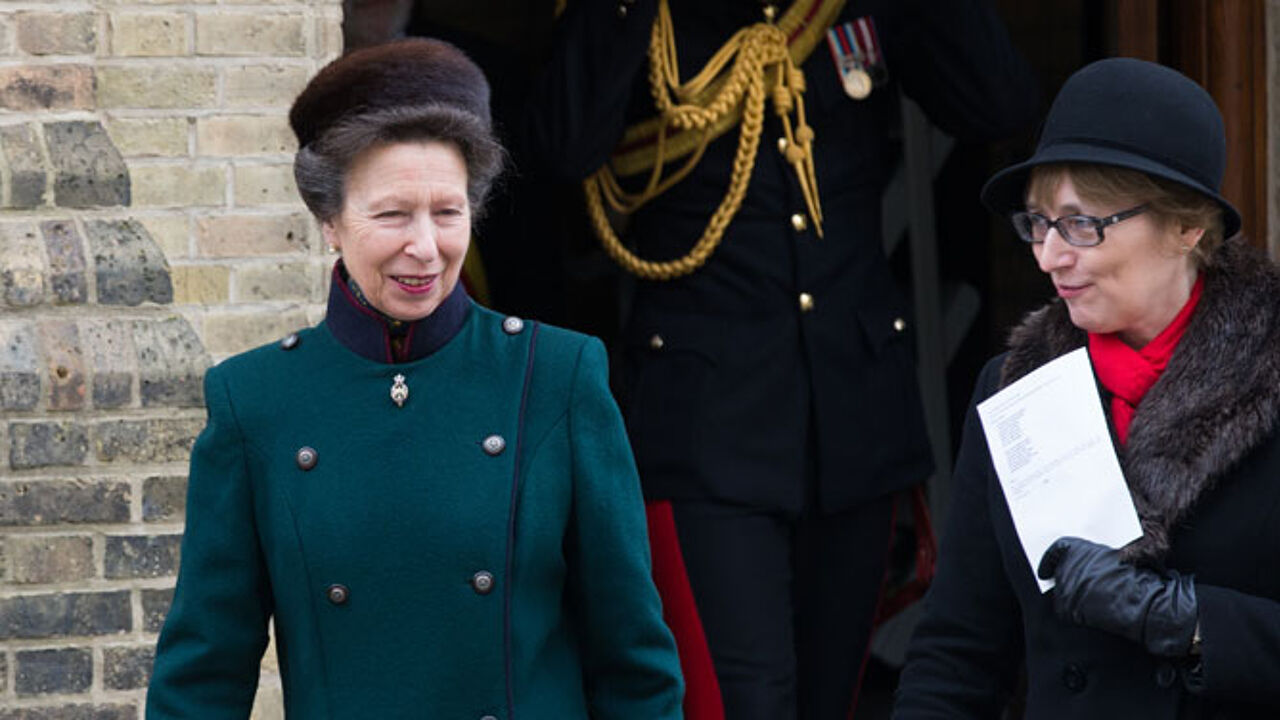 A couple of safety measures had been taken, but hardly any people showed up. Princess Anne landed at Ieper's army barracks in a helicopter. At Saint George's Memorial Church, she was welcomed by Ieper Burgomaster Jan Durnez, and Reverend Brian Llewellyn. They had a short conversation and next went inside, where no public or press were allowed.
The Life Guards and The Blues and Royals, regiments of the British Household Cavalry, handed over their old standards to the church in a special ceremony. This is a tradition, when the standards begin to show wear.
The regiments of the Household Cavalry have strong historical links to Ieper. Following the First World War, a squadron standard of 1st Life Guards was laid up in St. George's Church.
Princess Anne went to the city hall after the ceremony, after which she had a light lunch and signed the golden book of the city of Ieper.