Man ventures out in premetro tunnel by car
A man drove his SUV into the Brussels underground system last night. He entered a premetro tunnel at Albert in order to continue on the underground tracks until the South Station, a couple of stops further. The man was taken in for questioning by police; it turned out he was drunk.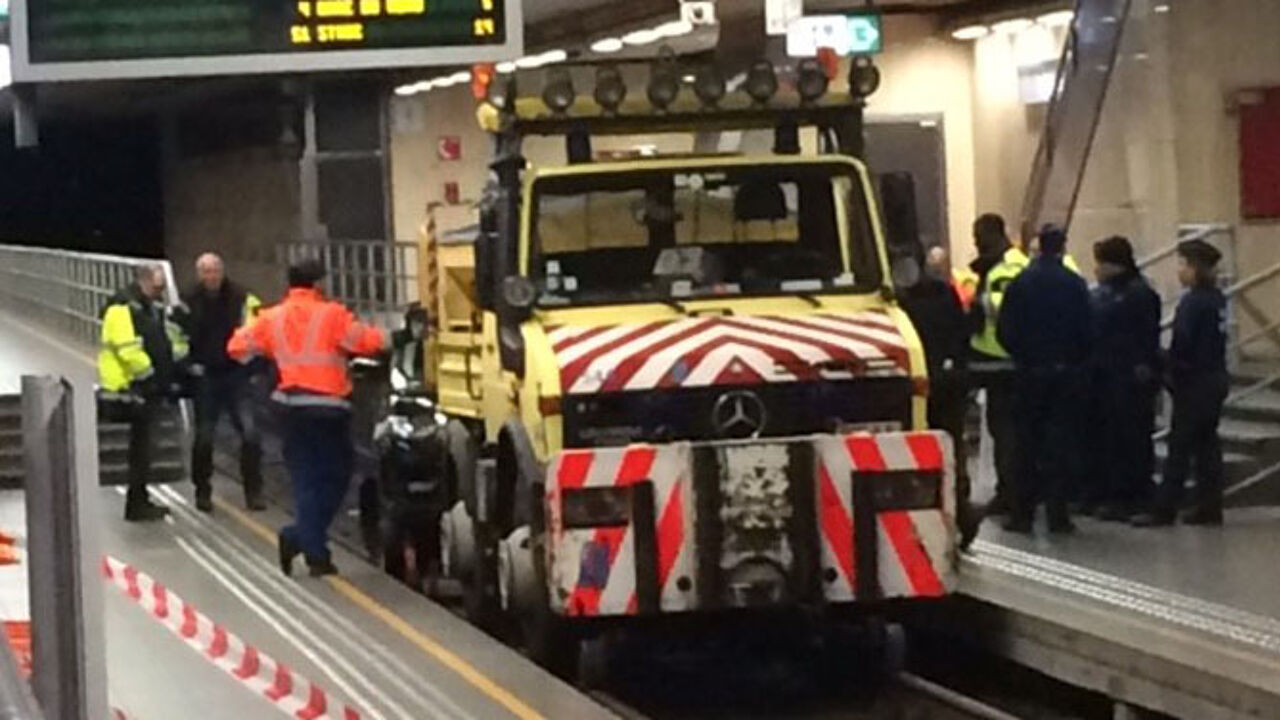 "You can only cover such a long distance in a premetro tunnel with an SUV", explains Guy Sablon, spokesman of the Brussels public transport service MIVB. "The driver eventually got stuck at the South Station stop." Sablon says it's a miracle that nobody got hurt, or that the driver did not meet any tram or metro while driving in the underground system.
Police took him in for questioning to find out more about how this could happen. It turned out the man had too much to drink. His driver's license has been suspended for two weeks.
The vehicle, a Range Rover, was evacuated from the tracks last night, by means of a special track service vehicle. It was not easy to lift the heavy car off the tracks. There was only minor disruption for tram and metro services, considering the time of the incident.