Train in shooting incident in Ruisbroek
More details are emerging after a shooting incident involving a train in Ruisbroek, south-west of Brussels. The train was probably targeted by a person using an airgun, and not a traditional fire weapon, the Halle-Vilvoorde judicial authorities report.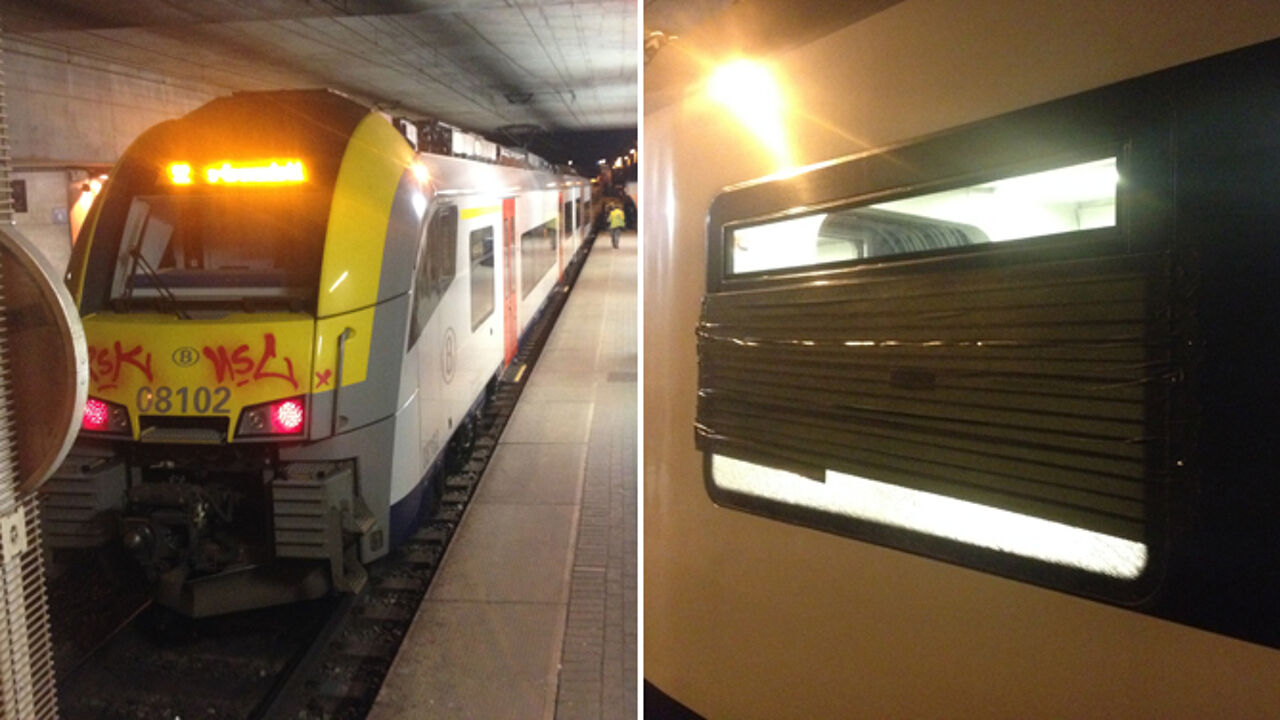 The incident happened around 6:55pm yesterday. A train linking Leuven to Braine-le-Comte (Wallonia) was in Ruisbroek station when someone fired at a carriage from the platform.
One carriage was hit in 4 different places. "There has never been a danger for travellers, as the bullets failed to penetrate the window or the carriage framework. There has been an impact at the height of the window. One passenger sitting at the window was in shock", the local Halle-Vilvoorde judicial authorities report after ballistic experts investigated the case.
The train was carrying some 160 passengers. The incident led a delay of 10 minutes, but then the train was allowed to move on as nobody got injured. The shooter is still on the run. He or she may have acted out of frustration after missing the train.