Dutchman enjoys pleasant surprise at the Atomium
A Dutchman and his family enjoyed a pleasant surprise in Brussels this morning. They were welcomed inside the Atomium as the 6 millionth visitors. The man received flowers and a bag with local souvenirs, among other things.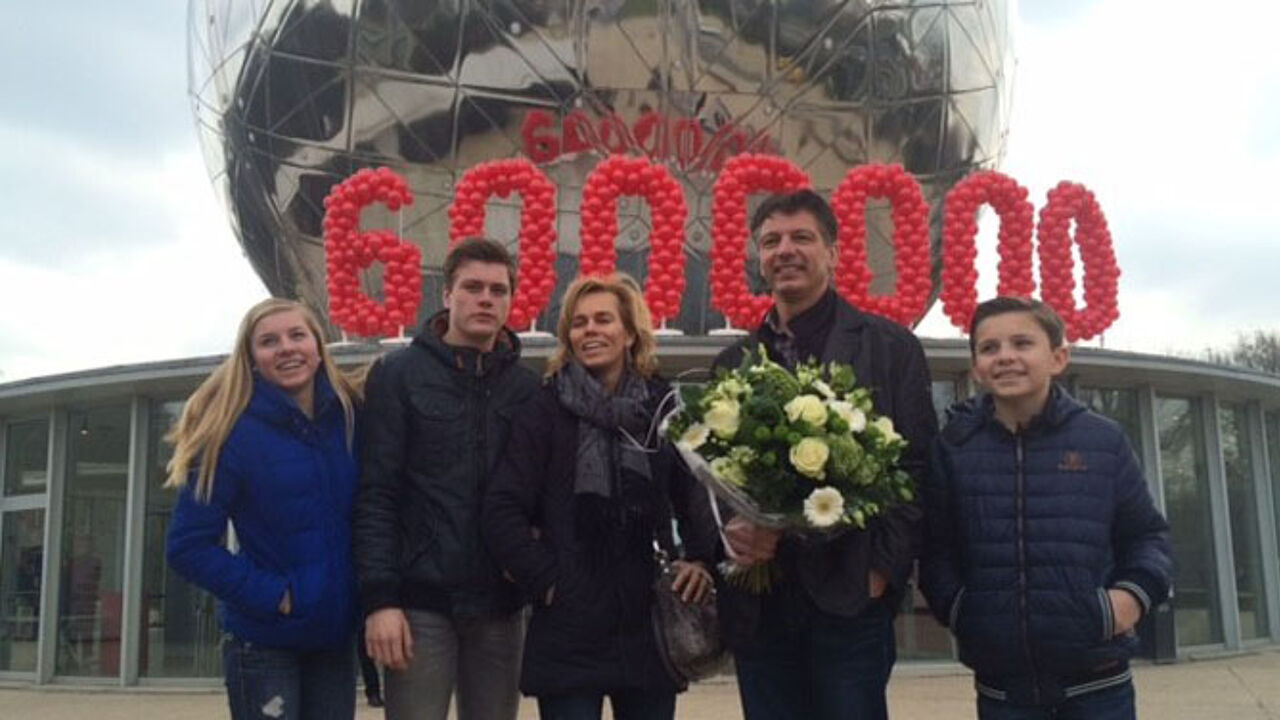 Built in 1958 for the World Fair in Brussels, the Atomium has become one Belgium's landmarks. It boasts 9 giant spheres and represents the structure of an iron crystal. The Atomium was opened in 1958, and closed in 2004 for renovation works. The 6 millionth visitor comes almost exactly 10 years after it was reopened in 2006, after 2 years of refurbishing works.
A Dutchman from IJsselstein, Patrick Vergier, and his family were in for a complete surprise. "We were in Brussels for a couple of days and had planned this visit on the way home. This makes it all a little cheaper", he told the VRT when he entered the Atomium around 1:15pm.
Vergier and his family enjoyed a free entrance ticket, a guided tour and a dinner in one of the spheres, and also received a bouquet of flowers and a bag stuffed with local souvenirs from the Atomium shop.