English fans take their message to Belgium
English Charlton Athletic supporters brought their grievances to Belgium on Saturday unfurling a giant banner during last night's match in Sint-Truiden. The protesting fans are seeking the departure of Charlton's Belgian chairman Roland Duchâtelet and the club's Belgian CEO Katrien Meire.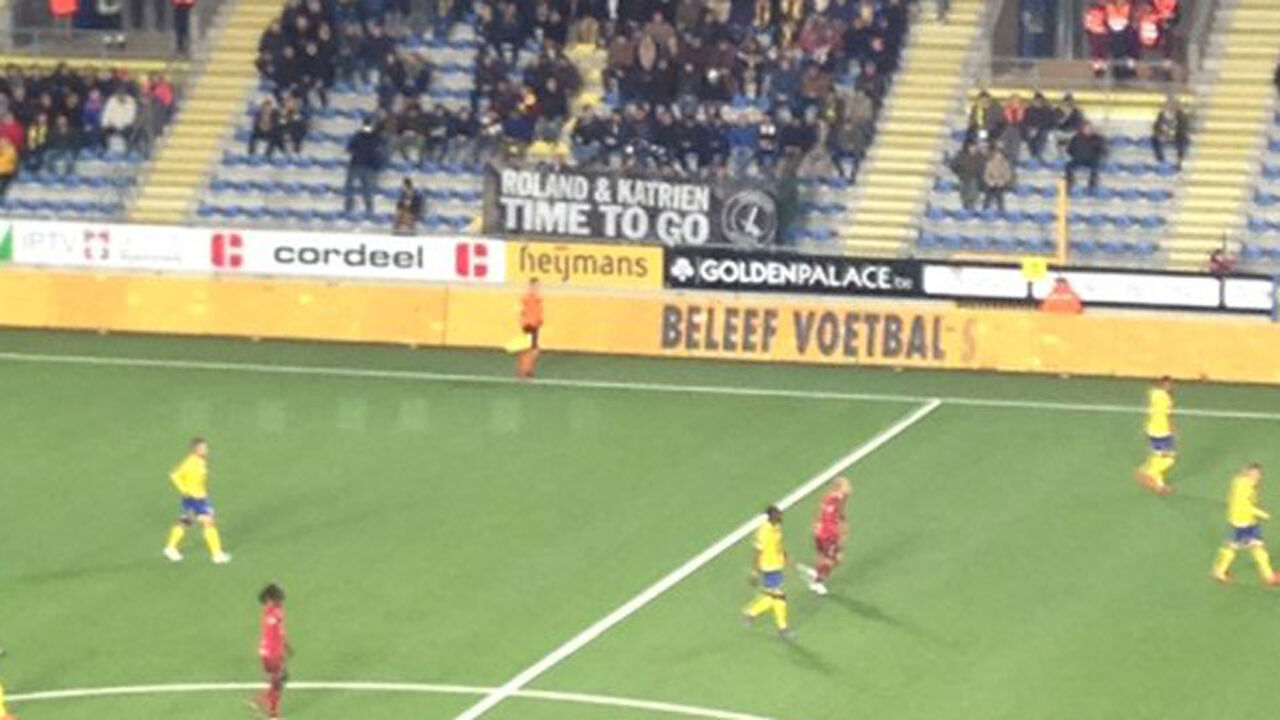 "Roland & Katrien, time to go" was the wording on the banner. Charlton fans told Belgian reporters that if Roland wouldn't come to them, they would come to him. The fans insist that supporters of the local club, Sint-Truiden, also owned by Duchâtelet, expressed understanding for the Charlton fans' actions. This could not be said of Belgian police that seized the banner and rounded up Charlton fans. The fans are unhappy with what they allege is the poor management at the London club. Charlton are currently last in the Championship.
"Because the chairman hasn't attended a home match in fifteen months we have taken our protest to Sint-Truiden. We handed out leaflets in Dutch and English setting out our grievances. We only want our club to be headed in a professional fashion by people who know about football. We're under the impression we are part of an experiment. Duchâtelet has appointed several inexperienced and incompetent people who do not show us respect and will not listen to us. Charlton is a special club with a unique history and we will not allow the club to be destroyed."