More people smugglers detained in West Flanders
The West Flemish judicial authorities have reported that 16 people have been detained so far this year on charges of people smuggling. The figure for the whole of last year was 41. The rise can be put down to the increased border checks between West Flanders and Northern France. Meanwhile, Belgium has reached an accord with Morocco to exchange information on illegal refugees.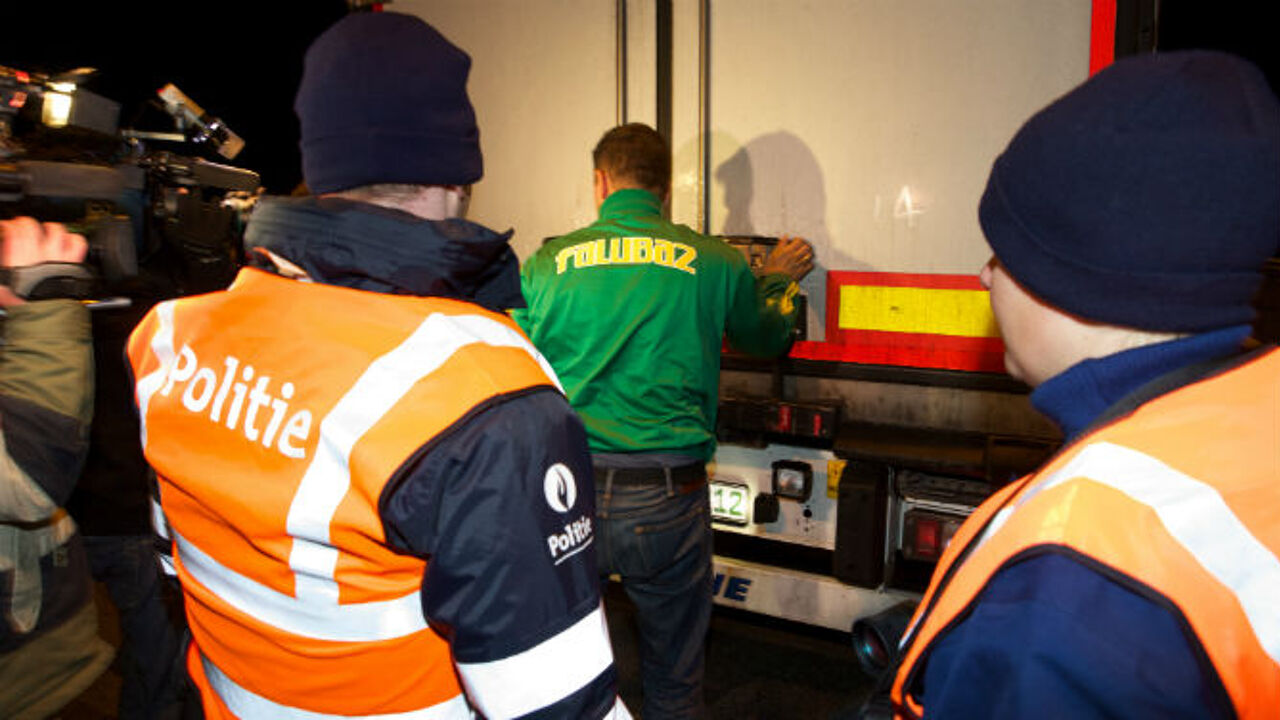 6 suspects have been detained in West Flanders since the stricter border checks started last week, says Frank Demeester of the Bruges judicial authorities: "We see that the number of arrests in cases of human trafficking is going up. (...) They operate mainly in two different ways: either they bring people to parking lots along our motorways, in order to transport them to French ports. Or they bring them to the port of Zeebrugge, from where they will try to reach the UK."
Meanwhile, the Asylum Secretary Theo Francken is in Morocco together with Prime Minister Charles Michel (small photo) and Interior Minister Jan Jambon. An accord has been reached to exchange data on Moroccans staying in Belgium illegally.
In Morocco, every person has to have his fingerprints taken at the age of 18. Belgium can use this information to identify Moroccans staying in Belgium illegally, or Moroccan refugees planning to enter Belgium. If they have a criminal record, the Belgian authorities will be informed about this by their Moroccan colleagues. The deal will be signed in Belgium in April.