French jets scrambled to follow out-of-control Flemish drone
Flemish scientists on Monday lost control of a giant drone. Two Belgian F-16 fighter jets were scrambled to follow the craft that had wingspan of 3 metres. Later, when the Flemish drone inadvertently crossed the French border, French Rafale aircraft were scrambled too.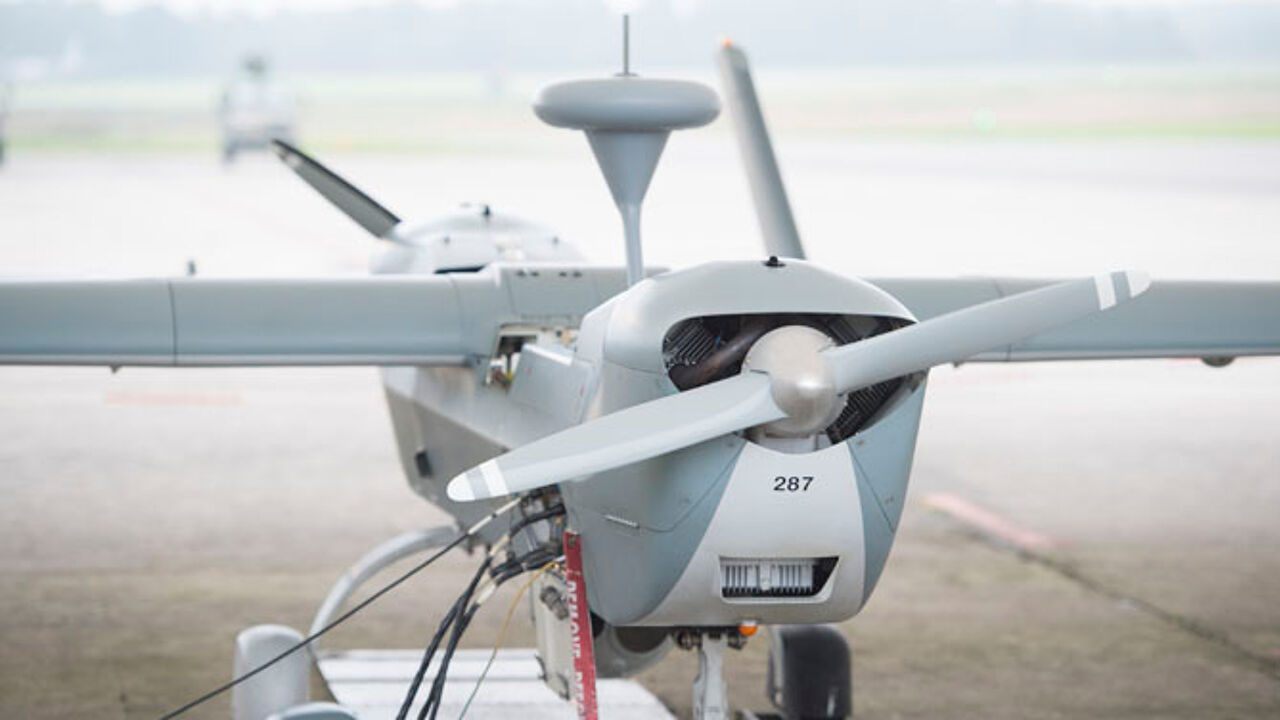 Our photo shows a Belgian military drone
The French fighter jets followed the out-of-control drone for two hours after it violated French airspace. Eventually the giant Flemish drone crashed in the Aisne department. The priceless item of Flemish vanguard technology ended up in a field in Dizy-le-Gros, some 50 km from Rheims.
The drone was made by the Flemish Institute for Technological Research, the VITO, and had taken off from Weelde in Antwerp Province.