It's a bronze medal for Belgium in London!
Kenny De Ketele has grabbed a bronze medal in the points race, Belgium's first medal at the track cycling World Championships in London. The tense, tactical race was won by Jonathan Dibben. Behind him, Kenny De Ketele just managed third place by squeezing past a French opponent in a last-gasp effort just before the finish line. Andreas Graf of Austria took the silver.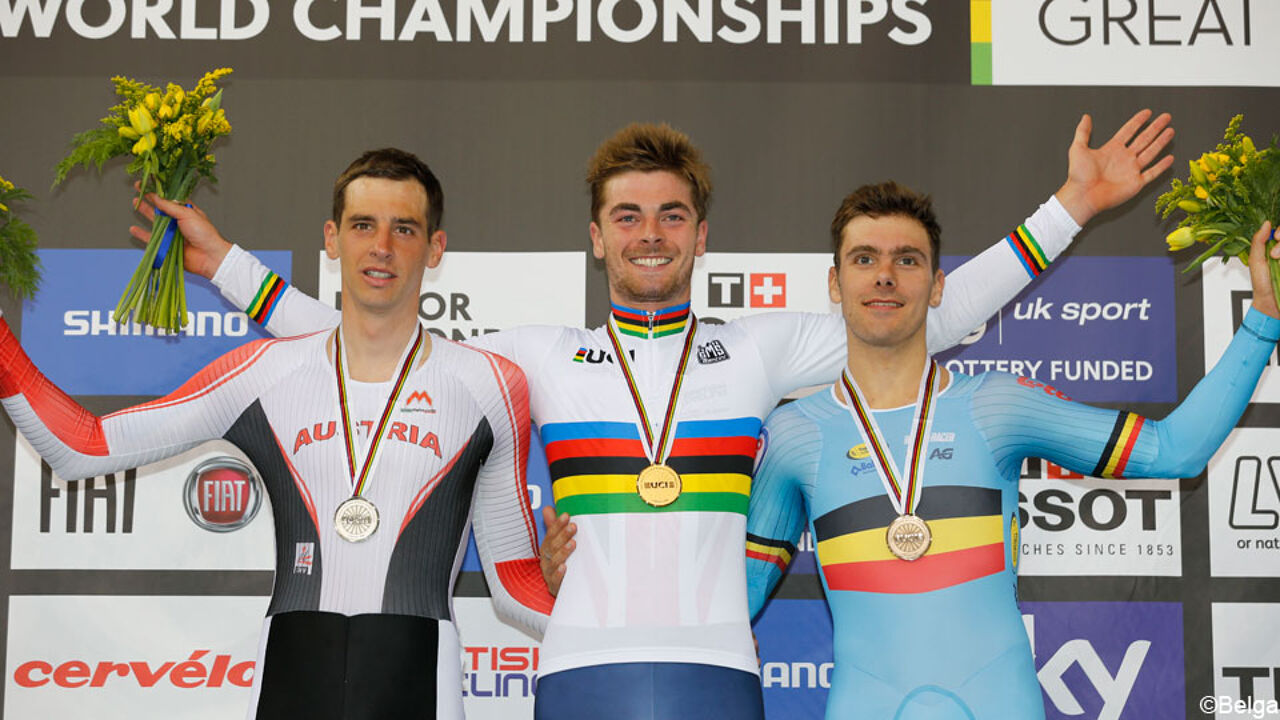 Yuzuru SUNADA
Kenny De Ketele (r) did it in the final lap. In the middle, a beaming Jonathan Dibben.
"I see many young riders come, and I see many young talents go, but Kenny stays", 30-year-old Kenny De Ketele from Oudenaarde (East Flanders) told the VRT, a reference to a popular pop song. Indeed, De Ketele has been a top-class track rider for some time now and manages to retain his place at the top.
Four years ago, he already took the bronze at the worlds in Melbourne (also in the points race) and even a gold medal in the team competition, together with Gijs Van Hoecke.
Participants in the points race cover 160 laps, or 40 kilometres. Every 10 laps, there are points to be earned at the finish line. However, it was the final sprint that would decide whether De Ketele would take the bronze. He has to finish before the Frenchman Thomas and just manages to do it. 
"He (Thomas) had set up an attack in the final laps. I saw him riding there and I thought: there is my medal! I have to catch him. (...) I just had to close the gap. And I did, so I am more or less happy", said De Ketele. The East-Fleming has a new chance to clinch a medal in the team race (with Moreno De Pauw) this weekend.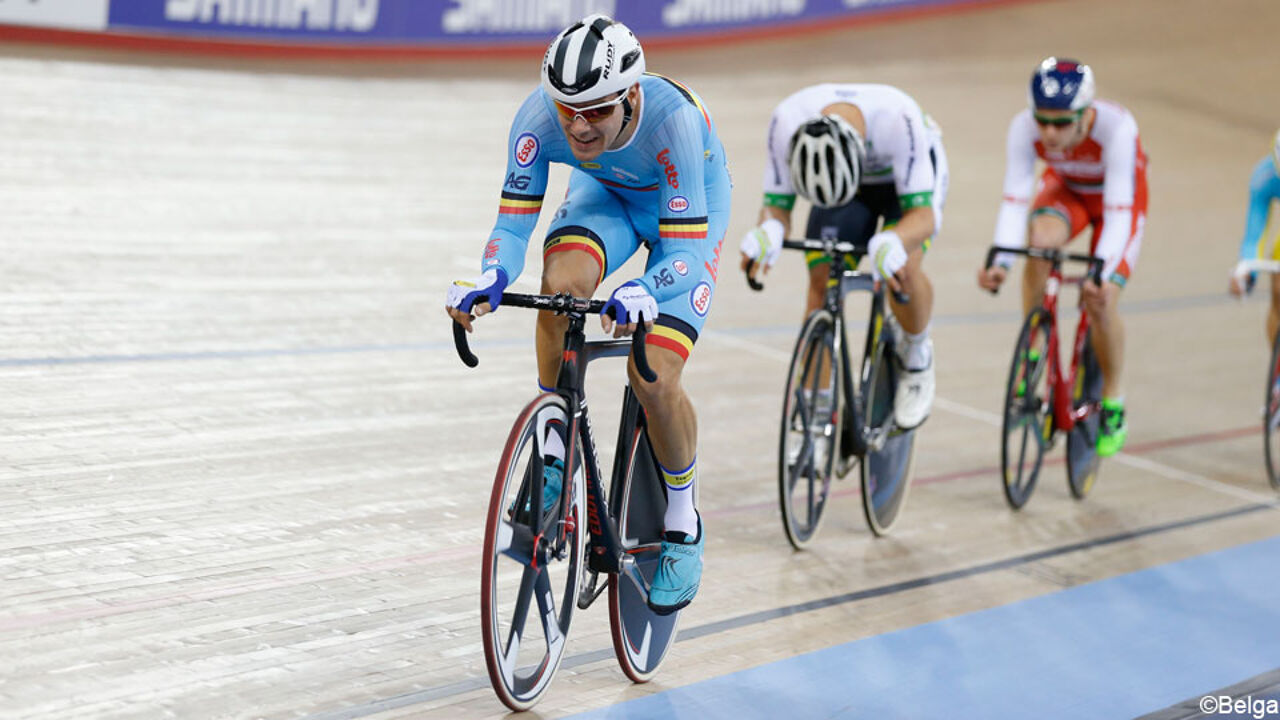 Yuzuru SUNADA