David Goffin fights hard to keep Belgian hopes alive
David Goffin put Belgium level against Croatia on Sunday afternoon by beating Marin Cilic in the Davis Cup. Goffin had to fight hard in the Liège Country Hall but eventually prevailed 6-4, 6-4, 3-6, 7-5 to level the score at 2-all. The last singles match will decide it all.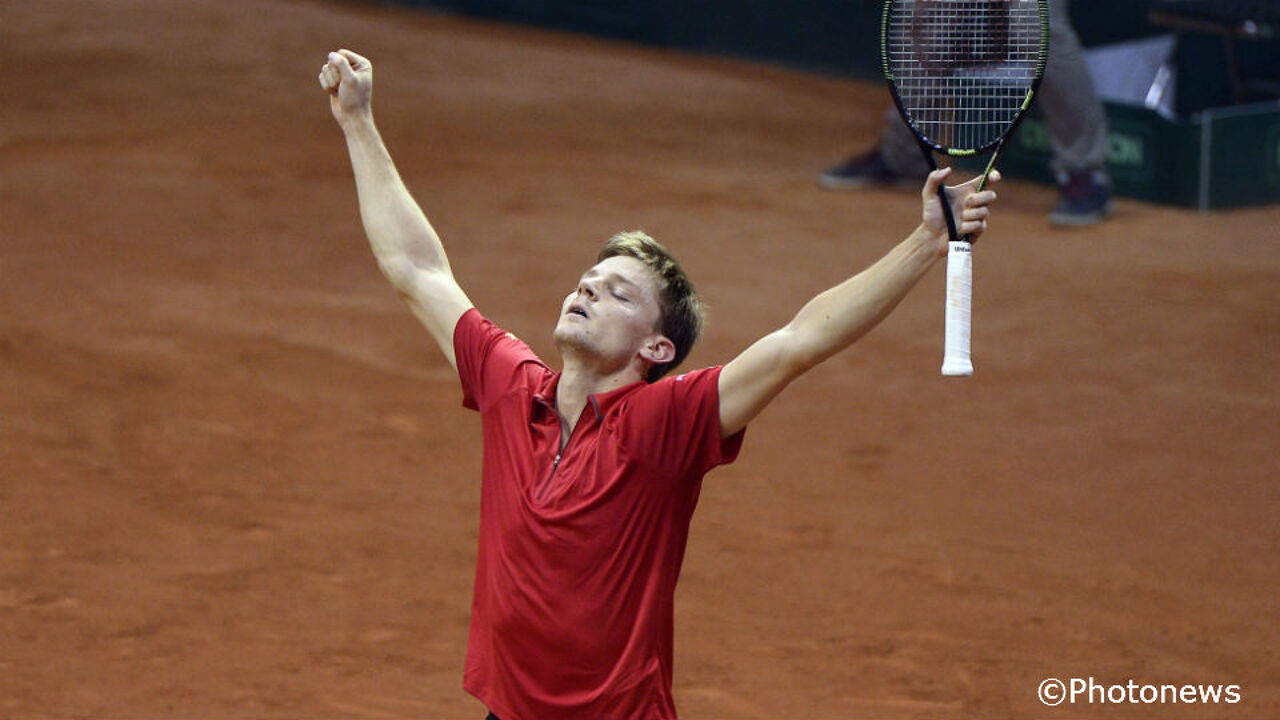 It was impossible to say who would have the best chance to win the match: Goffin, the world's number 16, or Cilic, the world's number 12.
Goffin enjoyed the support of the home crowd in Liège, took a strong start, and stood strong, despite losing the 3rd set against the tall Croatian. At 5-6 down in set 4, Cilic faced 2 break points on his own serve. He saved the first, but double-faulted to help Goffin clinch the victory next.
The final singles match will be between underdog Kimmer Coppejans (ATP-122) and Borna Coric (ATP-47). Croatia start as the favourites to advance to the quarter-finals, where the U.S. will be the next opponents. The loser will face a play-off match to stay in the World Group in September.