Jail for reckless driver caught on dashcam
A Belgian man has been sentenced to 18 months in jail for reckless driving after dashcam images triggered a social media frenzy. After the pictures went viral several witnesses came forward enabling the conviction.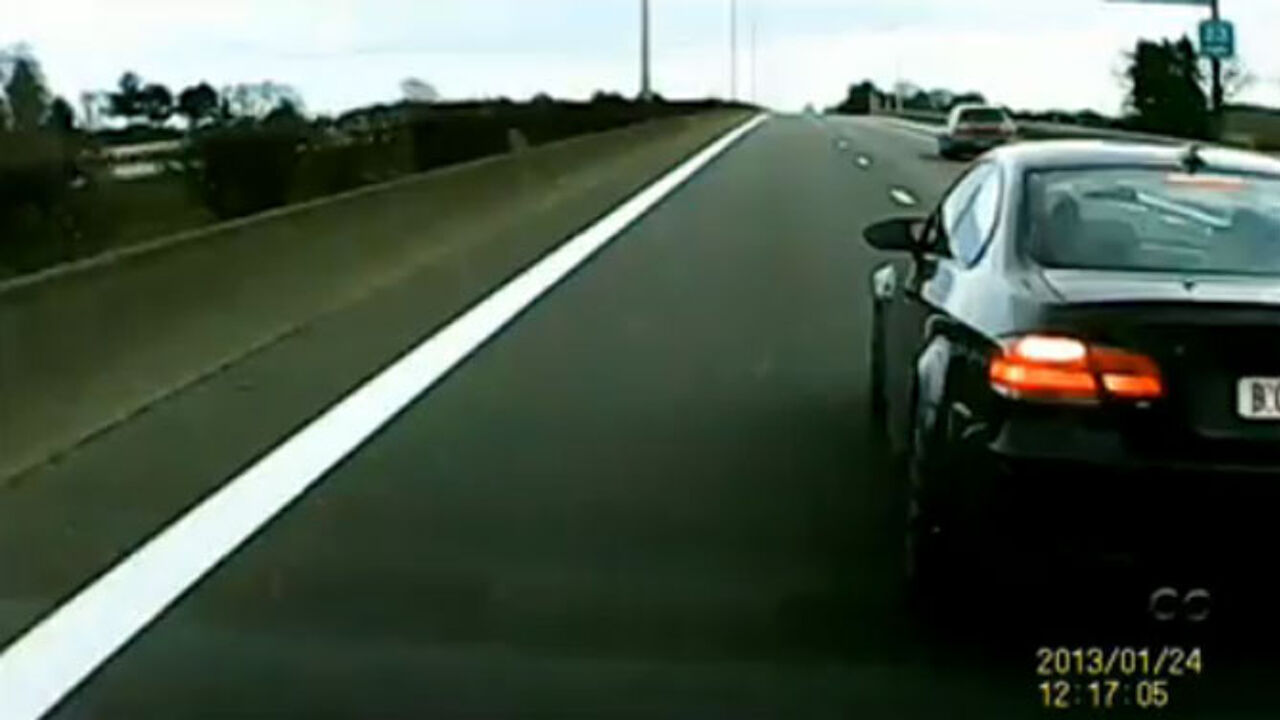 The prank by a driver from Leuven was pictured by a dashcam: the motorist driving in a BMW overtook a car in front of him and then abruptly stepped on the brake four times in a row. The images were taken on the E314 motorway in 2013 by the motorist driving behind the reckless driver.
In the end Leuven prosecutors opened twelve dossiers about aggressive driving by this individual between 2012 and 2014. The driver has now been convicted on eleven counts. The judge ordered the offender to be taken into custody immediately. The motorist's BMW has already been seized.