Anderlecht lose Europa League tie first leg
Sporting Anderlecht have a tough task ahead of them if they are to qualify for the quarter finals of this season's Europa League. They lost the first leg of their final 16 tie against Shakhtar Donetsk 3-1 in Kiev of Thursday evening. Anderlecht must now score at least 2 goals in the return leg next week if they are to qualify for the final 8.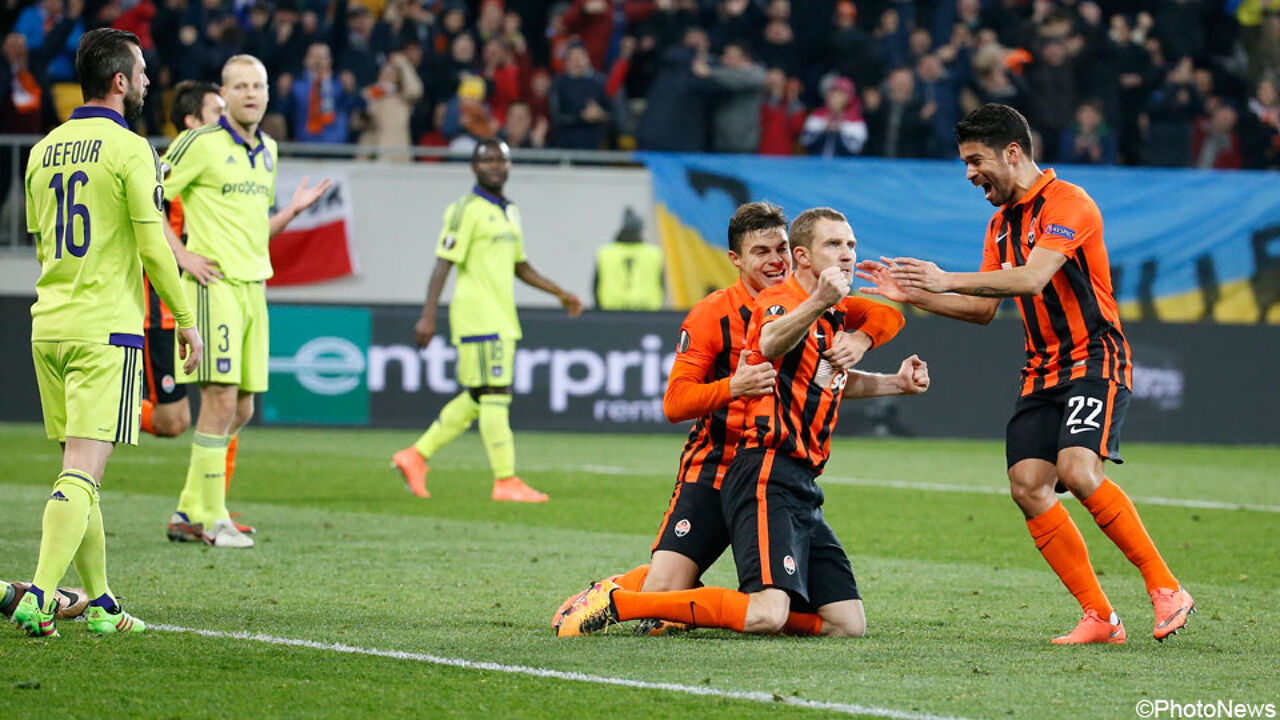 Shakhtar had the lion's share of the possession from the outset. However, Anderlecht was at times dangerous on the counter. Acheampong should have put the visitors one-up, but his hesitation cost him the goal. Suarez too had a chance to put Anderlecht ahead.
However, Anderlecht received a double-whammy midway through the first half. Taison put them 1-0 up on 22 minutes. A minute later Nuytinck cleared the ball from the line after a blunder by Kara.
However, Koetsjer's header made it 2-0 from the resulting corner.
Shakhtar was in control and Anderlecht nowhere to be seen. It could have been 3-0 had Eduardo not hit the post.
 
Acheampong gives Sporting fresh hope
A much improved Anderlecht was much more in the game in the second half.
There were chances for Defour, one of which was diverted away from goal by the hand of the Shakhtar outfield players. However, the referee wave play on.
Anderlecht's efforts were rewarded a couple of minutes later when Acheampong scored a valuable away goal on 69 minutes. Eduardo made it 3-1 to Shakhtar 10 minutes from time, which was to be the final score.
The result means that Anderlecht must win the second leg either by 2 goals to nil or by 3 clear goals if Shakhtar score. A tough but not insurmountable task for the 33-times Belgian Champions.