Rail boss wants to arm security staff
The boss of the Belgian rail company NMBS Jo Cornu wants rail security staff to be granted the right to carry arms. This is just one of a number of proposals to improve security on the railways Mr Cornu gave in an interview with the Francophone business daily 'De Tijd'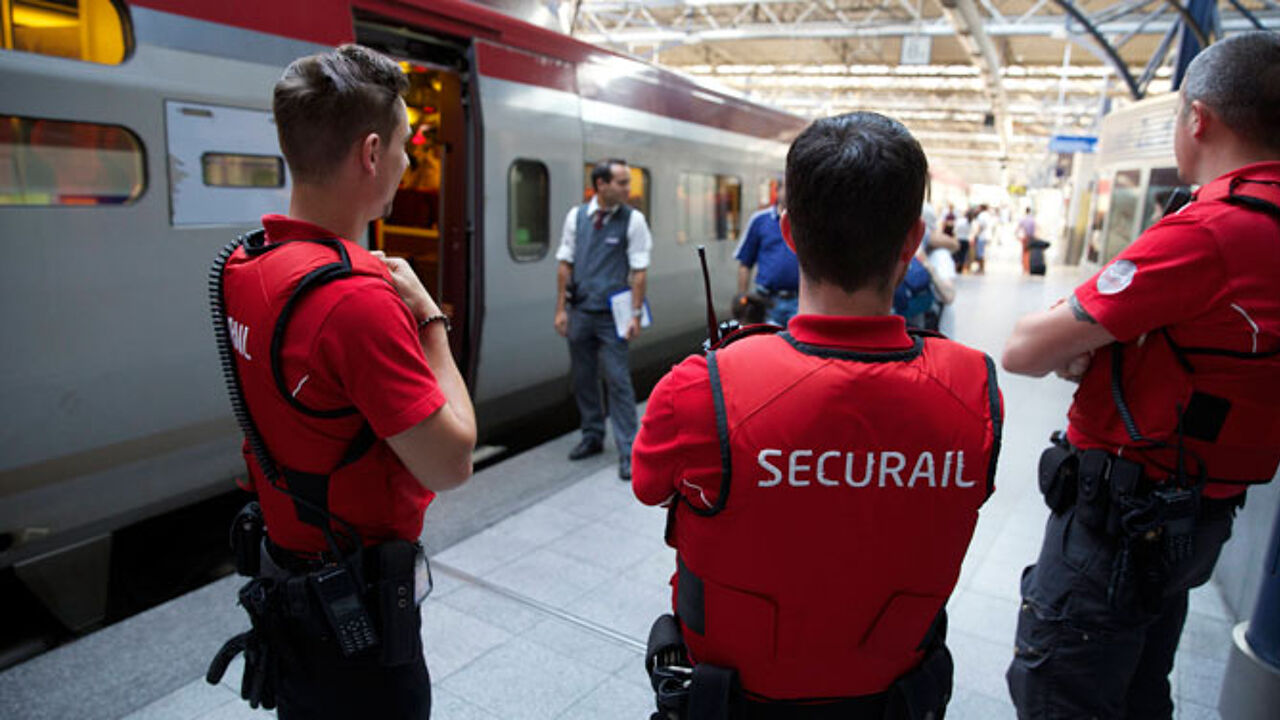 In the wake of last year's thwarted attack on the Thalys Brussels to Paris high speed train, NMBS carried out an audit of security on its trains and in its stations. The audit uncovered a number of flaws in security. For example there are too few checks and the check that are carried out aren't thorough enough.
Mr Cornu is in favour of the installation of 2,500 CCTV camera in station buildings and on platforms. This was cost 21 million euro to purchase and install and a further 3 million euro to use and maintain. Mr Cornu would also like the Securail rail security staff to be given the right to frisk and carryout identity checks on passengers, tasks that currently can only be carried out by police officers.
The rail supremo would also like security staff to be armed. Their weapon could only be used in self-defence. Mr Cornu believes that there is much room for greater cooperation with foreign rail operators. He would also like improved legislation on the transportation of weapons and explosive by train.
All this would require changes to the law. Talks on rail security between rail bosses and the Federal Interior Ministry will get under way next week.