Farmers stage "friendly action" in Brussels
European farmers are blessing central Brussels with their presence as part of what is being described as "friendly action". The gathering coincides with a meeting of EU farm ministers. The farmers are pressing for a decent income and a coherent farm policy and believe the European Parliament is the place to press their case.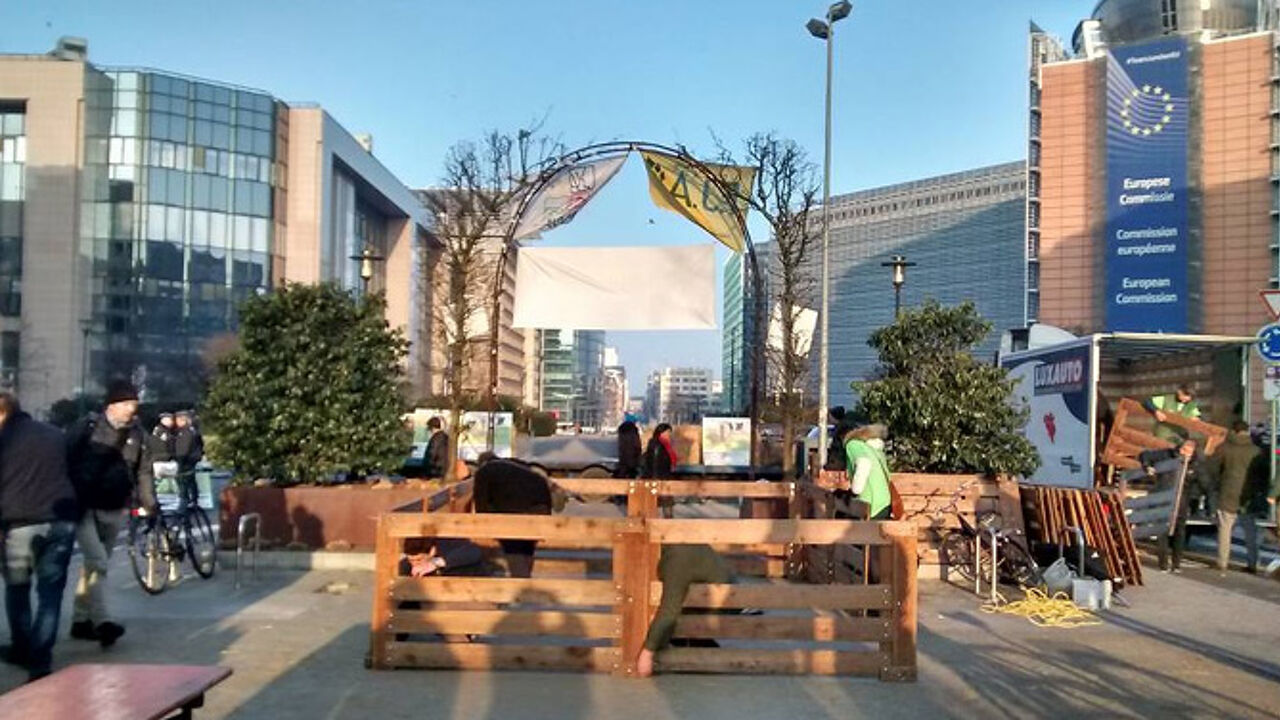 Last September too farmers converged on the capital in large number. The protest turned nasty at times. This time round farmers are hoping to stage a friendlier action.
Today's farm council has the farming crisis on its agenda for the first time. Until now talks have been concentrated in the margin.
Walloon farmers revved up their tractors at 7AM this morning and started heading for the Belgian and Flemish capital. Flemish farmers kindly left their agricultural devices at home. All demonstrators are gathering outside the European Parliament where they have created a small model farm including a range of farm animals Noah would have been proud of. Passers-by will be treated to a hearty breakfast. The Wetstraat artery has been closed because of the protest.
The demonstration is set to last until 2PM.