Compared with the last election the governing Flemish nationalists tumble 5.1% in the new opinion poll conducted by the Flemish broadcaster VRT in conjunction with the daily De Standaard. The Flemish liberals too lose ground, while the Christian democrats buck the trend in the government camp edging 0.6% higher.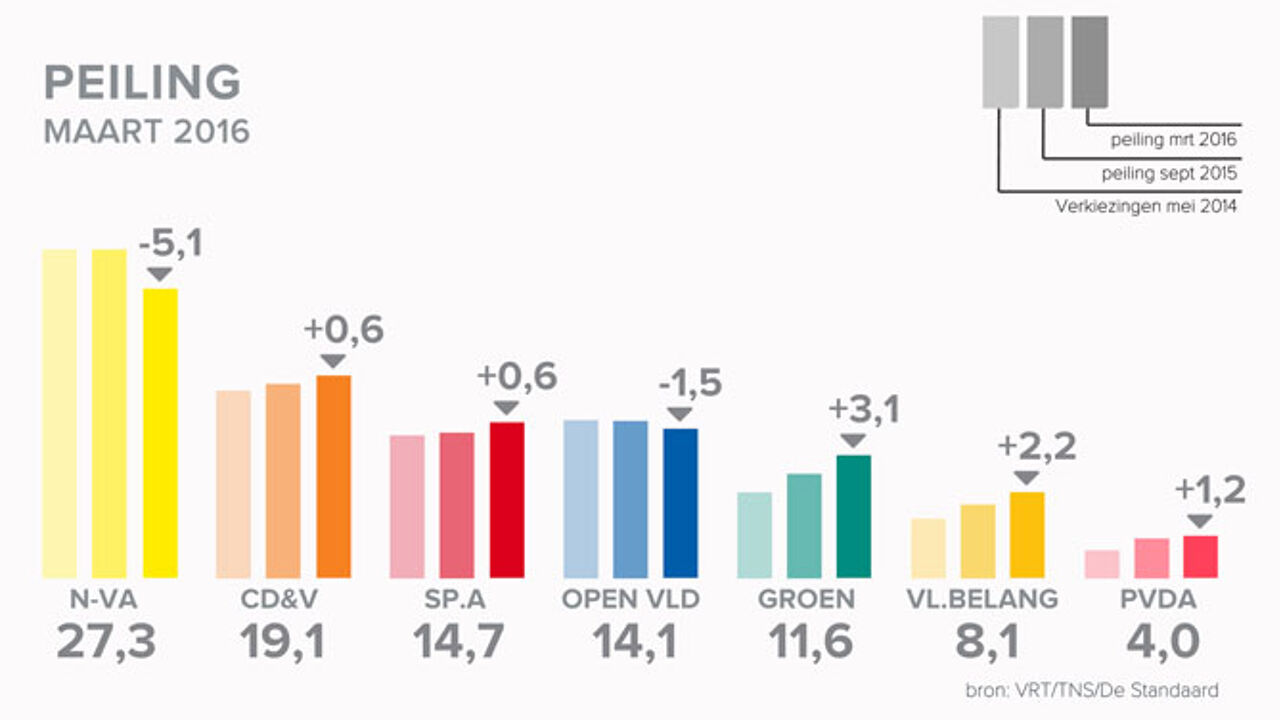 The opinion research conducted by TNS between 22 February and 9 March among 1,005 respondents puts the greens in double figures, while the far right Vlaams Belang recovers slightly from the devastating blow inflicted in the 2014 poll.
The Flemish nationalists had most to lose and lose they do with only 27.3% of Flemish voters backing the party. N-VA still remains Flanders' biggest political grouping towering above its many rivals, but today's score is the worst performance by Bart De Wever's N-VA since 2010.
The poll does not show any significant change in the support of the two other government parties. The Christian democrats pick up 0.6% taking a 19.1% share of the vote. The liberals are down 1.5% on 14.1%. More bad news for the liberals: the polls no longer show them as Flanders' third largest party. They are overtaken by the socialist SP.A.
SP.A gains 0.6% taking it to 14.7%. The ecologists of Groen take 11.6% - up 3% compared with the election. The far left PVDA increases its support to 4%.
On the other side of the spectrum the far right Vlaams Belang gains 2.2% and is backed by 8.1% of the Flemish electorate.