One terrorist suspect shot dead in Vorst
Belgian Special Forces police raided premises in the Brussels borough of Vorst shortly after 6PM on Tuesday. One terrorist suspect who was holed up in a flat was killed. Police then proceeded to search for an unspecified number of suspects who were still on the run.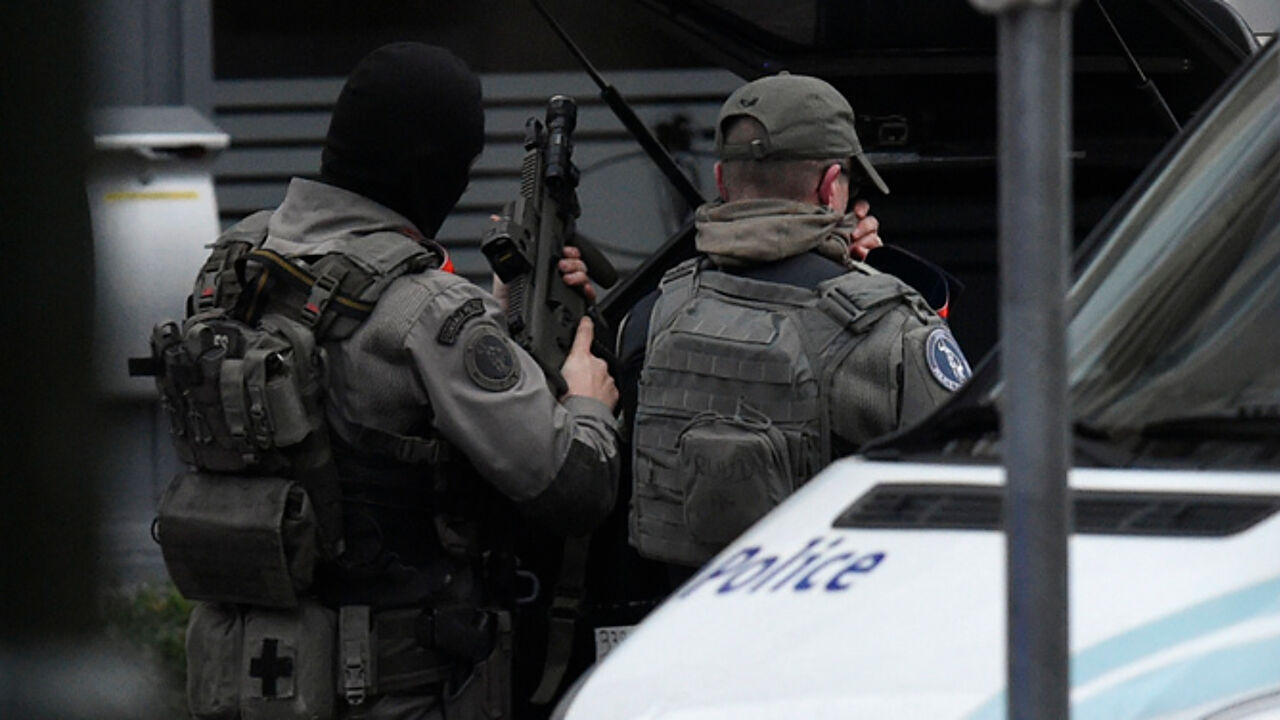 Reporters at the scene believed that two suspects were still being tracked down.
Earlier in the day Belgian police officers came under fire during the search of premises in the Brussels suburb of Vorst. The raid was linked to the investigation into the Paris attacks.
Four police officers sustained light injuries during two separate shootings with Kalashnikov rifles. A first incident occurred at 3PM followed by a second at 3:20PM. Gunfire was again heard around 5PM. The area around the Driesstraat, near the Audi factory, was cordoned off. A police helicopter overflew the area. Special police units were deployed and officers had their guns at the ready.
Brussels police say that the shooter or shooters were on the run and embarked upon a manhunt. One person holed up in a flat was shot dead when police raided the premises.
Locals were asked to stay indoors as were workers at the Audi plant nearby.  Other residents were unable to return home.
It's unclear who was being targeted in this raid. A number of key figures including chief suspect Salah Abdeslam linked to the Paris attacks are still being tracked down, but police had not anticipated resistance when they went to search the house.  Police were armed and wearing bullet-proof jackets.
In the course of the evening Eric Van Der Sypt of the Brussels prosecutor's office confirmed that the suspect shot dead was not Salah Abdeslam. Nobody else was found in the house that was thoroughly searched.
One eye witness spoke of some 30 shots being fired.
Eric Van Der Sypt of the Brussels prosecutor's office says that when police officers called at the address they immediately came under fire. Broadcaster RTBF reports that shots were fired through the door.
The crisis centre of the Belgian home ministry is monitoring the situation. 
Belgian home minister Jan Jambon confirms that French police took part in today's operation. Only Belgian officers were injured in the operation.
Tram services 82 and 97 had to be suspended for the duration of the police action as they cross into the cordoned off area. Children in schools and crèches inside the cordon were also kept indoors and evacuated. A group of kindergartners that were on an excursion have been redirected to a new location where parents were able to pick them up.