Anti-terrorism operation: one dead, two freed
Two suspects detained following the massive anti-terrorism operation in Brussels on Tuesday have been freed. Earlier public prosecutors held a news conference to provide details of Tuesday's events.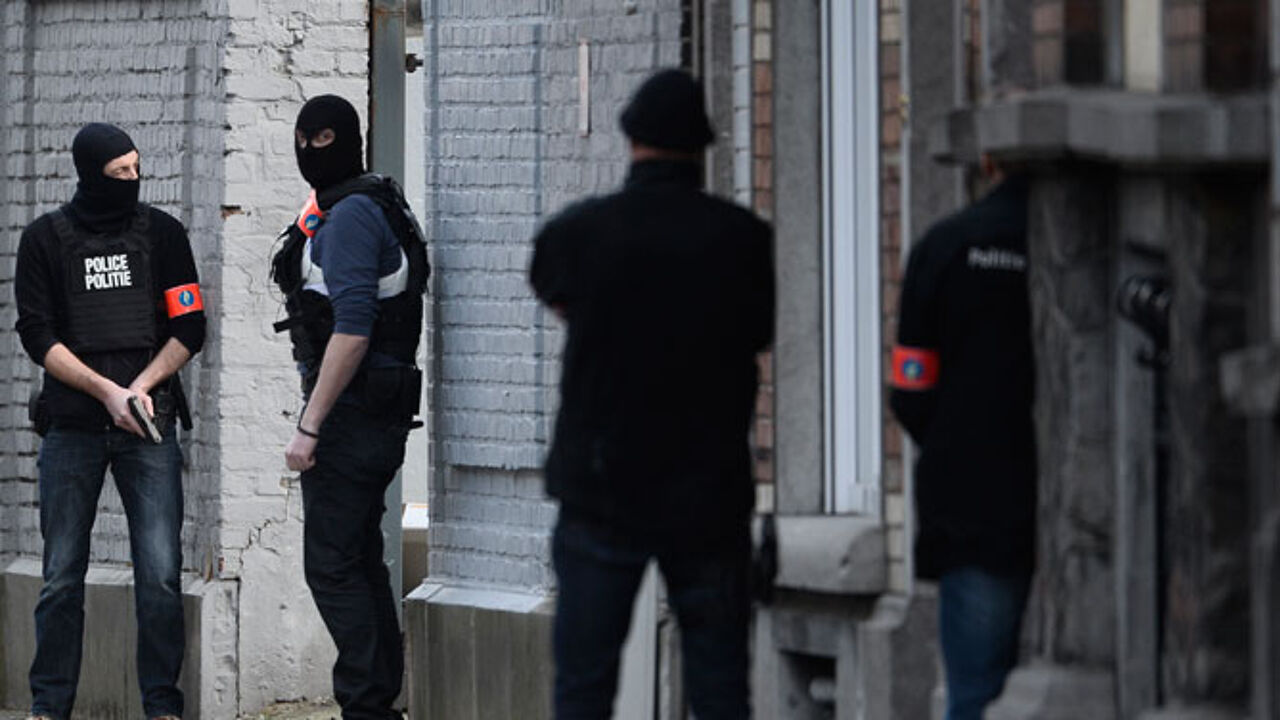 Police still believe that the two terrorist suspects who got away from a flat at the centre of a shoot-out in Vorst on Tuesday are still on the loose.
Prosecutors confirmed that events yesterday started with a house search in the Driesstraat in Vorst staged as part of the investigation into the Paris attacks. Police immediately came under fire from gunmen using a riot gun and a Kalashnikov rifle. Several police officers were slightly injured.
During the following hours shots were exchanged between officers and the people in the flat. One officer was injured. One terrorist suspect, who was about to open fire on Belgian police, was shot dead. His body was later recovered when the police gained access to the premises. In the flat police found a Kalashnikov, an IS flag and a Salafist book. Two other suspects believed to have been in the flat got away.
The dead gunman has been identified as Mohamed Belkaïd, an Algerian national born in 1980, staying in the country illegally and not known to the authorities, except for one instance of theft.
The initial house search in the Driesstraat in Vorst was carried out by four Belgian and two French officers; the two forces are staging a joint investigation into the Paris attacks. One French woman police officer was slightly injured in the incident.
Later in the evening police carried out several house searches, detained one suspect and found a Kalashnikov rifle.
Around 8PM a wounded man was brought in to a hospital in Halle with a broken leg. He underwent an operation, was detained and has not yet been questioned. The person who brought him in fled the scene.
Police have now established that the two men are not suspects in the present investigation and the two men have been freed.