And then the lights went out in Anderlecht
It's over and out for the Belgian football club Anderlecht in de Europa League. Anderlecht had lost the first leg against Shakhtar Donetsk in the Ukraine 3-1 last week, and also lost their return match in Brussels, after Shakhtar scored in stoppage time.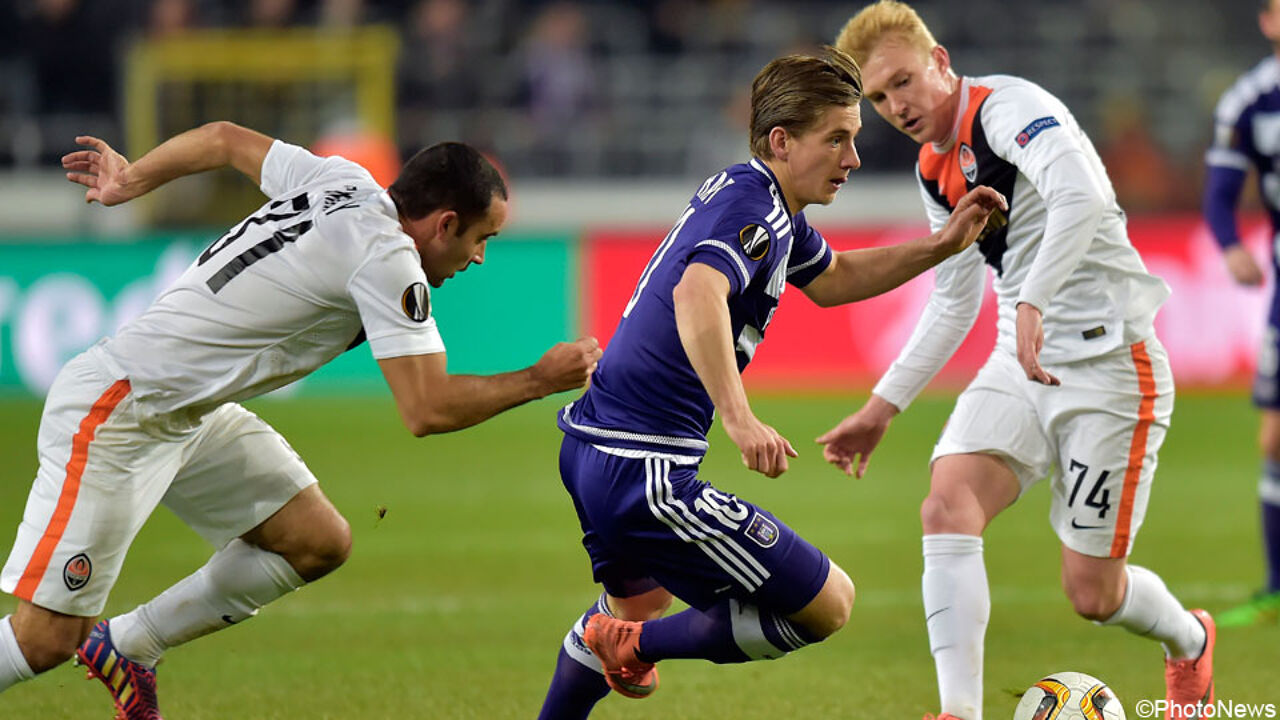 Anderlecht playmaker Dennis Praet may move to England this summer.
Anderlecht had made it into the last 16, but bumped into a strong Shakhtar. The Brussels club needed at least two goals to advance, but never came very close to scoring, except once. Defender Kara Mbodj headed home the 1-0 in the first half, but his goal was disallowed as the referee judged he had pushed his defender in the back. A controversial decision, but Anderlecht created too few real opportunities later on to be able to claim victory.
To make matters worse, Kara was sent off late in the match, and Shakhtar even took a surprise victory in stoppage time when Eduardo scored. Anderlecht can now fully concentrate on the title race in the Belgian league. They have to move past Club Brugge and AA Gent if they still want to become champions.