Barack Obama congratulates Belgian PM on the phone
The American president Barack Obama congratulated the Belgian PM Charles Michel and the French president François Hollande on the phone after the successful police operation in Molenbeek, in which one of the most wanted terrorists, Salah Abdeslam, was captured. Belgium received international praise for the police operation.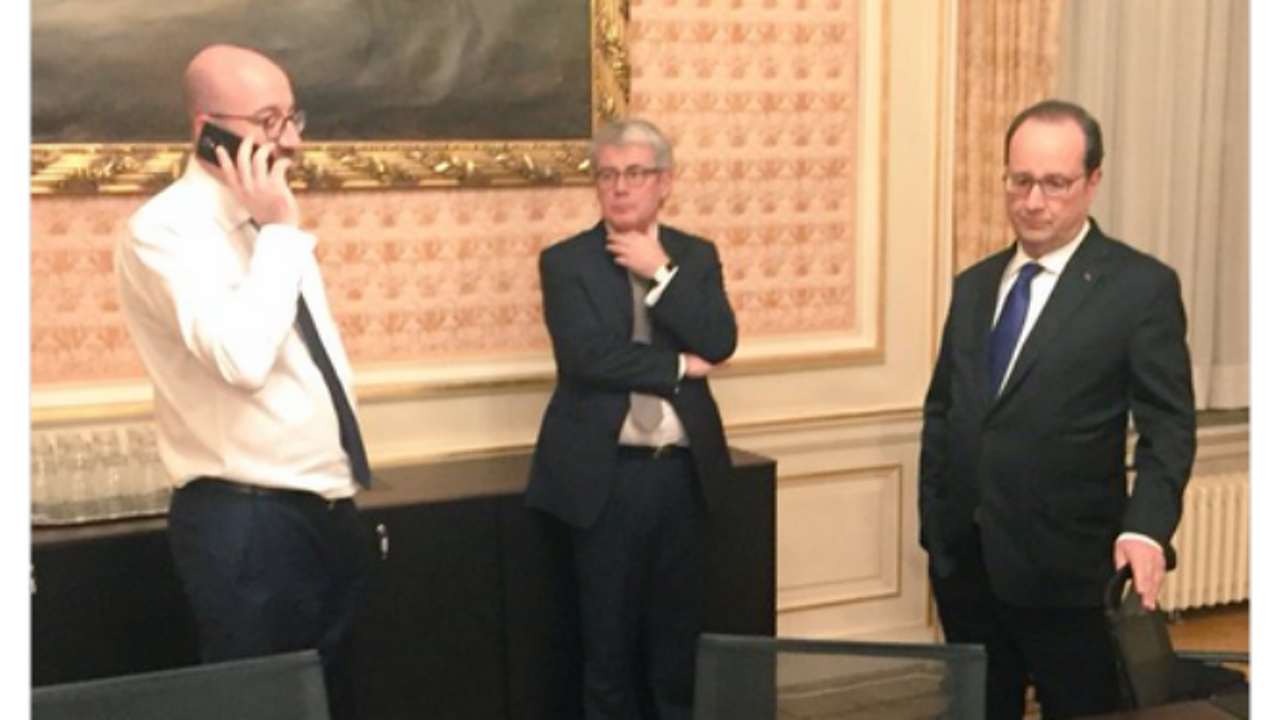 A tweet was sent by the Belgian premier Charles Michel (see below).
Michel held a joint press conference with the French president François Hollande in Brussels around 8:30PM. Hollande was in Brussels for the European summit, and didn't have to travel far to meet Michel.
Michel highlighted the efforts made by Belgian police in difficult circumstances in the past months ("they held over 100 house raids") and the cooperation with France. The PM hopes that this successful operation can boost the image of Belgium and Belgian police in particular. He also pointed to the "appreciation" voiced by the United States.
Hollande also stressed the good work by Belgian police forces. He said they did an extremely good job, as a delicate operation in a densely populated borough was finished successfully. Hollande denied there had been tensions between Belgium and France in the aftermath of the Paris attacks.