President Hollande lauds Belgian security forces
"The arrest of terrorist suspect Salah Abdeslam and two accomplices is extremely important in the fight against terrorism and in the fight in favour of democracy." These are the words of the Belgian PM Charles Michel at a news conference on Friday night where he was flanked by the French president François Hollande.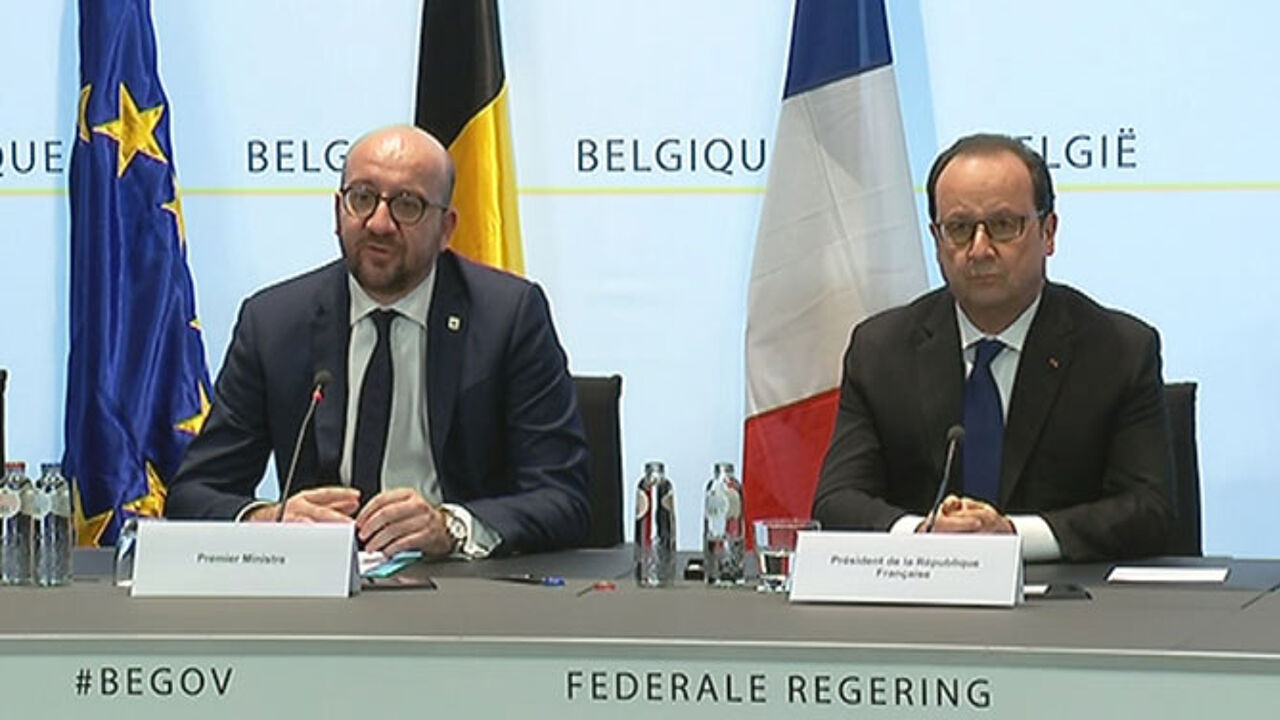 Mr Michel, who was speaking hours after the arrest of Europe's most wanted, Salah Abdeslam, who is believed to have been a driving force in the Paris attacks. The Belgian leader also thanked the security forces for the professional work during the past weeks, often in difficult circumstances.
The prime minister was keen to stress the good co-operation with France. Relations had clearly improved since President Hollande ruffled feathers in Belgium by saying that the attacks were prepared in Belgium.
President Hollande, who sat by Mr Michel's side during the entire news conference, spoke of the intense co-operation with Belgium: "The present operation has shown how effective this co-operation is." M Hollande also noted how important the arrests were for the relatives of those killed in Paris.
According to M Hollande Salah Abdeslam was somebody "directly linked to the preparations, the organisation and the execution of the attacks". His arrest was an important stage, but no ending point. The network surrounding the attacks was "exceptionally large".
M Hollande also spoke of "the bravery of the police officers who forced their way into the house where the terrorist suspect was detained and overpowered him without endangering the population".