"Belgium and France cooperating closely in the fight against terrorism"
At a joint press conference held in Brussels on Monday, the Belgian Federal Prosecutor Frédéric Van Leeuw and the Paris Public Prosecutor François Molins were both keen the stress that Belgium and France are collaborating closely in the fight against terrorism.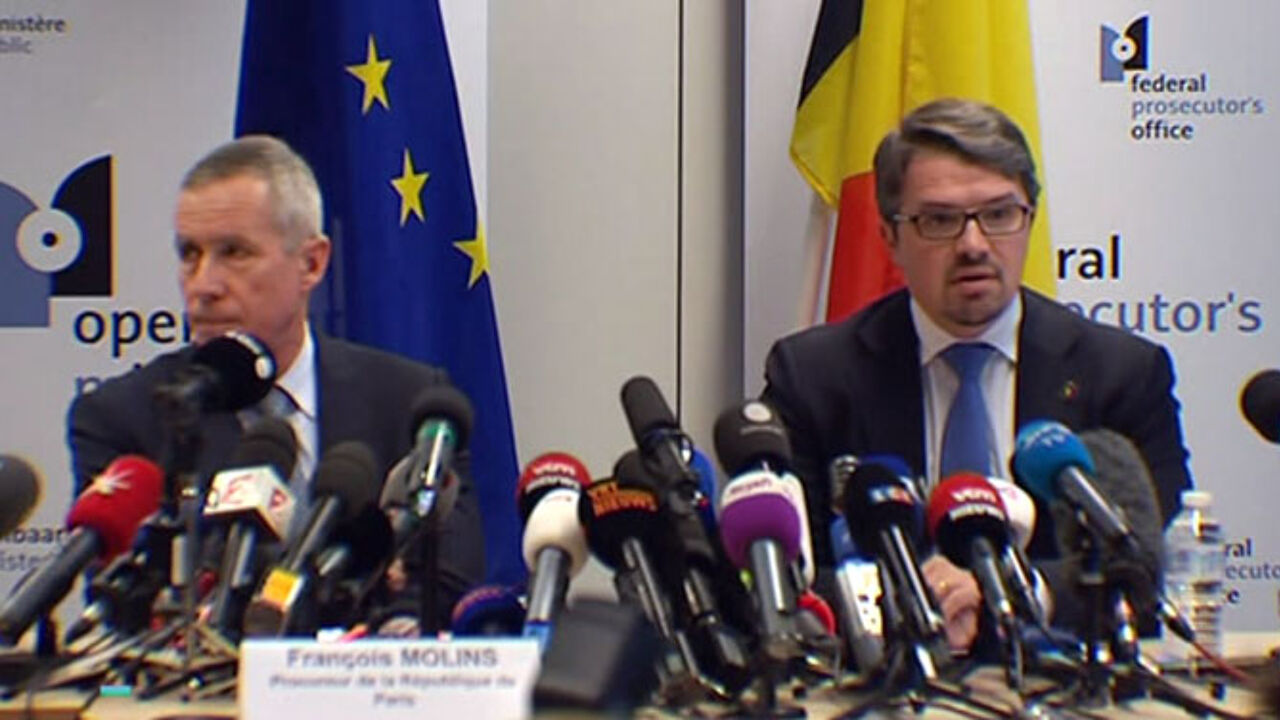 Mr Molins' visit to Brussels had been planned for some time. It had been planned in order to give a state of play in the investigation into the 13 November attacks in Paris.
Mr Van Leeuw stressed that despite the detention of Salah Abdeslam, the investigation was still ongoing and that other suspects are still being sought.
Mr Molins told journalist that the cooperation between the two countries judicial authorities began with Verviers. In January of last year a dormant terrorist cell was neutralised in the town, in the East of Liège province. Since then contact between the two countries judicial authorities has increased.
The case of the attack on the Jewish Museum in Brussels that was carried out by the French terrorist Mehdi Nemmouche in 2014 is a case in point. Mr Nemmouche as detained as he got off a coach in the Southern French city of Marseille. He was then extradite from French to Belgium to stand trial here.
The attack on a Thalys high speed train last year is another example of a case in which the French and Belgian judicial authorities are working together closely.
The efforts to combat terrorism are both multilateral and bilateral and Mr Molins is keen to stress are based on mutual respect/
 
"I have done anything wrong"
Mr Molins added that he hoped that Salah Abdeslam will be extradited to France quickly, as this is important for the victims and for the French judicial authorities. Agreement still needs to reach on which parts of the investigation should remain in Belgium and which parts of the investigation should be carried out by the French.
The Paris Public Prosecutor defended the comments he made about the investigation on Saturday. He then revealed that Salah Abdeslam had admitted that he had been planning to blow himself up outside the Stade de France in Saint-Denis, but had backed out at the last minute.
His lawyer Sven Mary said that by saying what he had, Mr Molins had breached the rules of secrecy that apply to on-going investigations.
The French Public Prosecutor stressed that it is a joint investigation and that in France a Public Prosecutor has a right to spread objective facts in order to quell rumours or to correct false information.