Bloodbath at Maalbeek metro station
An explosion has occurred at the Maalbeek metro station on the Wetstraat in Brussels. It's unclear how many people have been injured and whether or not there are fatalities. Photos on Twitter show people leaving the metro station with bloody faces. Smoke is also coming out of the station.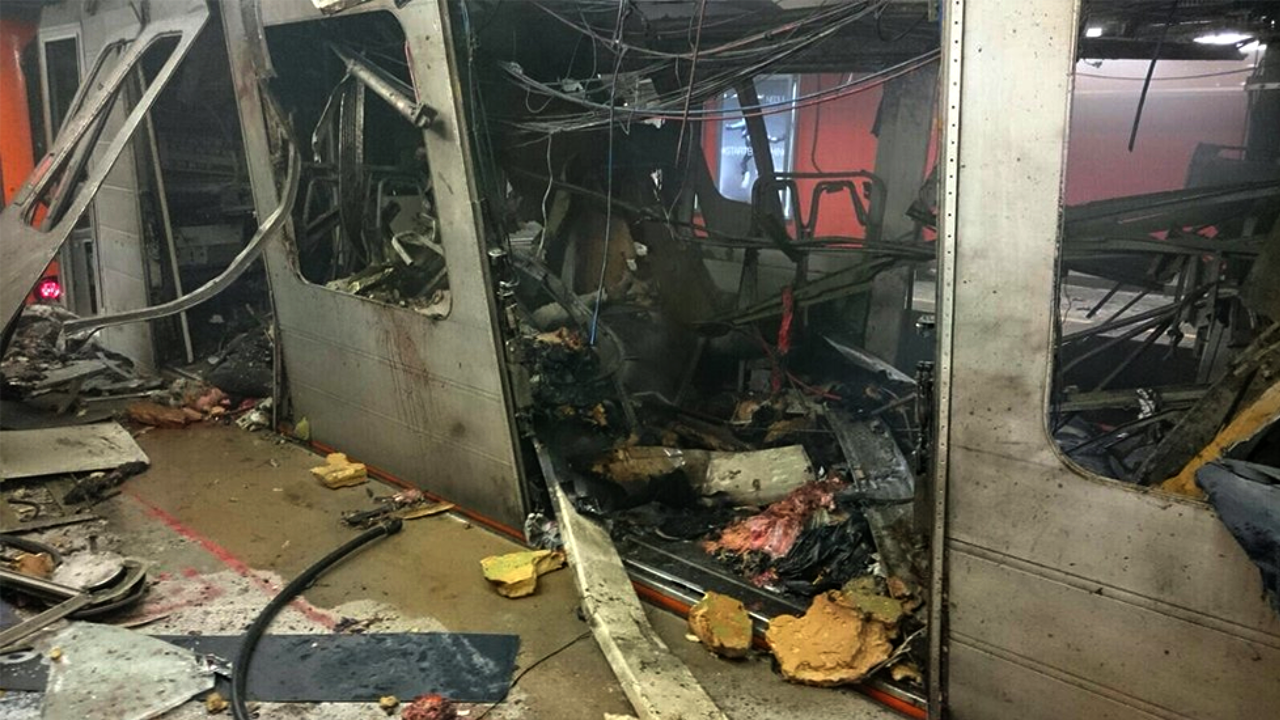 The Brussels fire brigade reports ten people were killed in the Maalbeek attack. Many others are seriously injured. The transport company MIVB speaks of 15 fatalities, ten seriously injured, 45 others injured too. Another reliable source now puts the deathtoll at 20. According to the Mayor of Brussels 106 people have been hurt.
The local transport company has closed all Brussels metro stations. Injured commuters are being treated at the headquarters of the Flemish Christian democrat party that is in the vicinity of the Maalbeek station. At Maalbeek it's reported that the explosion occurred on a metro train.
The entire Wetstraat has been cleared.
Explosions were initially also reported from the Kunst/Wet metro station and the Schuman station at the heart of the European district, but these proved to be false alerts.
Around 9AM one VRT reporter who was passing by Maalbeek noticed smoke coming out of the metro station. Minutes later the emergency services were at the scene.
Many people have been seriously injured and have been taken to several Brussels hospitals that are on emergency footing.