Explosions at Brussels Airport and Maalbeek metro station
At least 14 people have been killed during a terrorist attack at Brussels Airport. Maalbeek metro station has been the target of an explosion too.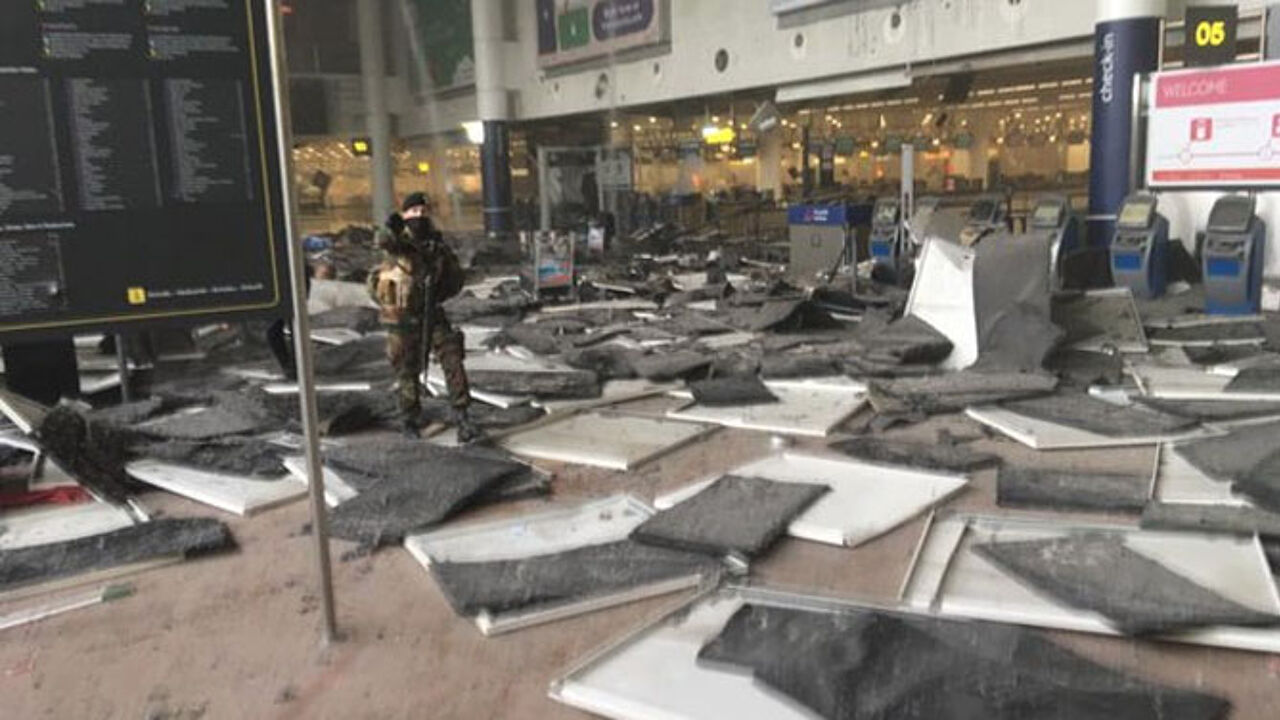 Two explosions occurred in the departure hall of the airport around 8AM. Belgian government sources speak of a terrorist attack. A first explosion occurred near the Avia partner counter.  People then fled the scene many towards the location of the second explosion between the Brussels Airlines check-in counters and the entrance near the board announcing departures.  Reports suggest that a nail bomb was used. Some 85 people have been injured.
Reports speak of a suicide attack involving one person.  Ahead of the explosions a person shouted out in Arabic. After the attack a Kalashnikov rifle was also found here.
The terrorist threat level has been heightened to four, the highest possible level, across the country.
Emergency services have converged on the airport that has been evacuated. Sources speak of thirty-five injured and a dozen fatalities. Over a hundred people are being taken care of at the sports hall in Zaventem.
The airport was particularly busy at the time of the attacks. Planes bound for Brussels are being diverted.
The entire airport grounds are now being evacuated.  People are being asked to head for the ring road. Brussels Airport will remain closed on Wednesday, but may open on Thursday.
The evacuation of the airport took many hours.  Many passengers arriving in Brussels had to stay in planes or on the tarmac until it was safe for them to leave. The bomb disposal squad also staged a controlled explosion when an unexploded bomb was found.