Faces put to Zaventem terrorist suspects
22/3/16 - Police have released this photograph taken from CCTV footage at Brussels Airport. The three people shown are suspects.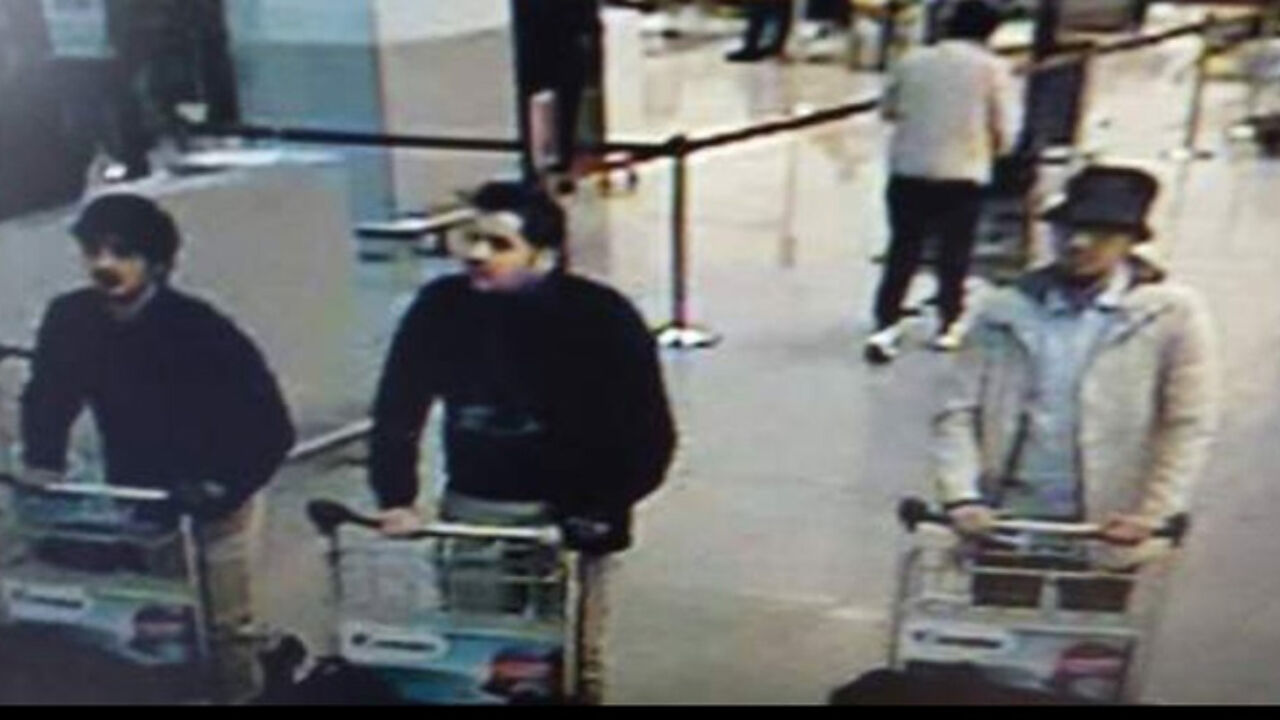 The police tweeted the photograph that was really only intended for internal use.  The man with the hat is of particular interest. One man is thought to be the suicide bomber.  The third man too may have been killed at Zaventem.
Fourteen people are dead and over eighty wounded after two bombs exploded at Brussels Airport on Tuesday morning. The second bomb, a nail bomb, claimed most victims.
A third bomb was also found at Brussels Airport.  The bomb squad made it safe during a controlled explosion.
Police are also searching for one suspect who got away from the Maalbeek metro attack.
Meanwhile public transport services are resuming in Brussels after being suspended earlier in the day following the attack at the Maalbeek metro station where twenty people died.  Brussels rail stations reopened at 4PM.  Services have resumed but are subject to delays. De Lijn services are now once again also operating in Brussels.
With Brussels Airport closed for a second day Wednesday many people are stranded in Brussels.  Hotels in the Belgian capital are offering rooms free of charge to stranded visitors and commuters.
People are no longer being urged to stay indoors and parents can collect their children from school. 
Belgian airspace remains closed.
5,000 people called the emergency number 1771 between 11AM and 2PM.
House searches are underway as police search for the perpertrators, but police have asked Belgian media not to give further details.
Belgium prime minister Michel and home minister Jambon are visiting the scene of Tuesday's atrocity at Zaventem, while police continue to examine the scene of the explosion.  Two controlled explosions were staged at the airport this morning after suspect cases were found.
The home affairs crisis centre now speaks of some 10 fatalities at Brussels Airport.  A further 100 people were injured.  Twenty people were killed at the Maalbeek metro station; 130 were injured.
The injured were treated in 25 different hospitals in Brussels and beyond.  A medical emergency was declared placing hospitals outside Brussels on an emergency footing too.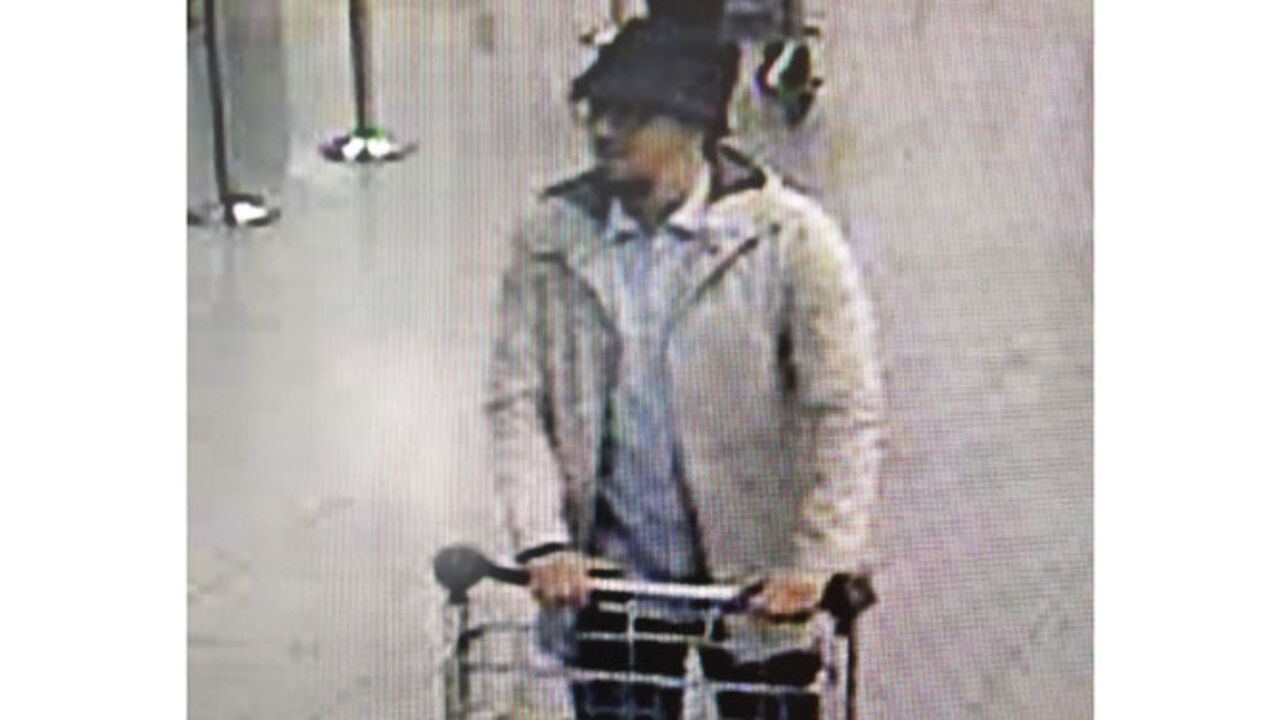 At least one suspect still on the loose
The Belgian security services have issued this appeal for information for one of the suspects they wish to question. They want to speak to the man in white. Police believe he was involved in the terrorist attack at Brussels Airport on 22 March 2016.
If you recognise this person, please contact the police. Detectives are keen to receive any other useful information about the Brussels attacks. You can call the toll free number 0800 30300 or email opsporingen@police.belgium.eu
Police have meanwhile completed their search of Brussels Airport. Forensic scientists are still at work. Police are not releasing any information about their results.
Thousands queued outside Brussels North railway station ahead of the reopening at 4PM as commuters struggled to get home following the attacks.