Bomb-makers' lair found in Schaarbeek
A raid on premises in the Brussels borough of Schaarbeek led to the discovery of a nail bomb, chemical substances and a flag of the terrorist outfit IS. Detectives hit on the flat following a tip from a taxi driver who took three terrorist suspects to the airport.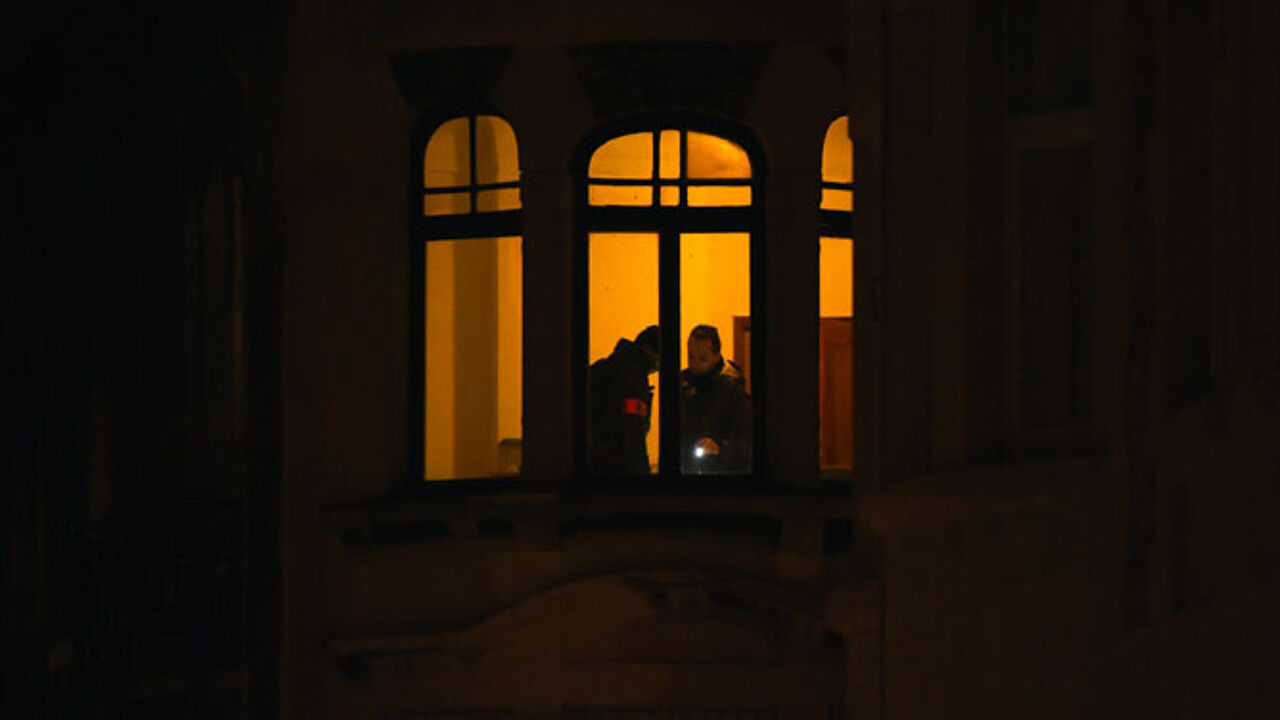 Detectives believe that the terrorists probably wanted to bring more cases to the airport than was possible.
Several house searches were staged immediately after the Brussels attacks. They continued until midnight while forensic scientists were busy well into the night examining suspect premises. It's believed that the Schaarbeek flat was used to prepare Tuesday's attack.
At the request of federal prosecutors information is only being released when an operation is complete or when it cannot harm the investigation.
After the pictures of the suspects were released a taxi driver remembered where he had picked up the suspects and alerted the police.
VRT's Caroline Van den Berghe: "When he arrived the terrorists got angry because they had asked for a larger taxi. They had ordered a taxi to transport five cases, but could only fit three in. The taxi driver was not allowed to help the suspects with their luggage when they arrived at the airport. The taxi driver put two and two together after the attacks."
"Police later discovered the two remaining cases including one with a nail bomb at the premises."
Schaarbeek mayor Bernard Clerfayt says the property recently changed hands and that the new owner rented it out to people only staying a short while.