Suicide bombers identified as brothers
Federal prosecutors have confirmed the involvement of the El Bakraoui Brothers in the Brussels attacks. Ibrahim blew himself up at Zaventem Airport. Khalid acted as a suicide bomber at Maalbeek metro station.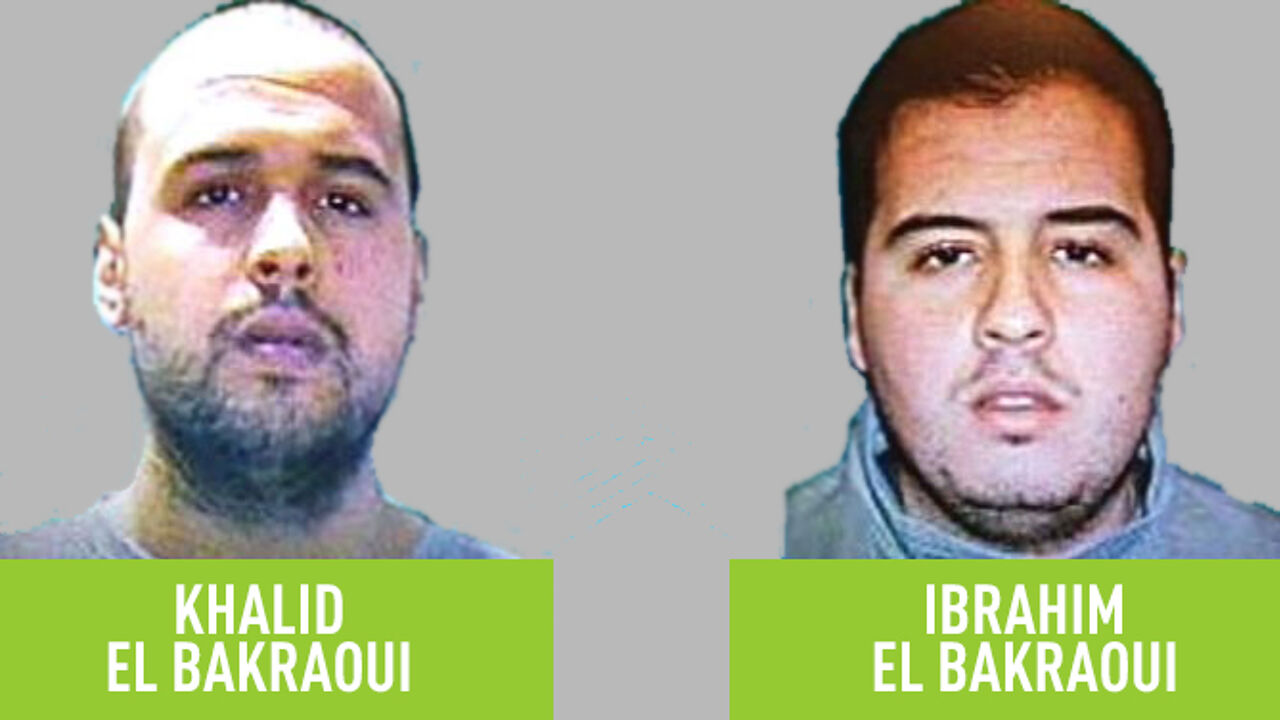 Ibrahim was one of three suspects identified at Brussels Airport where two blasts occurred. He blew himself up. A second suspect remains unidentified, while police are still tracking down a third suspect, who is still at liberty. This is the suspect pictured in white. He was equipped with a case with the biggest bomb. It failed to explode, but exploded later when security services were at the scene because it was so unstable.
Information from a taxi driver who later realised that he had taken the three suspects to Brussels Airport allowed the police to raid premises in the Max Roosstraat in Schaarbeek last night. There they discovered a true bomb factory including a nail bomb, 14 kilos of TATP, an explosive often used by IS fighters, chemical substances for use in bomb manufacture including 150 kilos of acetone, nails, screws and arms. In a refuse bin in the street police they also found a computer containing Ibrahim El Bakraoui's will.
The terrorists had wanted to take more cases to the airport but because the taxi was too small they had to leave two cases behind.  A greater atrocity was clearly avoided by accident.
Khalid, the younger brother, is responsible for the blast at the Maalbeek metro station. His fingerprints have been found there. The explosion occurred in the second section of a metro train leaving the station heading for Kunst/Wet. The second section was still in the station when the blast occurred.