New anti-terror operation in Schaarbeek
The police anti-terrorism unit and the bomb squad have mounted an operation in a street, near to the busy Meiserplein, just a couple of hundreds of metres from the VRT Broadcasting Centre. Police are reported to have entered a house. One person has been shot.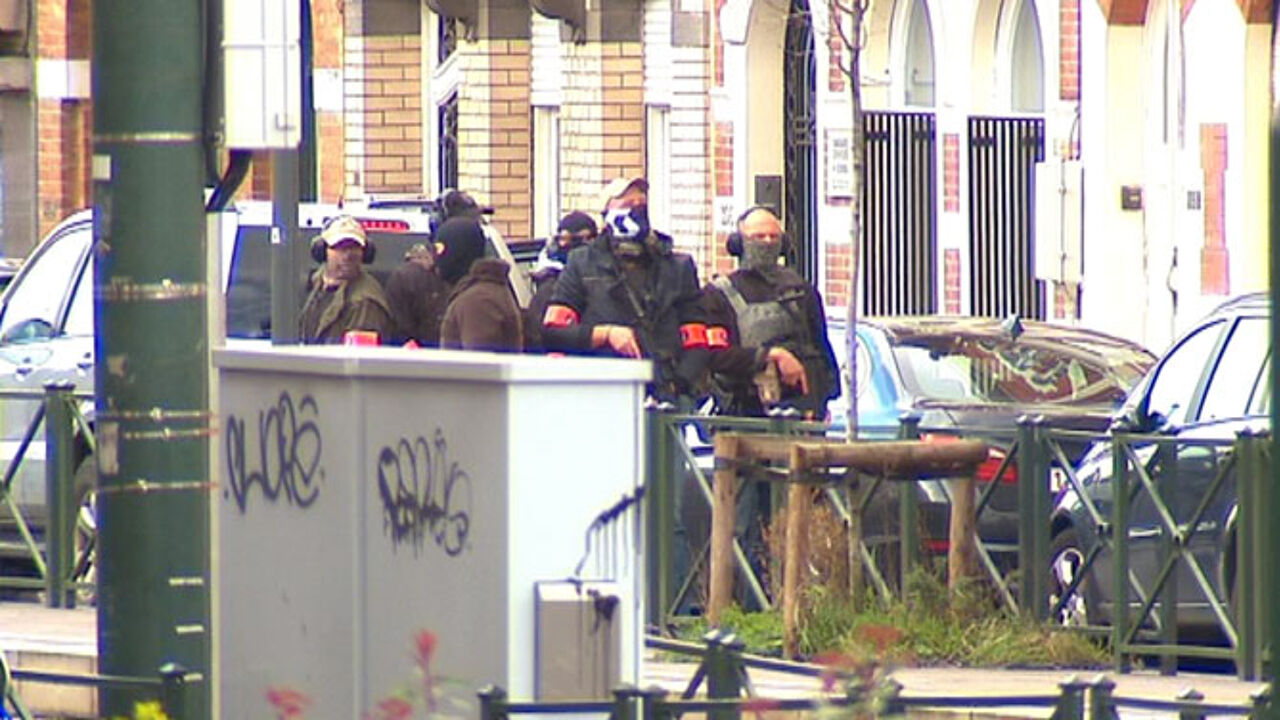 Two explosions and shots were heard at the beginning of the operation. The area has been cordoned off with heavily armed police officers and army trucks blocking access.
The army bomb disposal services DOVO is at the scene. A bomb disposal robot is being used. This is standard procedure when there is suspicion that there could be explosives inside a building.
It is still unclear who the police are looking for. The Meiserplein, the Cambierlaan, the Wahislaan and a small stretch of the Leuvense steenweg are closed to traffic. Tram routes 7 and 25 are disrupted. Bus services that pass via the Meiserplein have been diverted.