"Independent journalist" facing charges of terrorist killings
Have police found the third suspect on the picture taken inside Brussels Airport just before the bomb blasts last Tuesday? The man can be seen on the right, wearing a hat. On his left are the two terrorists who were about to stage a suicide attack minutes later (photo below). The Francophone public broadcaster RTBF reports that the suspect has been identified by the taxi driver who drove the three men to the airport. The judicial authorities have not confirmed this yet, but have started an investigation against him in the aftermath of the Brussels attacks. He is facing charges of terrorist killings.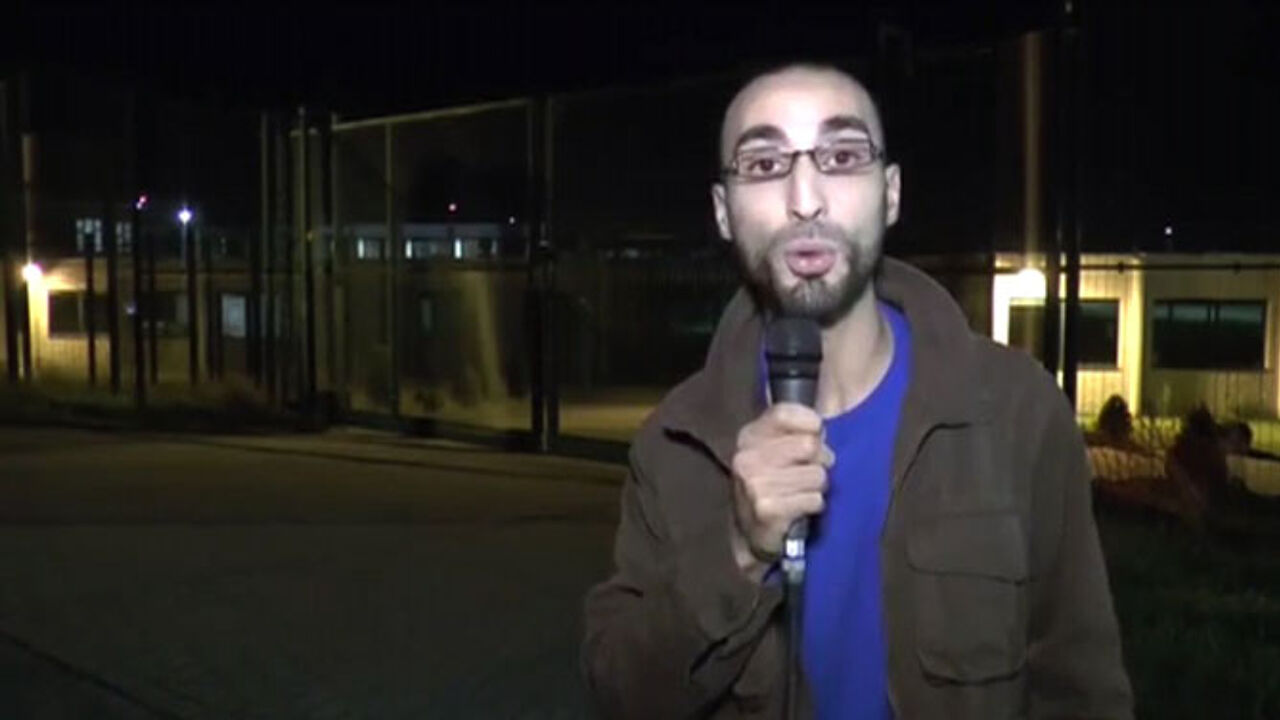 The man is called Fayçal Cheffou. He was arrested right in front of the premises of the federal judicial authorities last Thursday together with two other suspects. While the two others were released later on, Cheffou had to stay behind bars. He calls himself an "independent journalist".
Cheffou has a record as an activist campaigning for jihadism. According to press reports, Cheffou was arrested after trying to actively recruit refugees in the Maximilaan Park. He later received the order to stay away from the park. The Brussels daily Le Soir writes that the then mayor Yvan Mayeur considered him as "a danger". Het Laatste Nieuws reports that his sister told police about his plans to go to Syria.
Cheffou calls himself an independent journalist. One video that can be seen on the internet, shows him in front the closed asylum centre 127bis in Steenokkerzeel, in 2014. He complains about the fact that the people inside are following the Ramadan and cannot eat while there is light outside, but that despite this dinner times were not adapted. "This goes against human rights", he says.
Suspect facing various charges
It was confirmed this afternoon that the man has officially been charged with membership of a terrorist gang, terrorist killings and terrorist murder attempt. His flat was searched thoroughly by police last Thursday, but no weapons or explosives were found there, the judicial authorities added.