Brussels Airport installs temporary check-in counters
In order to reopen in the coming days, Zaventem-based Brussels Airport is installing temporary check-in desks (photo). Flights will not resume before Tuesday, but the good news is that the departure hall where the bomb blasts took place, is stable. The Belgian carrier Brussels Airlines is planning to resume flights at Brussels Airport from Tuesday, the VRT learned from reliable sources, if they receive the go-ahead.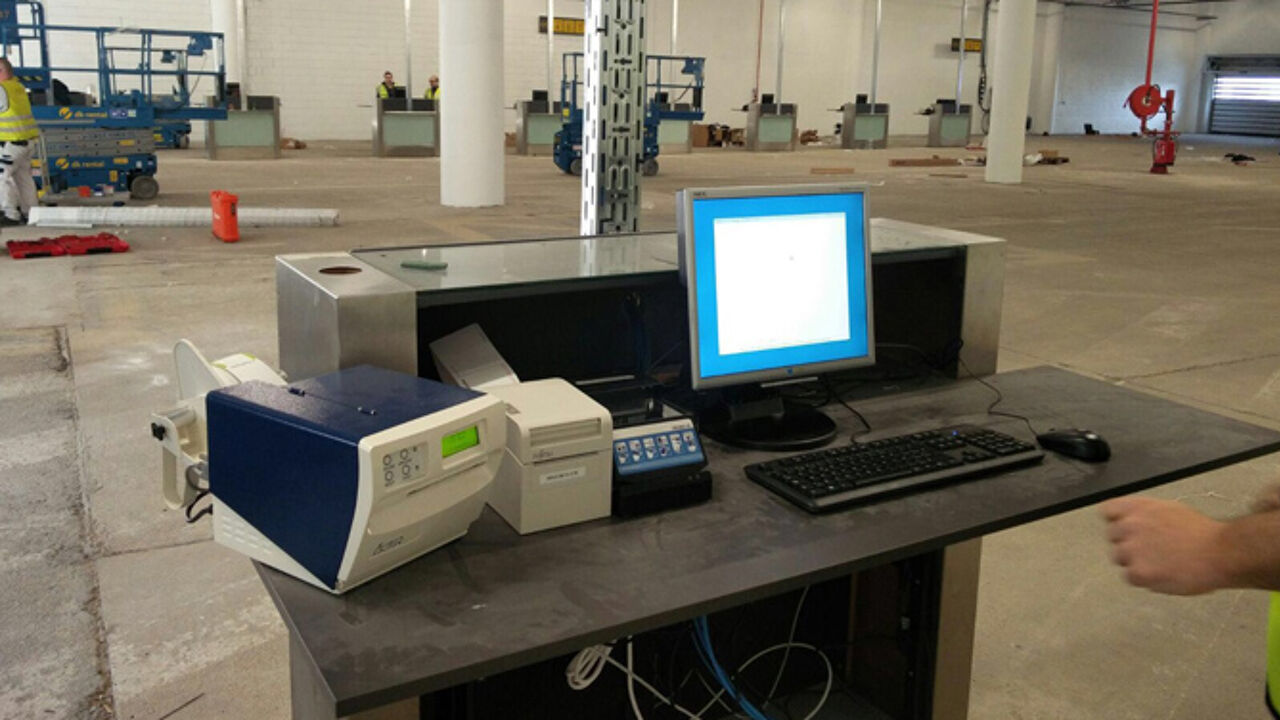 A team of engineers and experts made a first thorough round-up of the damage to the infrastructure. The building containing the departure hall is still stable. Security checkpoints for hand luggage and for people are said to be intact.
Various check-in desks were blown away or heavily damaged in the powerful blast though. Temporary check-in counters are being installed at the moment, to allow Belgium's national airport to reopen as soon as possible. This will not be before Tuesday, but it is not sure whether Tuesday will actually see passengers taking off. Some sources claim that Tuesday may be a bit early, others even mention Monday 4 April.
A lot of the flights that were scheduled for Zaventem, have been rescheduled at regional airports such as Ostend, Charleroi and Liège. Brussels Airport staff are helping out in these regional airports to help local staff cope with surging passenger numbers.
Brussels Airlines has plans to resume on Tuesday
The VRT news desk learned from reliable sources that Brussels Airlines is planning to resume flights to and from Zaventem on Tuesday. There are talks of 5 long-distance flights, and a couple of European flights, although the lion's share of European destinations will still be handled at regional airports.
Brussels Airlines may have certain plans, the airline depends on the Brussels Airport authorities and the federal government who have to give their go-ahead. The 5 long-distance flights would involve African and American destinations.
Cars and suitcases
Brussels Airport says that passengers are granted one more day to pick up their cars, until Monday. Until now, 4,200 of the 6,000 cars in the nearby car park have been collected. There are also thousands of suitcases and bags still to be collected. The items are being put in the Brucargo hall, far from the departure hall.