Hooligans break the atmosphere at the Beurs
Despite the appeal to refrain from staging protests, an estimated 450 hooligans flocked to the centre of Brussels to protest against terror. Police say they are far-right hooligans from different top-flight football clubs. The Beurs area, where people assembled to mourn and seek comfort after the bomb blasts and where flowers and candles are covering part of the square, was barred while police chased the group away in a tense atmosphere.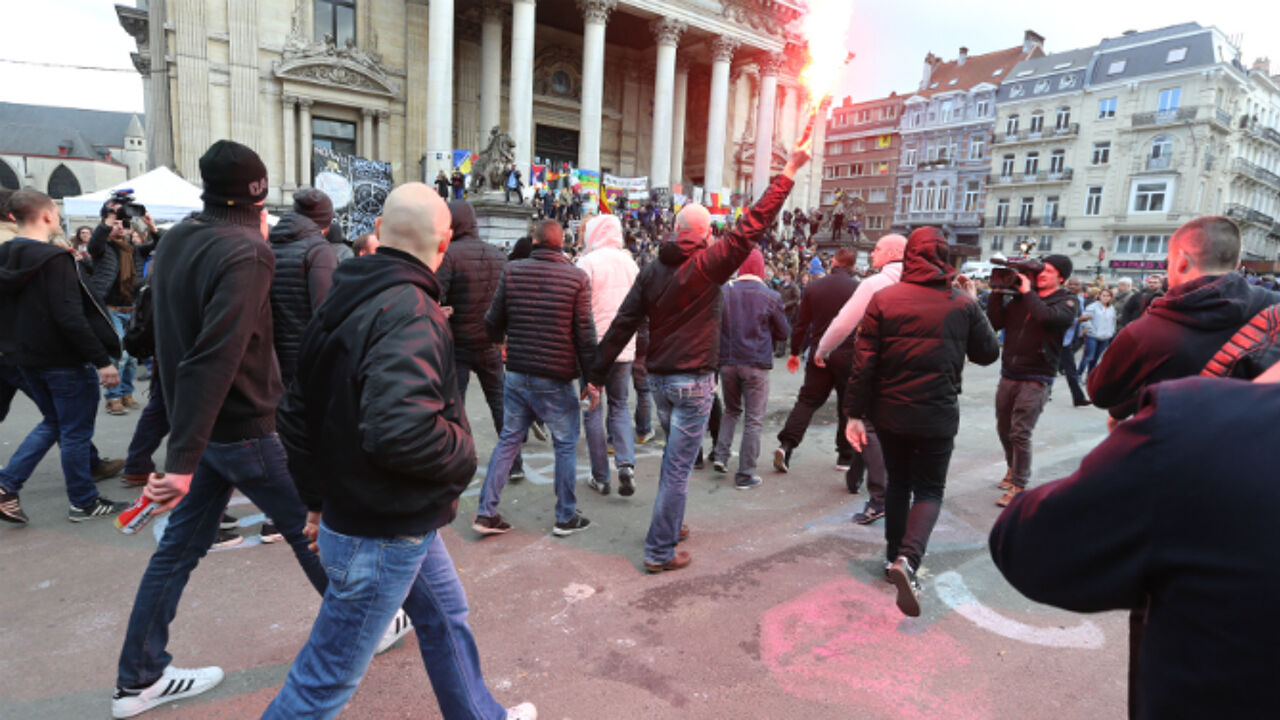 The hooligans were all dressed in black. Coming from Vilvoorde, they arrived in the North Station and walked to the Beurs area, confirming rumours on social media that far-right campaigners would hold a protest march.
The possibility that they might come to demonstrate, was also one of the reasons why the Home Office asked people yesterday not to come to Brussels for the peace march, and why this march against fear was postponed. 
Some football fans were wearing masks and were clearly drunk. One banner said "FCK ISIS, Casuals against terrorism".
Security troops first closed the Beurs area and then closed in on the hooligans. These were next chased away using water cannons and pepper spray. 10 hooligans were apprehended. Some had hurled items at the police and caused havoc.
PM Michel condemns the initiative
PM Charles Michel (Francophone liberal) has condemned their initiative. The Beurs is a place for reflection these days, where people assemble to find comfort. It's a shame that this is being disturbed by this kind of "derailment", the PM said. Other political parties also condemned the action.
The Brussels Mayor Yvan Mayeur (Francophone socialist) lashed out against "the Flemish authorities that allowed the hooligans to take the train to Brussels in Vilvoorde".