Brussels mayor: "Flanders has polluted Brussels"
The Mayor of the City of Brussels, Francophone socialist politician Yvan Mayeur, has lashed out at several Flemish politicians following the incident involving soccer fans, often with far-right sympathies, who seemed bent on trouble at the Beurs on Sunday. Mr Mayeur says that the spectacle could have been avoided.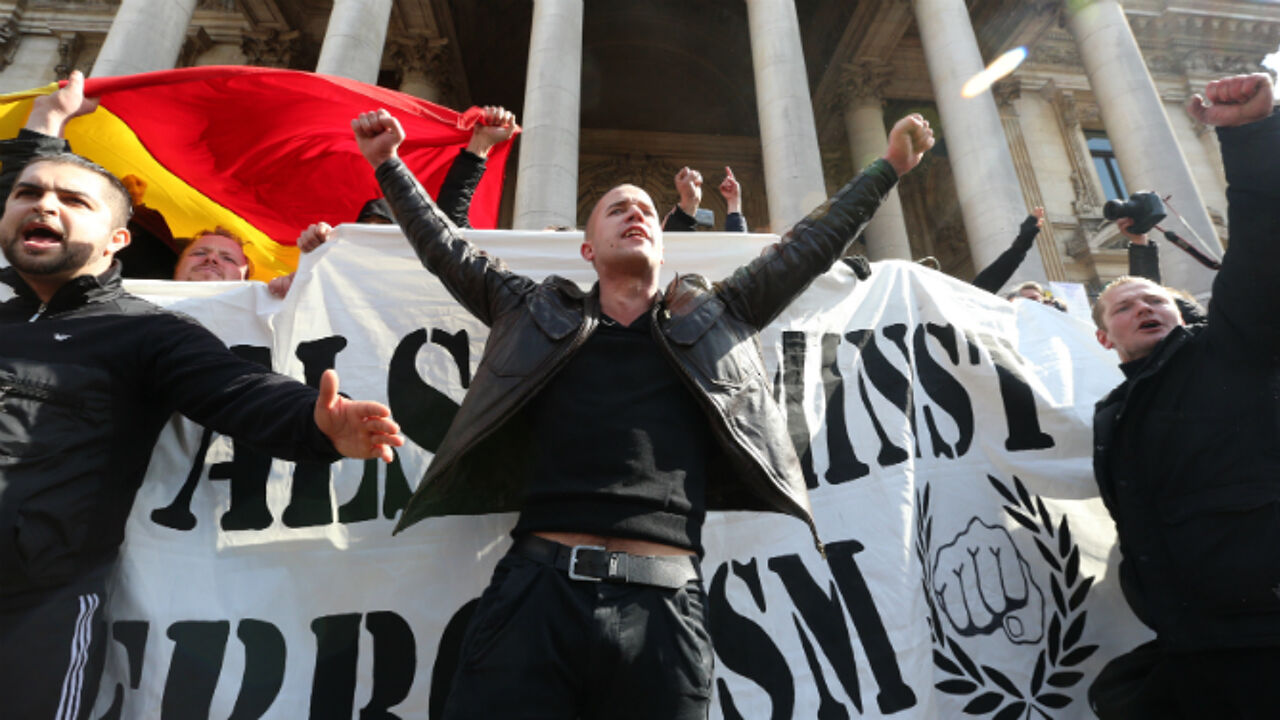 Mr Mayeur is angry with his colleague Hans Bonte, the Mayor of Vilvoorde where the football casuals has massed ahead of their trip to downtown Brussels: "It is scandalous that Mr Bonte did nothing to prevent this. The Brussels Mayor also lashes out at Belgian Home Affairs Minister Jambon, a Flemish nationalist politicians: "He too did naught. This too is scandalous."
Mayor Bonte of Vilvoorde, a Flemish socialist, insists he was in talks with Brussels police and Belgian railway police. A decision was taken not to stop the casuals, who are noted for their hooligan behaviour. Mr Bonte added: "Otherwise they would have run riot here in Vilvoorde."
Arrived at the Beurs several protesters confronted women in Muslim headscarves who had gathered outside the Beurs where tributes were being paid to those killed in the Brussels attacks. They also clashed with others present.
Christian De Coninck is the spokesman of police in the City of Brussels: "The 340 hooligans had not applied for permission to come to Brussels, but you can't stop these people. It's very delicate because there were so many of them. This is why he channeled them in the direction of the square outside the stock exchange building."
Home affairs minister Jan Jambon, who is in charge of the federal and railways police, notes that this was a matter for local police and that his services only provide support.
"Flanders has polluted Brussels"
Speaking with the daily Francophone Le Soir following Sunday's events Yvan Mayeur says that Flanders has polluted Brussels with extremists. He claims that the incident outside the stock exchange has not sullied the image of Brussels, but as wished by the Flemish nationalist N-VA and its leader Bart De Wever Brussels has been polluted by Flanders.
Mr Mayeur adds that he remains confident in the services whose job it is to analyse the threat, but that he no longer has confidence in the Flemish nationalist Home Affairs Minister Jan Jambon.