Zaventem stays shut on Wednesday
The Brussels airport authorities tested new emergency check-in facilities put in place following the bomb blasts at the departure hall last week. The airport will remain closed for passenger flights also on Wednesday.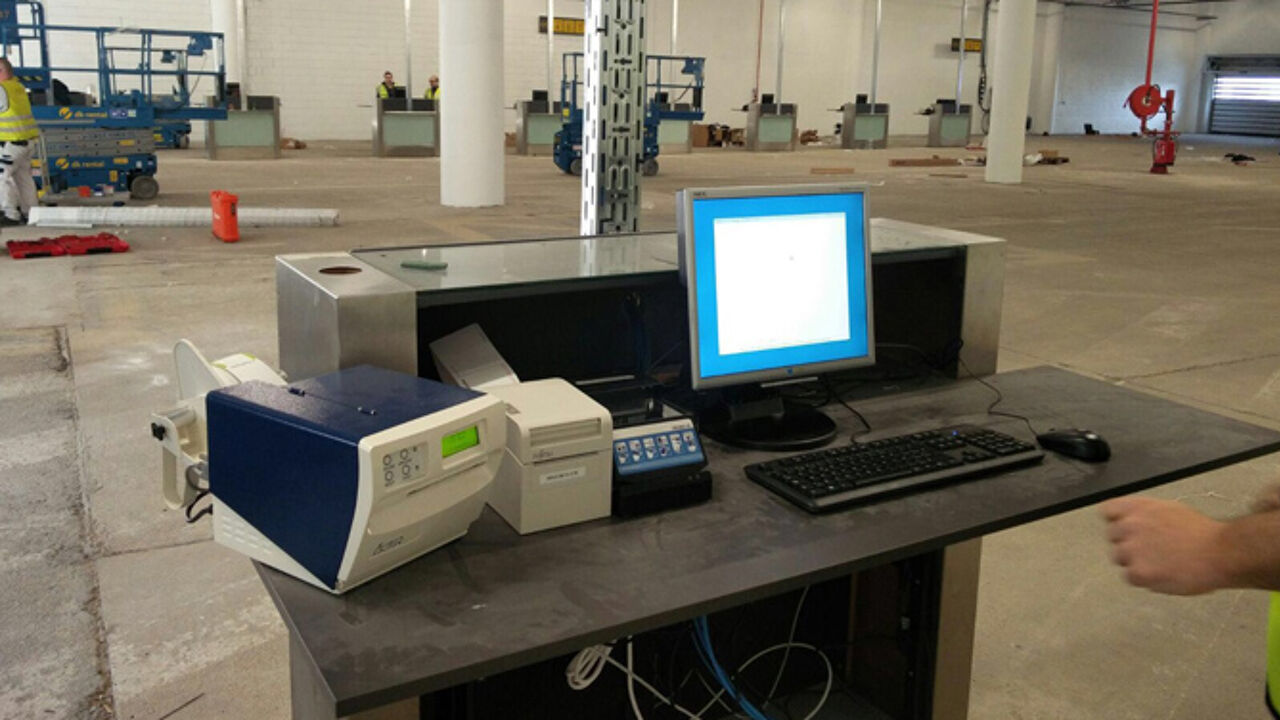 Flights that are going ahead are meanwhile being diverted to regional airports, Antwerp, Liège, Ostend and Charleroi.
Brussels Airport staged an exercise to see if the airport can reopen soon. News of a resumption of activity will probably only be announced in the course of Wednesday.
At Zaventem an emergency check-in hall has been created following the bomb blasts that closed the airport last week. In the past days a temporary construction has been erected to allow passengers to check in. Following the suicide bomb blasts at the airport last Tuesday the departure hall will be out of use for some time to come.
Brussels Airport spokesman Anke Fransen on the situation: "I dare not speculate. At the moment we're just looking a few hours ahead. We have erected large halls that contain several check-points including check-in desks, self-check-in equipment, a luggage zone, etc. Via the stairwell you can then access the screening platform."
It is in this area that the first security checks occur.
On Tuesday staff succesfully tested the procedure. Staff took part on a voluntary basis and acted as passengers in a simulation. At the moment only staff can access Brussels Airport.
Ms Fransen stresses that in addition to the technical and security issues psychological side of things too is important: "It's the minute to discover what our staff think of things. People have to be ready to return to work."
Jetairfly will fly from Ostend until the end of the Easter holidays. Thomas Cook and Ryanair will not be using Brussels until after 1 April at the earliest. Thoams Cook is diverting flights to Liège, Ryanair to Charleroi.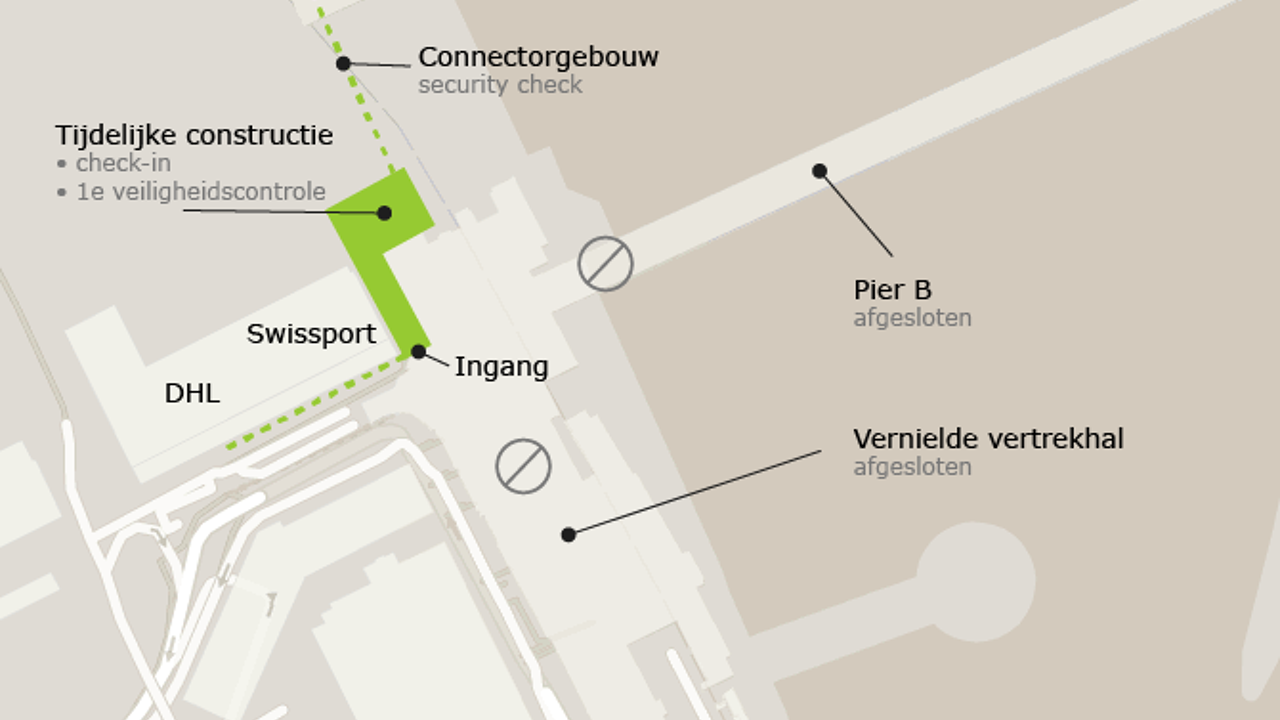 The airport authorities emphasize that a number of conditions need to be met if the airport is to reopen. Police and defence department officials who will take part in the exercise need to give the go ahead too.
Earlier the police union NSPV threatened strike action at the airport if security was not enhanced.
When the airport is reopened tomorrow or later capacity will be reduced. The airport hopes to process 800 passengers an hour initially. The number on a normal day is 5,000 an hour. Officials say that it will take months before the airport can return to full capacity.