Bruges bell tower damaged
One of the most iconic Flemish landmarks, the Bruges bell tower or belfry, has been damaged while fire-fighters unfurled a banner promoting the Tour of Flanders during blowy conditions. The banner that weighs 120 kilos came loose and struck several pillars knocking down masonry.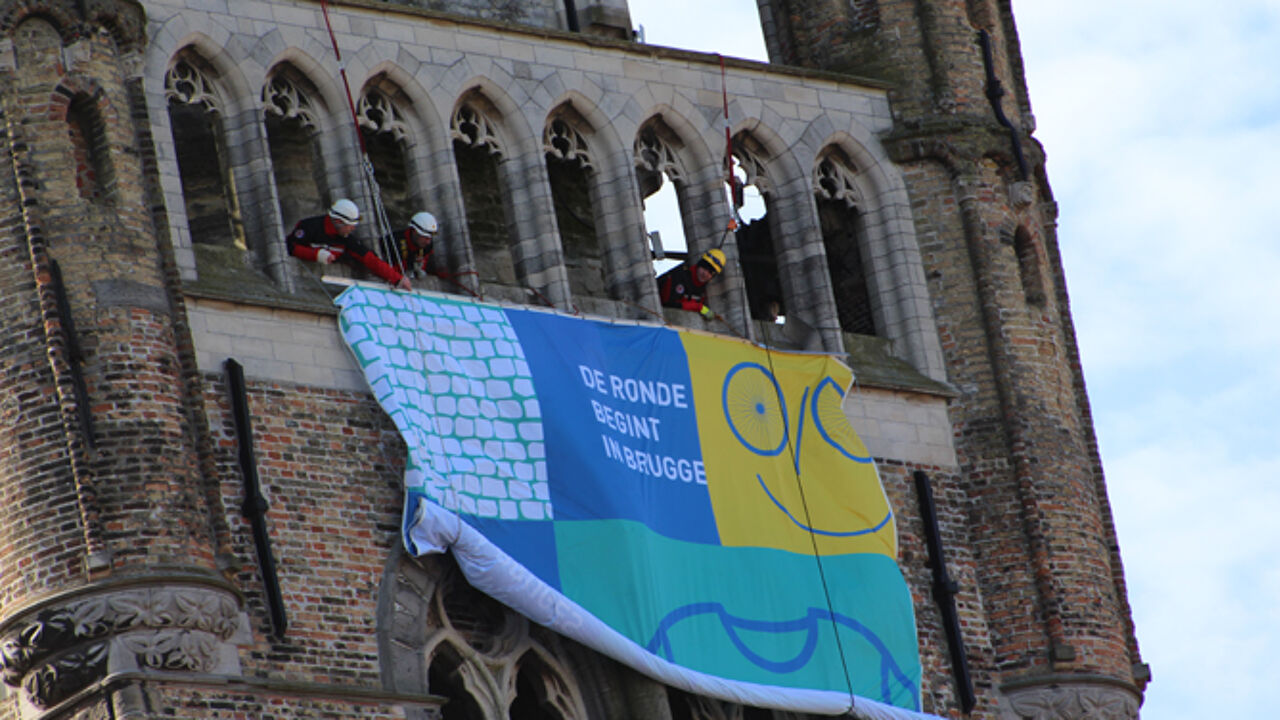 To protect passers-by below including the many tourists enjoying an Easter break in Bruges local police cordoned off the area below. The Tour of Flanders starts from Bruges market square at the foot of the belfry.