"A whole lot of misunderstandings and lies"
A delegation of the football casuals saying they demonstrated against terrorism at the Brussels Beurs area last Sunday (but also shocking the public, causing havoc and disturbing the peace at the same time) has commented on what happened. They claim that it's one big misunderstanding and that the various reports contained a lot of lies.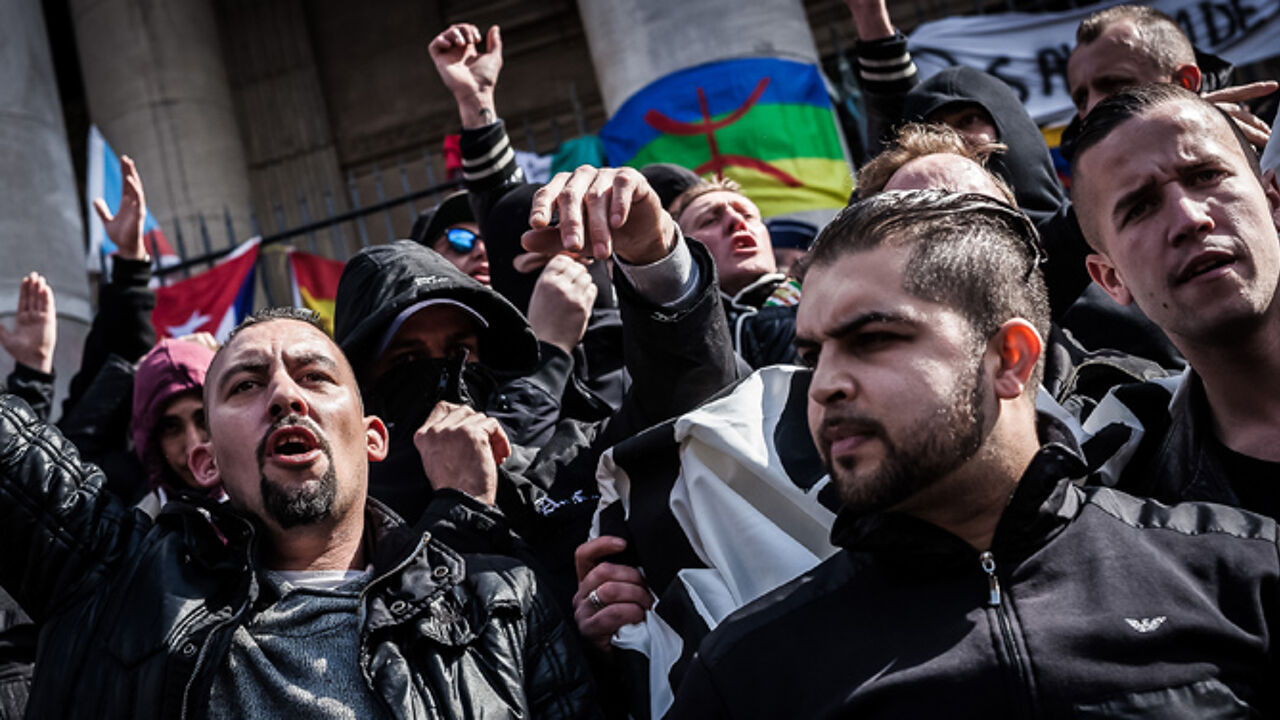 The football casuals deny that they are extremist people belonging to far-right groups. They claim they were spat at and dared by other protesters who wrongly called them fascists.
"We are not members of far-right clubs and had agreed we would not shout anti-Islam slogans. Our group included people from all political ideologies, for example also Walloon left-wing football fans", says Rik, one of the spokespersons. "We just wanted to express our abhorrence towards IS." 
The football casuals ignored a clear ban on protest marches: "Yes, we turned up despite a ban. But that's only logical: cancelling a march against fear out of... fear. What kind of a signal would this have been?" There was no clear explanation for their explicit, aggressive behaviour and the riots.