Search in Marke; good news from Maalbeek; Brussels Airport
What happened today in the aftermath of the Paris and Brussels attacks? We made a short list of news briefs to keep you informed, starting with new searches, but not in Brussels this time, but in Marke (West Flanders).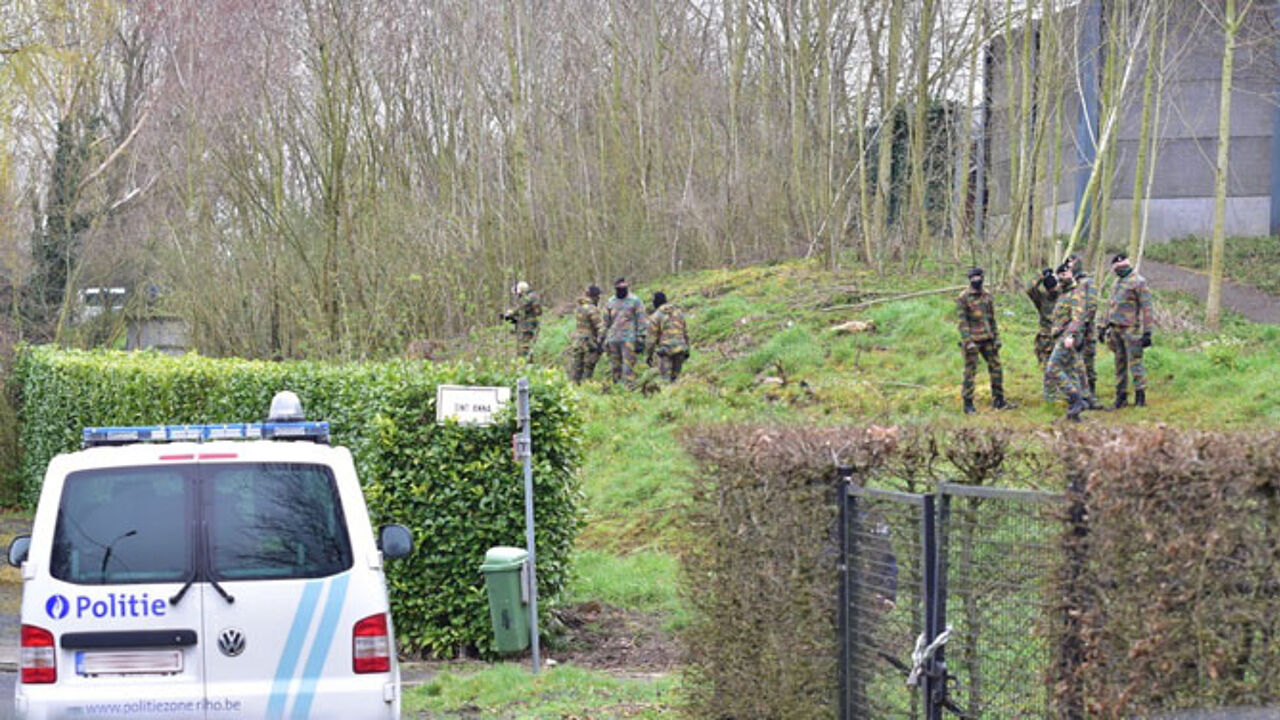 Police received help from the Belgian army to stage a big search in Marke (Kortrijk) near the E17 Motorway. It is not clear what exactly they were looking for (but they could be seen using metal detectors) and whether the search yielded any result, but we do know that the action was related to the investigation around Reda Kriket, the terror suspect arrested in France last week.
Terror suspect Salah Abdeslam has agreed to be extradited to France. His lawyer, Cédric Moisse, told reporters that Abdeslam is prepared to cooperate the French judicial authorities. It is not clear whether this is the case for the Belgian investigation.
The Maalbeek metro station where the bomb blast took place inside a metro carriage, did not sustain structural damage. The underground construction is still intact, just like the tracks. Overhead cabling will need to repaired. It could take another two weeks before everything is ready. The works of art by artist Benoît Van Innes (photo below) will stay, but need to be repaired. There are also talks of a commemoration plaque.
Brussels Airport is "technically ready" to reopen. The government still has to give the go-ahead for a reopening. The first passenger flight could take off on Saturday, but this has not been confirmed yet. A large-scale test (behind closed doors) carried out by 800 volunteers, has now been completely analysed, and will be further discussed with police, fire services and the Defence department. When the airport can resume flights at a limited capacity - there are talks of 20 percent -  it remains to be seen which airlines will be given priority.
The Brussels hospitality sector says that only 1 in 5 rooms are occupied. It seems that the Brussels teeror attacks are having a dramatic impact. Hotels were only just recovering from the Brussels lockdown last year, after the Paris attacks.