A tense atmosphere in Molenbeek
The atmosphere in the Brussels borough of Molenbeek is tense. Police have banned all demonstrations and protest marches this weekend, but apparently some had plans to take to the streets anyway. 7 anti-Islam protesters were apprehended, and also 33 left-wing anti-racism demonstrators at the Beurs. To add to the tense atmosphere, local youngsters threw stones at the police.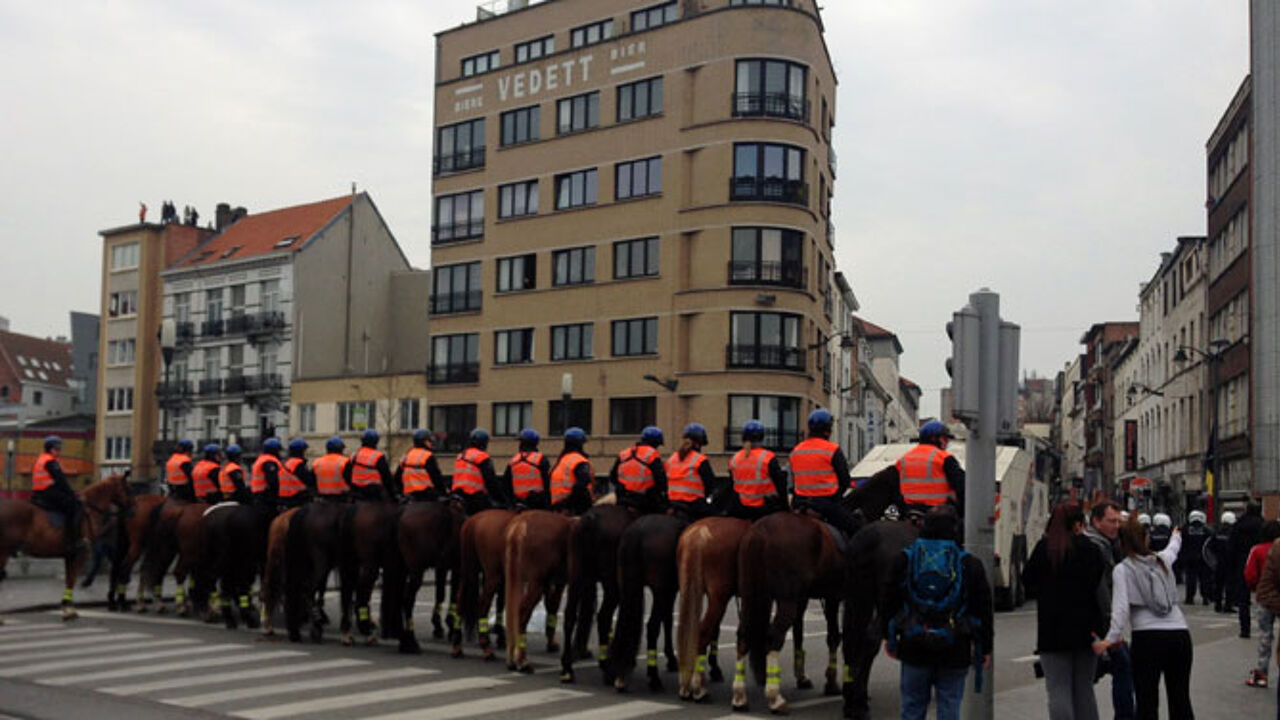 The Brussels Region decided to ban all protest marches a couple of days ago. Local municipalities can take their own measures to implement this. Far-right groups had plans to protest at the Beurs area or in Molenbeek, where the atmosphere is tense.
Police were monitoring the situation in Molenbeek from a helicopter. 7 far-right campaigners were arrested, 2 of them were carrying pepper spray. There are various international camera teams and journalists at the municipal square in Molenbeek to follow the situation. Their presence apparently sparked irritation with local residents and there were a couple of incidents.
At the Beurs, police apprehended 33 left-wing anti-racism demonstrators (photos below).