Brussels Airport reopens on Sunday afternoon with 3 Brussels Airlines flights
Brussels Airport is to reopen tomorrow afternoon, 12 days after the devastating bomb blasts, with 3 Brussels Airlines departures. This was officially confirmed at a press conference this afternoon (photo). Police trades unions earlier reached an accord with the Brussels Airport authorities and the Belgian government about new security standards, which paved the way for a reopening of Belgium's national airport.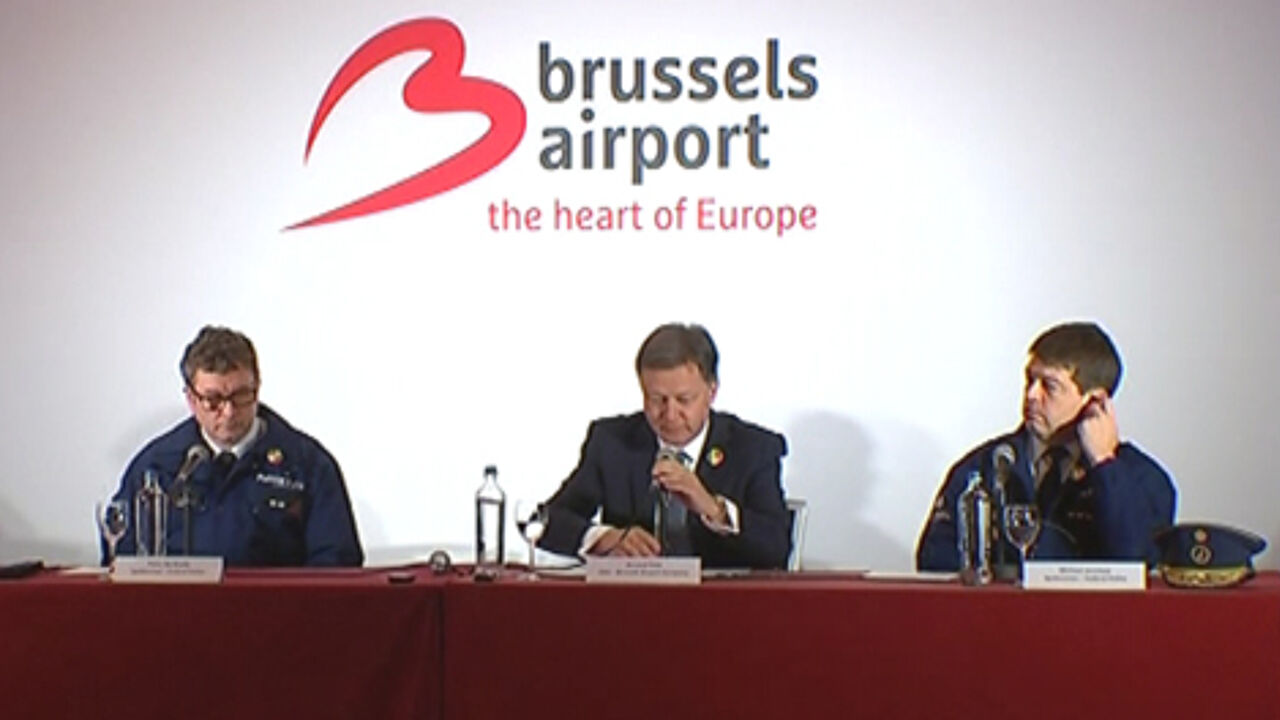 Airport police received guarantees about increased staff numbers (an extra 200 people will be hired), up-to-date material and working tools (including new bullet-proof vests) and a better screening of the airport workforce, especially the hundreds of workers in the baggage handling section.
However, the main stumbling block was their demand to stage systematic security checks outside the airport building. Passengers and luggage should be screened before they enter, police claimed. Jan Adam of the Christian trades union told the VRT that their demands were met: "The screening will start upon people's arrival at the airport. Vehicles can be checked. There is also a complete screening before entering the premises; both of people and of luggage." Police added that these measures are not supposed to block passenger flows.
Smart cameras will be installed to check the number plates of all vehicles approaching the airport, and vehicles will be searched at random, also in parking lots.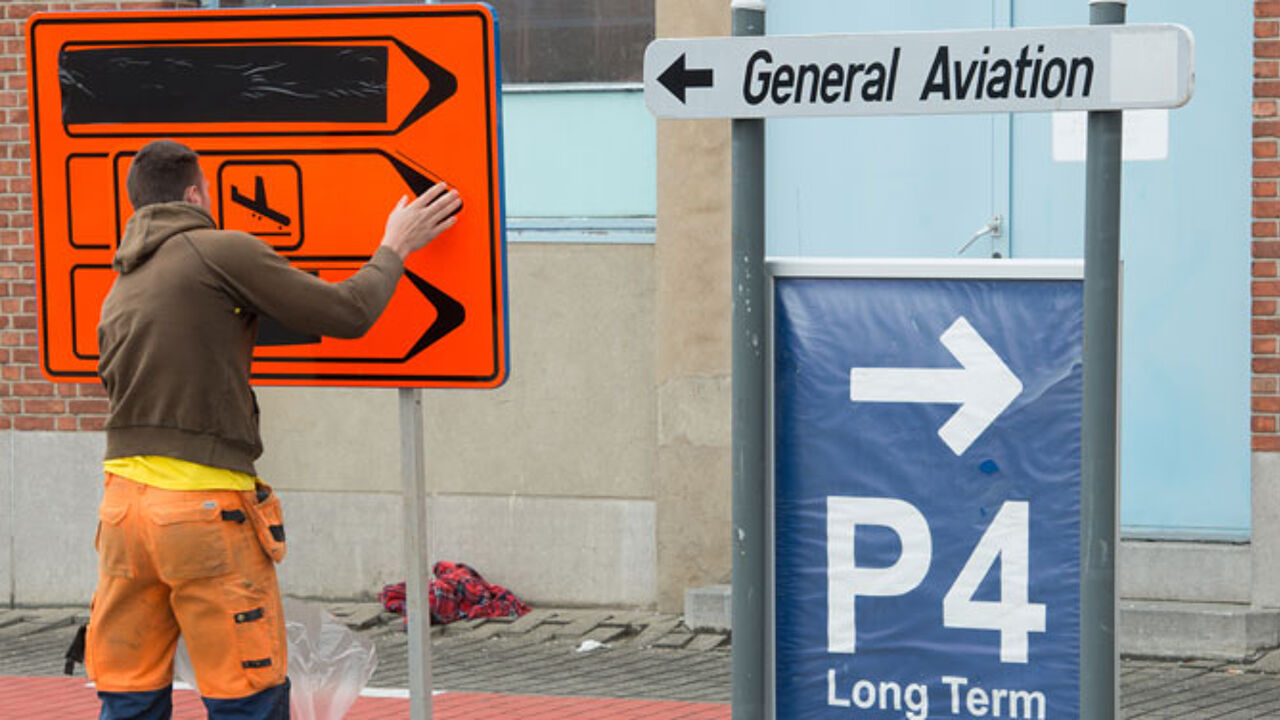 Practical information
All practical information for passengers can be found on the website brusselsairport2203.be
At a first stage, all passengers will have to come by car or by taxi, and will be dropped off at Parking 2 (where they park for free for 10 minutes). From there, they can go by foot to the pre-check-in. Passengers are advised to arrive at least 3 hours before departure.
Restart at 20 percent capacity
With airport police agreeing to go back to work, a reopening of the Zaventem-based airport was not a question of "if" but of "when". This will eventually happen tomorrow, 12 days after the Brussels attacks.
A reopening would have been possible for Saturday, but the deal between the different parties came too late last night to achieve this.
After the airport has reopened, it will work at 20 percent of its normal capacity, an estimated 800 passengers per hour. Experts think it could take up to 3 months to get Brussels Airport fully operational, back to its full capacity.
The pressure to reopen the airport was huge, from the side of the government, the airlines, the airport authorities and also staff. This is probably why airport police got it their way.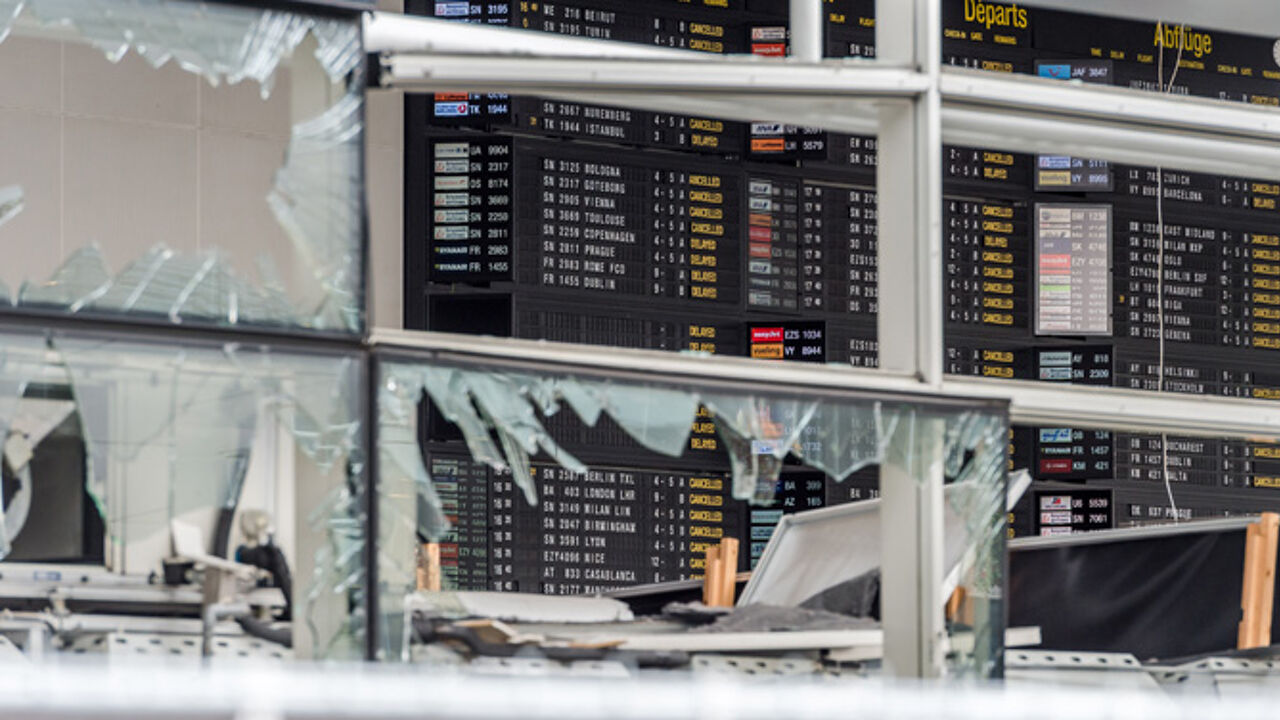 Brussels Airlines has 3 flights
Brussels Airlines will be the first to resume their flights. 3 flights have been scheduled for tomorrow afternoon: to Faro, Turin and Athens. Brussels Airlines said yesterday that they were "fully ready" to restart at Zaventem.
Other airlines are to follow, but Ryanair will keep Charleroi airport ('Brussels South') as their hub until Thursday. Tour operators Jetair and Thomas Cook will probably use regional Belgian airports such as Ostend and Liège until the end of the Easter holidays. The Spanish low-cost carrier Vueling is to keep its hub in Lille, in northern France, at least until Tuesday.