Goffin makes Djokovic work hard for his money
Belgium's tennis ace David Goffin made life hard for Novak Djokovic in the semi-finals of the Miami Open, but finally succumbed 7-6 (5) and 6-4 at Key Biscayne. His second semi-final in two weeks in a tournament ranked just below the Grand Slam events, underlines David Goffin's progress as he is fighting his way towards the top-10.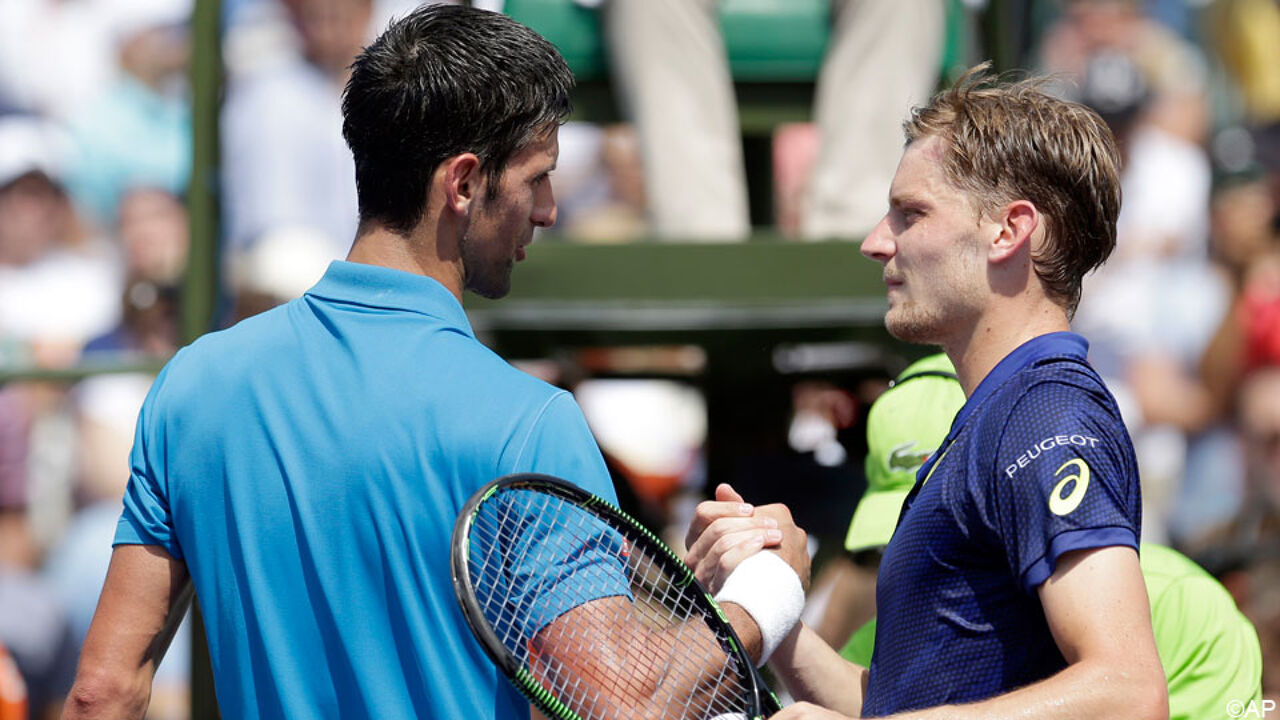 Goffin, one of the smaller players in the top of the ATP world rankings, kept Djokovic busy for two hours and 5 minutes. The Serbian, the world's number one, shrugged off a slow start and sealed the win with a powerful first serve.
Goffin, ranked 15th at present, was able to take one set against Djokovic last year, but not this time. Still, the Belgian underlines his slow but steady progress with his second semi-final spot in a Masters 1,000 event in a month's time. His place in the last 4 will allow him to move to 13th spot.
Djokovic is aiming for a 7th Key Biscayne crown, to follow into the footsteps of legendary Andre Agassi. Djokovic will meet Japan's Kei Nishikori in the final in his attempt to take the "Sunshine Double" a third time - after also winning Indian Wells.
Miami is a Masters 1,000 event, just like Indian Wells two weeks ago, and is being played on hard court.