"René Magritte plane" had the honour: "This is a new start, we are back"
Brussels Airport saw a first flight departing around 1:40PM today, 12 days after the terrorist attacks, a first of 3 flights today. Airport CEO Arnaud Feist said "we want to show the world that we stand strong, stronger than ever. This is a new beginning." Brussels Airlines is to step up the number of flights each day, and other carriers are expected to follow later in the week. Security measures, meanwhile, are enormous. The few passengers at the airport have a strange feeling because the airport buildings are almost completely empty.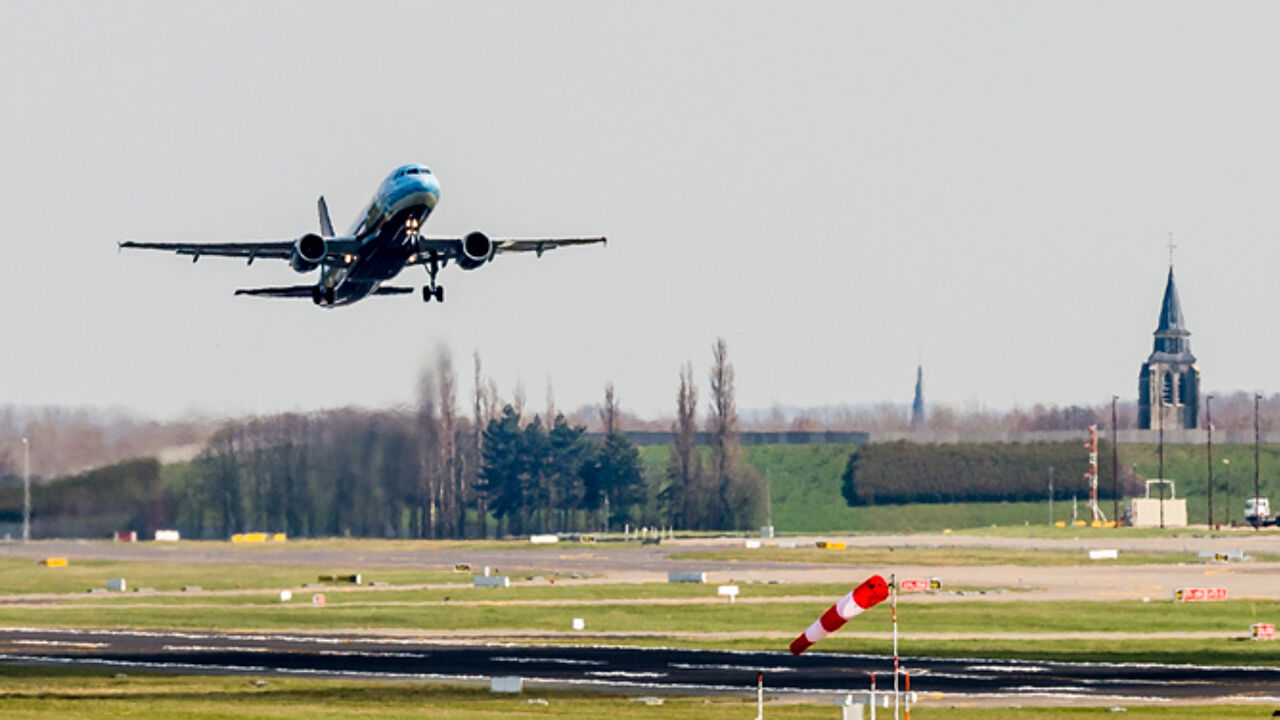 Brussels Airlines has 3 departures today, the very first flights after the 22 March terrorist attacks: to Faro (take-off scheduled for 13.40 CET), Athens (15:55) and Turin (18:40). All three flights return to Brussels later today. The plane from Faro is expected to land around 8PM.
"I think many people are waiting for the restart, it's also part of the process to come to terms with the tragedy that happened", says Brussels Airport CEO Arnaud Feist. "Many people will have a difficult moment today, but we are ready to help our staff."
"I don't feel like I am in Belgium"
The reopening goes with very tight security measures. Travellers only have access by car, taxi or by foot, via Parking 2 in a first stage. They have to undergo security checks even before entering the building. Brussels Airport is asking passengers to come 3 hours before departure.
One passenger told the VRT that the atmosphere is very strange, because there is almost nobody inside and around the airport due to the safety perimeter. The place is almost empty, she added, and you don't see anyone except for many police officers. "I don't feel like I am in Belgium. I was once in Israel, this feels like over there."
"This is a new beginning"
The first plane to lift off from the Brussels tarmac was a Brussels Airlines A320 in a René Magritte jacket, to honour the Belgian surrealist painter.
A short ceremony for airport staff was staged, and Brussels Airport executive director Marc Descheemaecker held a short speech. "We won't yield to blind terrorism. We will always come back stronger. We will return to pick up our economic and social role again." 
Airport CEO Arnaud Feist added that "we want to give a message of hope and strength today. Brussels Airport is more than an airbase, it's more than the companies and the staff. We are one family. We want to show the world we stand strong, stronger than ever. This is new beginning, a new start. United we stand stronger, we are back."
"20 flights on Monday"
Brussels Airlines is to expand its schedule soon: some 20 flights are announced for Monday: 16 European flights (8 each way) and a couple of intercontinental flights. In the morning, a flight from New York is expected and one coming in from Africa.
"Our aim is to step up the number of flights every day", says Brussels Airlines spokesman Geert Sciot. He asks every passenger to have a printed version of their online reservation or a ticket ready upon arrival.
More information can be found on www.brusselsairport2203.be